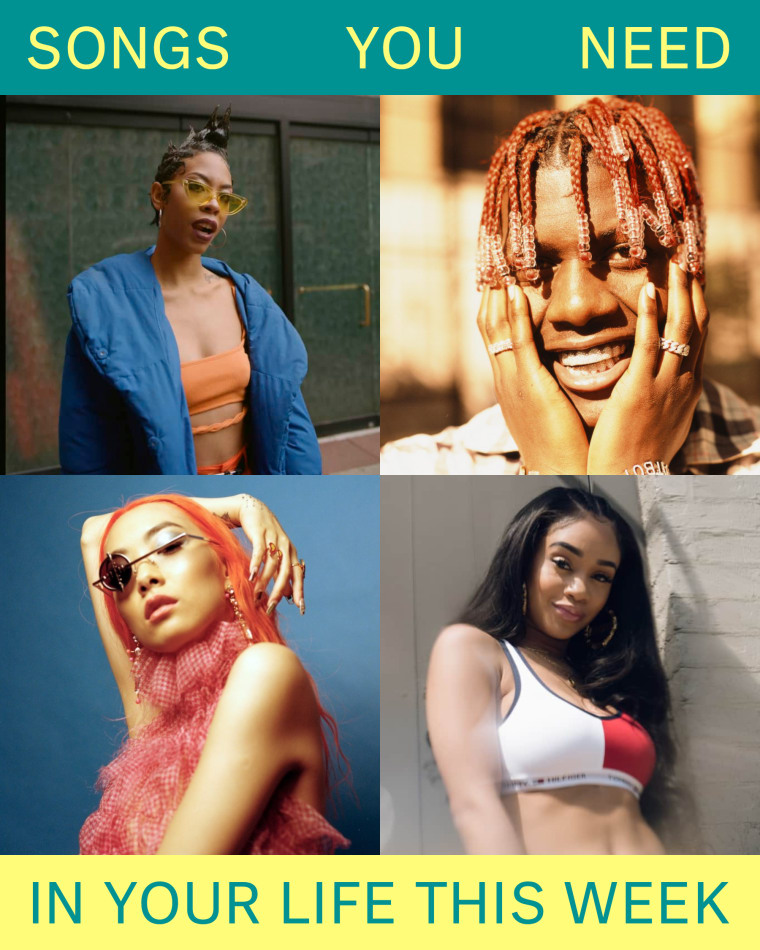 Each week The FADER staff rounds up the songs we can't stop playing. Here they are, in no particular order.

Subscribe to Songs You Need In Your Life on Apple Music and Spotify

Tay-K, BlocBoy JB, "Hard"
Tay-K and BlocBoy JB get amped up and dark for "Hard," a surprise collaboration that's got blow-your-car-speakers chops.
Rico Nasty, "Trust Issues"
Rico Nasty and producer Kenny Beats are two for two for bangers with "Trust Issues." And we can't get over it when she says: "I make mo' money than my old teachers and I'm proud of that / You thought you was teachin' me, well, bitch, I shoulda taught yo ass."
Lil Yachty, "Count Me In"
Our favorite off Lil Boat 2,Yachty's newest project, is "Count Me In," a breezy freestyle over blown-out bass and onomatopoetic adlibs that keep it fun.
Saweetie, "Agua"
Saweetie's "Agua," which finds her smooth flexing all the diamonds on her wrist, probably sounds best blasted while you're getting ready for a night out.
Chris Stapleton, "I Want Love"
Chris Stapleton gives Elton John a run for his money in his rendition of "I Want Love," which is heart-wrenching and totally karaoke-worthy.
Rina Sawayama, "Alterlife"
We know Rina Sawayama's "Alterlife" came out five months ago, but her addictive twist on digital glossy-pop never gets old.
Juls, feat. Moelogo, Siza, DJ Tunez, "Oshey"
Catch a vibe with Ghanaian producer Juls' latest, "Oshey," which, with its minimalist afropop beats under Moelogo's airy vocals, is a laidback banger.