6 nostalgia-inducing phone games to revisit if you're stuck inside
Remember when I thought an app could help me become a surgeon?
Before there was the visually stunning Monument Valley, the dense and narratively complex OXENFREE, or the adorably rebooted Animal Crossing: Pocket Camp, there were the OG iPhone games. The classics. They were objectively simple, yet sickeningly addictive.
I can half-recall this one game where monsters would try to attack your castle and you had to build magic towers to shoot them down (if anyone remembers this one please let me know). Now, years later, I am getting an itch to re-download some of these games. And it's more than just the sweet draw of nostalgia — though a coworker and I did have a great bonding moment today over this one weird surgery game we both played. They were genuinely fun! I'll never forget watching over people's shoulders while they played Temple Run or the now, sadly dead, Flappy Bird.
If you're snowed in today, or stuck on a stalled subway, or just looking for things to just pass the time, revisit some of our favorite throwback games. They're all great, and have a small learning curve.
Amateur Surgeon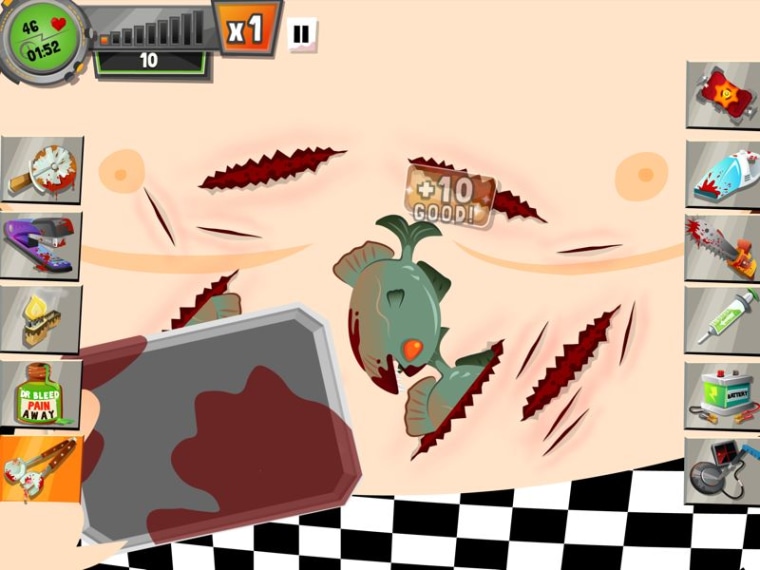 Do you guys remember this game? Why was it so popular? It's this wacky, slightly gory, and extremely addictive game where you have to perform surgery with household tools like pizza cutters and chopsticks. I used to like imagining that it was preparing me for a future career as a doctor. Download the fourth iteration of the game here.
Doodle Jump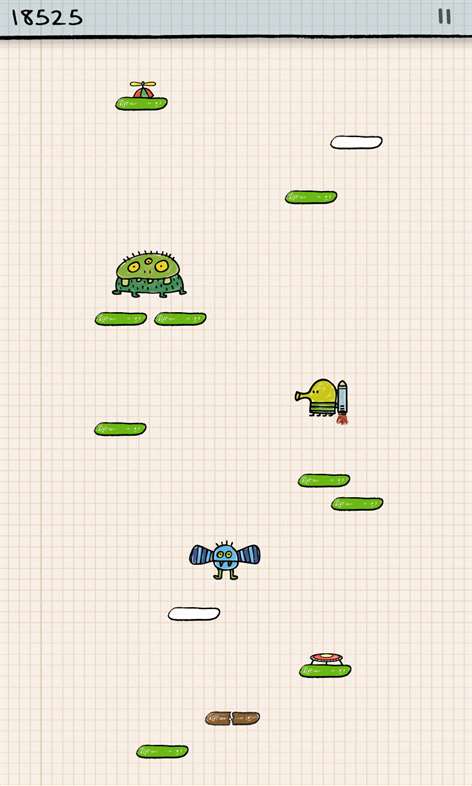 In Doodle Jump, you have to move a cute little alien up a series of floating blocks. It probably wasn't the first game to incorporate the tilt of an iPhone in the game controls, but it was the first time I remember using it. Download it here.
Temple Run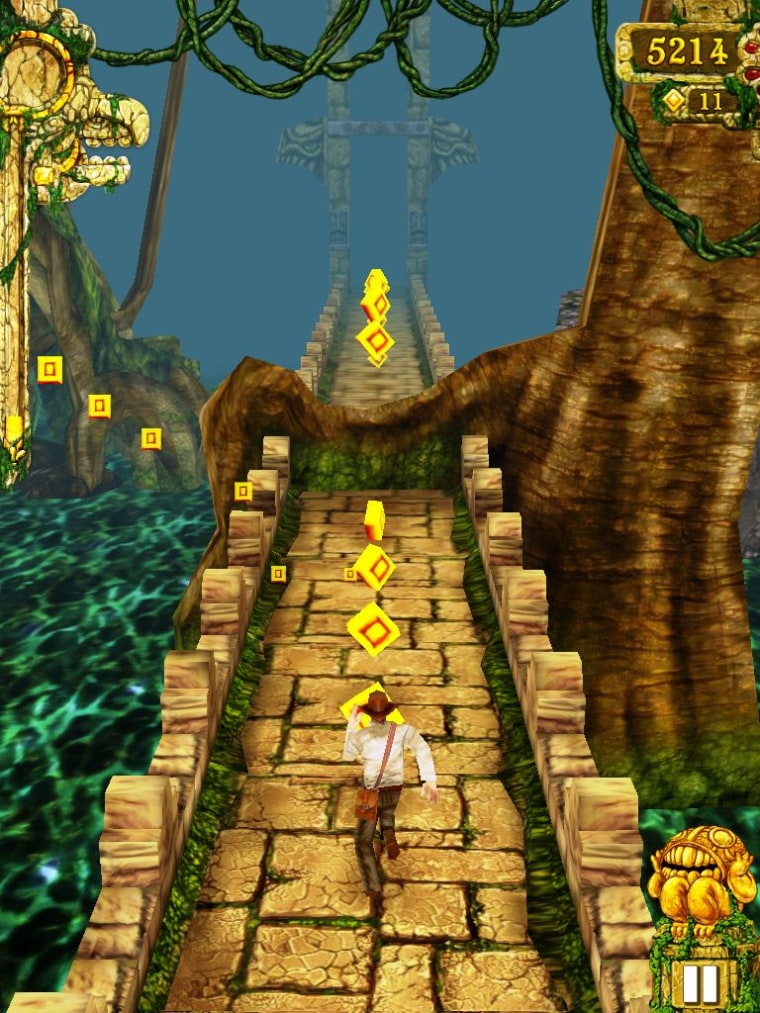 Sometimes I think popularity at my high school was determined by how far you could get on Temple Run. This fast-paced game finds you controlling an Indiana Jones type who is perpetually through a winding, ancient maze. You collect money, make sharp turns, and avoid obstacles. Just like in real life! Download it here.
SpellTower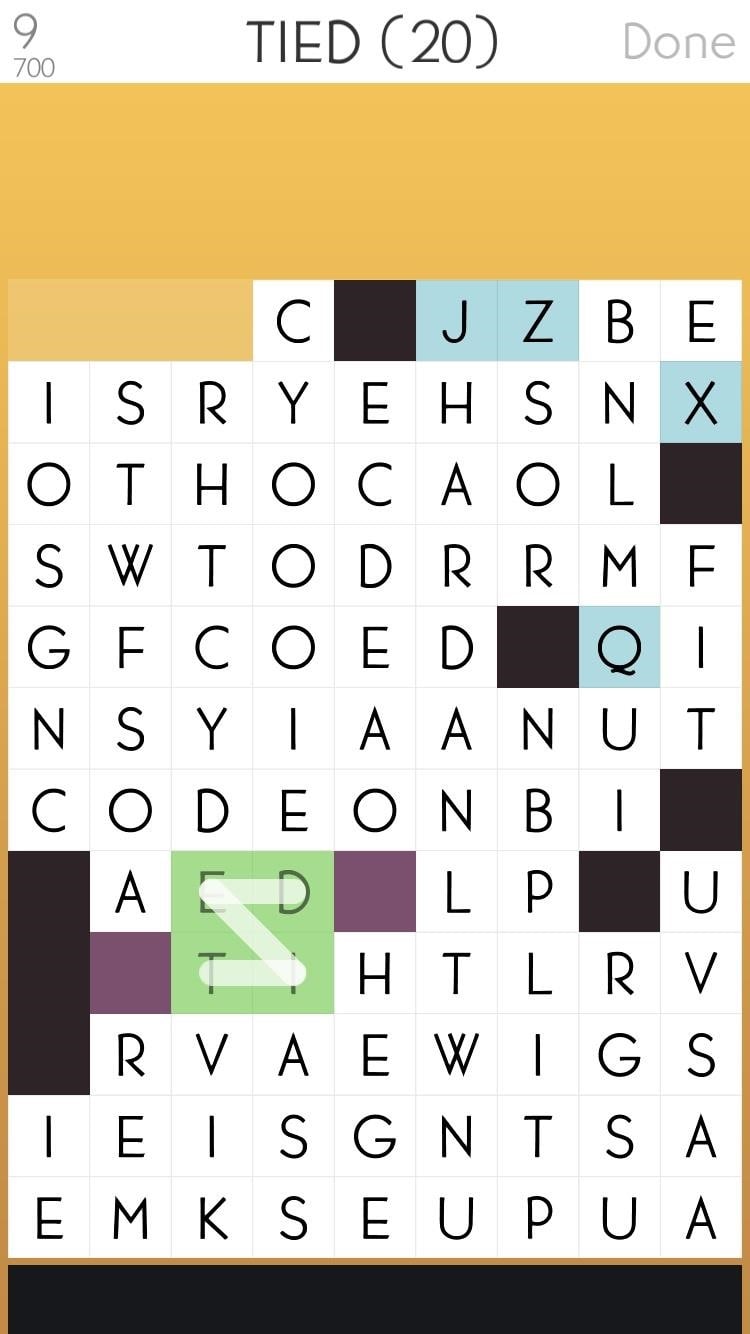 The thing about SpellTower is that you can play the same game for weeks, months, or years on end, if you want to. Pick a couple of words when you're waiting in line at the bank or sitting for four hours straight on your couch. If you're in a months-long session, you know it's a good game. Buy it here.
Draw Something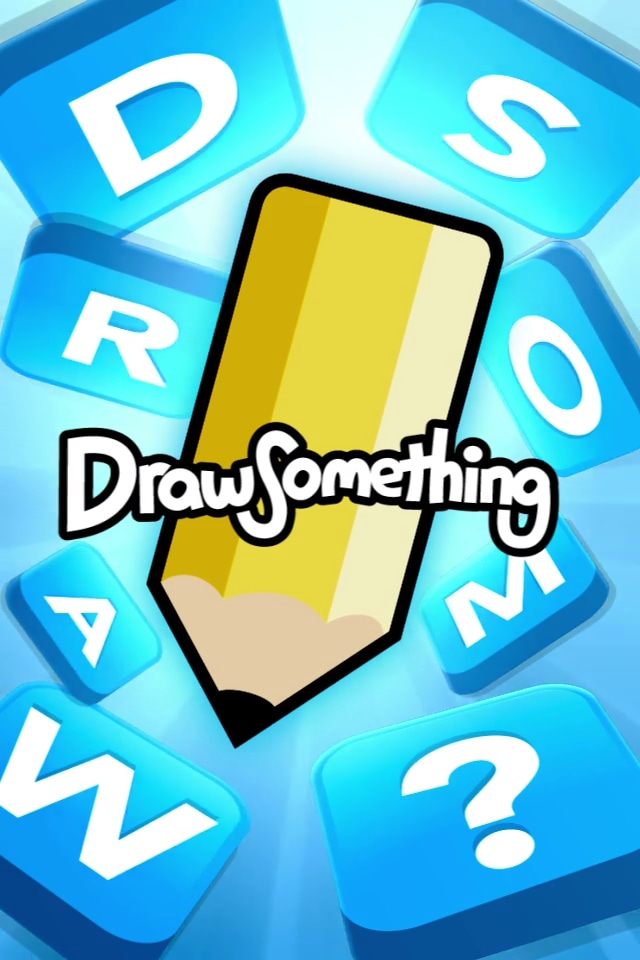 Draw Something was a great, fleeting little hit of a game. Granted, a small group of people threatened to ruin it for all of us, but you can't deny how fun it was pretending to be an artist. I personally enjoyed collecting enough coins to buy all the color packs. Download it here.
Tap Tap Revenge