Kacey Musgraves knows love makes the world go round
The Texas singer's new album Golden Hour is a mighty artistic achievement.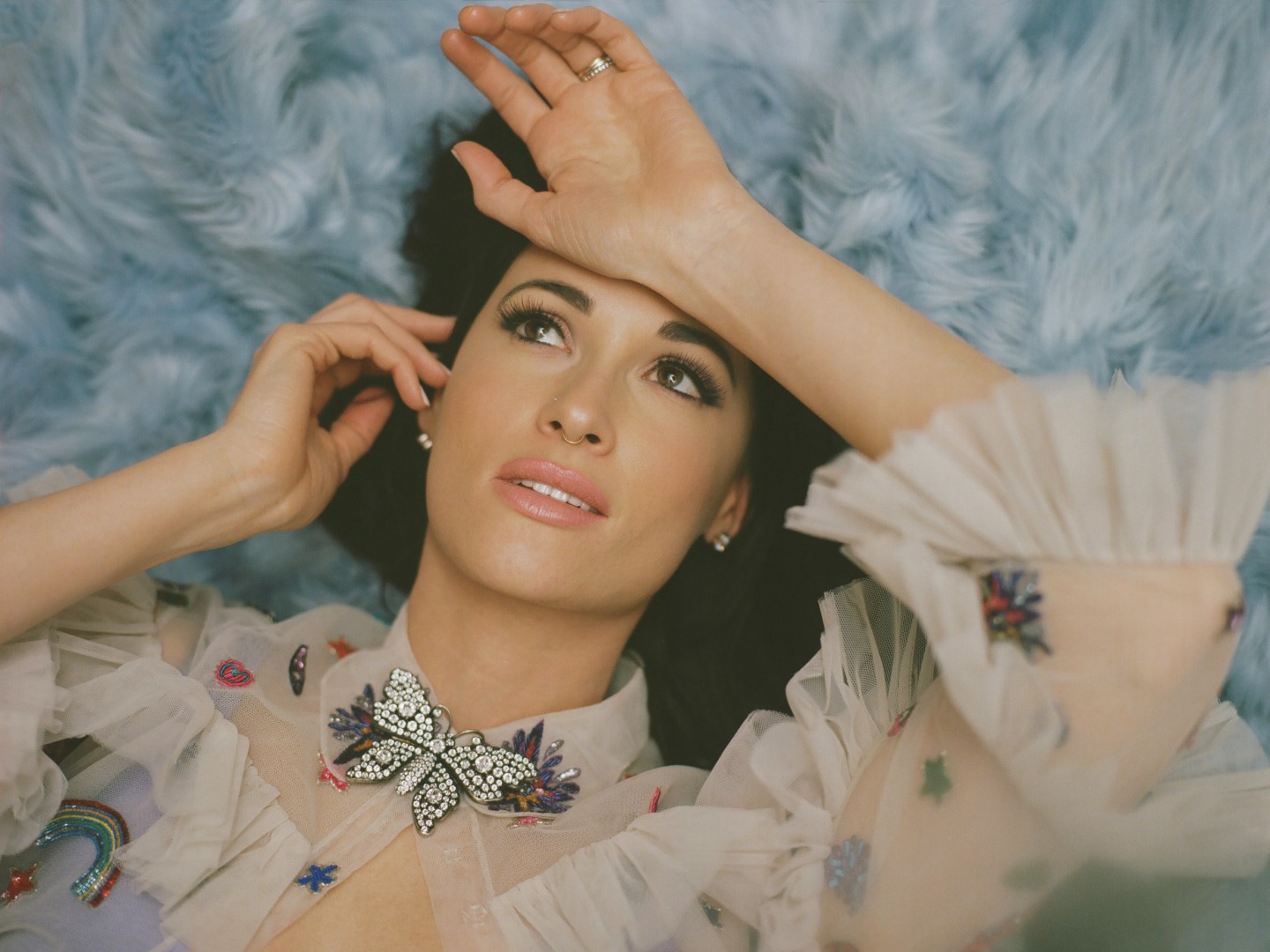 Kacey Musgraves became America's best country star because of her nana, Barbara Dean. Before the Grammys and sold out stadiums, Kacey's nana would pass out her demo to people around Texas and act as her booking agent. As Kacey tells it, "She would sling out press kits and be like, 'I got somebody you need to hire for your event. It's my granddaughter.' And it would work."
Now that Kacey has sold a lot of records, with her stunning third album Golden Hour coming out next week, she's thankful to still have her Nana by her side. In February, Barbara Dean accompanied her to New York City for the weekend to celebrate her 80th birthday. Like all good tourists, they went to Gucci, Dylan's Candy Bar, and saw Kinky Boots. That Saturday, Kacey also opened up for mainstream country heavyweights Little Big Town at Radio City Music Hall and shouted out her nana from the stage, telling the audience that she was still trying to get her to curse and give the middle finger — she's a woman with good manners and still won't oblige.
As Kacey tells me over very early breakfast in her hotel room the Monday after her show — she was in light makeup and blue and white polka dot pajamas — her perfectly named grandparents Barbara Dean and Darrell Gene met when they were in the second and third grade. "I mean, do the math," she said. "She was born in 1938, he was born in '36. And she said that he was chasing her on the playground and she let him catch her. They just celebrated their 60th wedding anniversary. Yeah, they are dolls."
That kind of eternal happiness — and the creeping anxieties that come with it — is what Kacey captures so well on Golden Hour, a sprawling love letter to her new husband Ruston Kelly. On the first single "Butterflies," she floats above a light kick drum and simply radiates positivity: "Cloud Nine was always out of reach / Now, I remember what it feels like to fly / You give me butterflies." This was the first song she wrote after meeting him, and she says she knew he was the one after just a couple of weeks. "I always think about it in the sense of Dorothy going into the colorful part of the Wizard of Oz," she said. "Which hopefully didn't sound too cheesy, but it's true."
This technicolor fantasyland that Kacey has built with Golden Hour is her most creatively daring work yet, in which she embraced new sounds, genres, and collaborators. To anyone worried whether its bits of disco, soft rock, and pop ballads are still country,they need to just shut up and listen to the music — protected by love from all sides, Kacey has managed to craft something that holds true to her country self while letting her drift into any lane she pleases.
It was a welcome surprise to hear all of this happiness on this album!
Oh yay! Yeah, I've never really wanted to have or have had "relationship songs," you know? I've just been inspired by other parts of life. I mean I've had one or two here and there, "Late to the Party" or whatever. But yeah, when I got really happy, I was like, "Man. Am I gonna be able to write anymore?" I was a little bit worried that it was gonna go away, but it kind of turned the opposite corner and inspired me even more. But I also didn't want the album just to be 20 love songs and bore everybody to death. I liked pulling in other aspects of things, like with "Rainbow," or "Mother," or "Space Cowboy." I mean you gotta still have a little bit of depressing in there somewhere.
It's a good heartbreak though. I think a concept in a lot of your songs is loneliness. I was wondering if you could talk about what drives those songs for you or what makes you keep exploring that emotion.
Yeah. Well here I am, newly married. In a really happy stage of my life, a really beautiful chapter. And I obviously was very inspired to write about that, but there's all these other parts of life too that I haven't really gotten to touch on since I last made music. And yeah, one of the things that I'm really inspired by is just finding the sadness in things. There's beauty in sadness for sure.
"Space Cowboy" is just kind of a nod to where I have been before I am now. I like the song because it has a confidence to it at the same time as being really melancholy. There's a power in it. But I think the power in this song comes from making peace with this thing that you need to let go of, and that needs to let go of you. Just letting go and opening up yourself for the next best thing to come in.
And that's not easy to do. I think a lot of people can probably relate to that. I mean I've been there time and time again. I've found myself reincarnated in that same narrative so many times, so I'm glad that I finally broke out of that.
So then "Butterflies" was sort of the antithesis of that song. That was the first song that I wrote after meeting my now husband. And yeah, I don't know, that song just makes me feel good.
I saw Reese Witherspoon put it on her story and was dancing around and smiling and I was like, "That's also the way I feel."
She's so nice. She's so so sweet. She recently she came to Nashville for this little TV show that she's producing and it's about women. It's called Shine Theory. It kind of just based on the idea that women who support each other I guess shine brighter. And it was cool. She came and talked to Dolly Parton and me.
Oh my god. Together?
No I wish. But that was who in Nashville she wanted to talk to. And we just rode around in my car all along Nashville for I don't know, about an hour. [It was] James Corden-style, we had cameras in the car. I showed her my old house that I moved into when I first came to town and drove by the gay bar that I used to go to all the time, just kind of showed her around.
I know that butterflies have been important to you for a long time. What is the significance of them for you?
Well I mean I've always liked them, but specifically I don't know. It was after my grandmother passed away, I got to talk to a medium, and one of the things that he randomly said was that her spirit comes to me or shows itself to me in the form of yellow butterflies. So he's like, "Anytime you see a yellow butterfly, that's her." And legitimately all the time, I mean I would see them all the time. I mean if I was alone riding my horse, some would fly up by me. So I kind of just started noticing them. They kind of just, I don't know, kept following me as a symbol.
I guess that's maybe what put the idea in my head for a song. But also whenever I met Ruston. Yeah since then it's become kind of I don't know, my little totem I guess. I think I've had kind of a personal metamorphosis of sorts. I feel like I kind of came out of a shell really that I didn't really even know that I was in. And I don't know, just a lot of things are new. I'm turning over a bunch of new leaves, so it makes sense for me.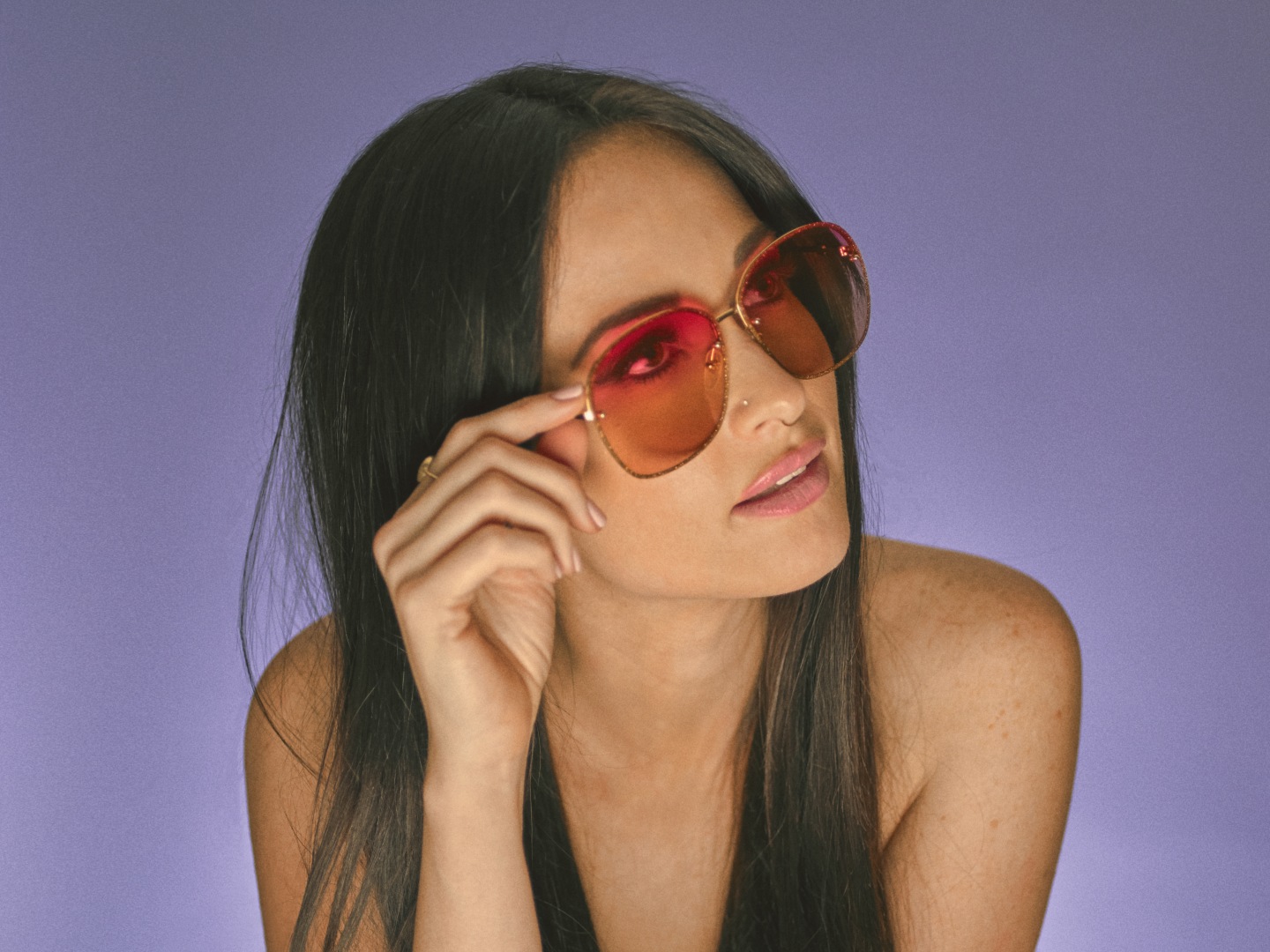 "My goal for myself has always just been achieving total musical freedom, and I feel like I'm on my way to doing that." — Kacey Musgraves
Kacey's personal style has undergone a significant evolution, too. She's never met a rhinestone or a sparkle that she didn't like, and her current wardrobe is an elevated version of her own style. At her Radio City show, she wore a rainbow Juicy Couture jumpsuit and a purple fur coat. When I bring up her new vibes — which is essentially a high fashion interpretation of her rhinestone cowgirl roots — she rushes over to the clothing racks around the hotel room and we geek out over her very Shania-esque open-back suit and a bedazzled Gucci headband she bought a few days ago. She tries it on and it looks like a really cool crown.
But speaking on her upgraded wardrobe, Kacey is shy to assign a larger meaning to it. "I love making a visual statement in that way," she said. "But as long as the songs always are what speaks the most, then that's the most important thing to me. So I feel like if you have the songs, you can look any way you want to."
Looking at her band on stage during her performance, I couldn't help but notice no one was wearing a cowboy hat — which was basically their required dress code for the last five years. She said that having the band evolve style-wise was important to her but cautioned that she'll never really leave her country roots and that she's just "playing around with other things."
That philosophy extends to the album's sound as well, with Kacey embracing the use of vocoder on several songs for an electronic feel that doesn't feel schticky at all. On my first listen of the album from start to finish, I immediately thought of Sheryl Crow, who actually let Kacey use her Nashville studio to recorded the album. Kacey describes Sheryl as an "earth angel" and "quintessential badass" and said that the peaceful studio, complete with horse stables and a private saloon, helped create the album's varied musical styles and mellow atmosphere.
On the song "High Horse," Kacey goes full pop for the first time — it's a disco song that made me yaaass from the first notes all the way through. She closed her Radio City set with it under bright rainbow colored lights, and with her '70s look and pin straight hair it was impossible to not think she was also channeling Cher. Her manager has suggested that she rollerskates to it on stage, her ultimate idea is more momentous — she wants to descend to it from a UFO.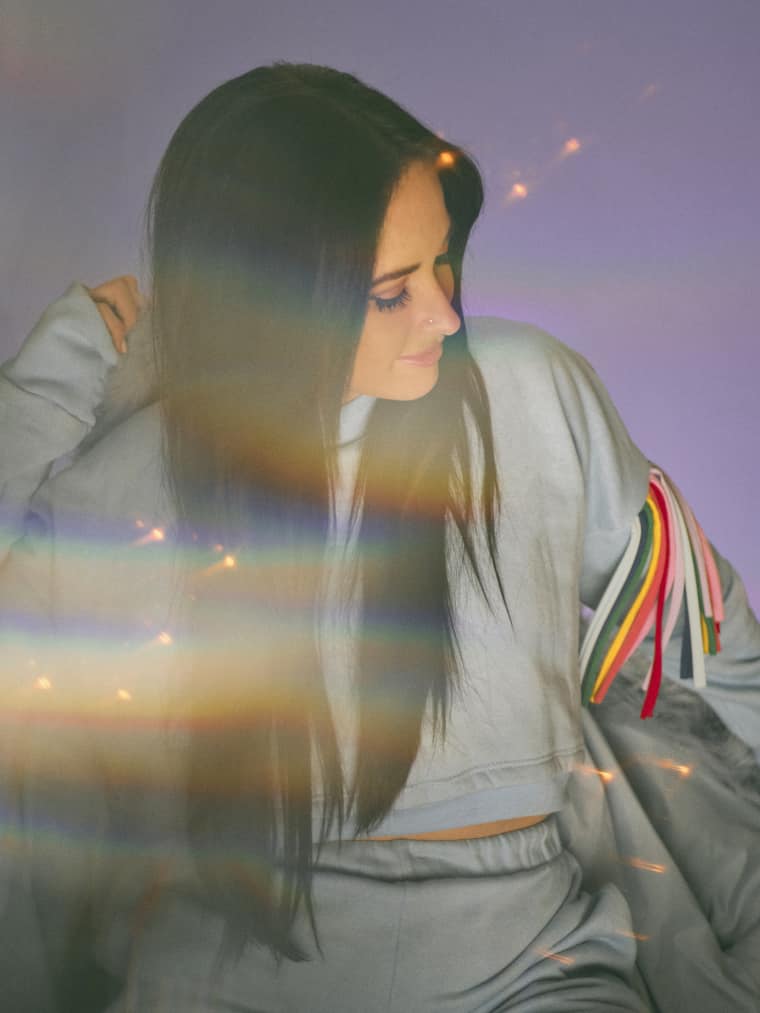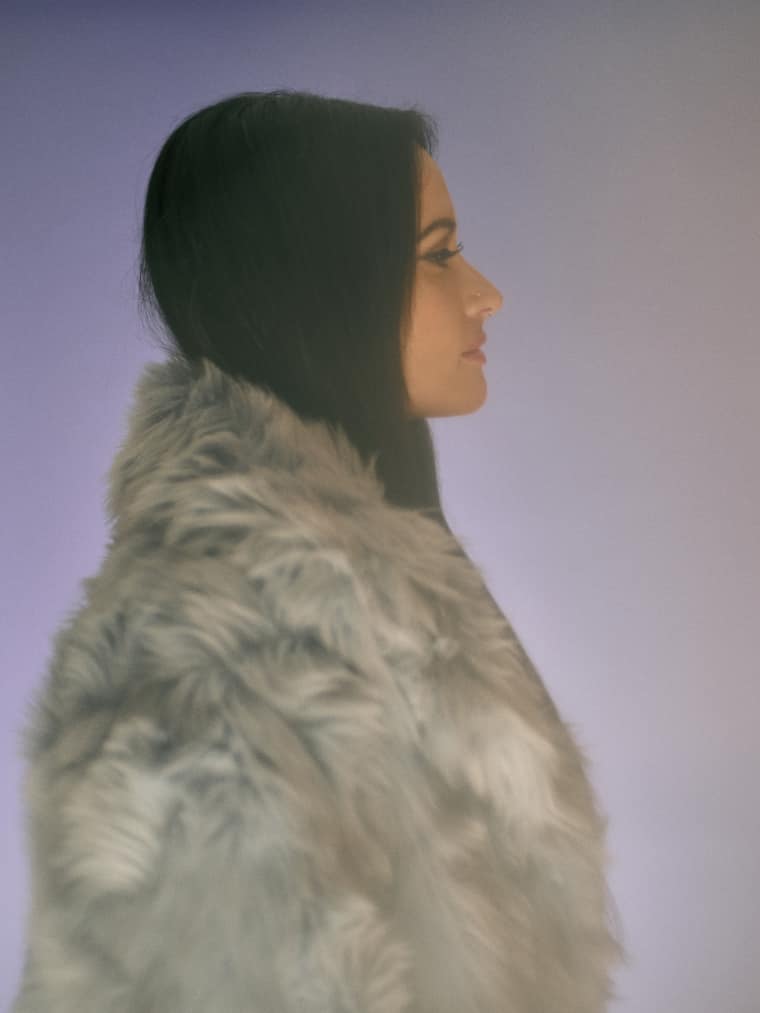 On your first two records, you wrote so closely with Luke Laird and Shane McAnally. Was it weird not creating a project with them?
Yeah it kind of was. But they totally understood. I just had to find my lane. I refuse to ever just do the same thing again just because it's worked before. I hate that. I mean it can be easy to just think, "Oh, well don't fix what ain't broke." You could keep doing the same thing over and over and I'm sure some people would like it, but you're not gonna grow. So they understood that. But yeah it felt strange because I've done the last two records with them. But we wrote some songs for it, which was good. I mean I can get with them and I don't even need to think ; we just write things that I like. But again, I don't want to just keep doing that. I wanted to push my own thoughts and boundaries.
Although I think every song is very country or country-inspired, there is a definite widening and blurring of genre lines here. How much of that was consciously on your part to be like, "I want to reach different people."
I mean everything always starts with just the fact of whether I like something or not. I've been really grateful for the fact that I've turned a lot of people onto country music. I mean you won't find somebody who loves country music more than me, the bones of the genre, the traditional country music, but I don't want that to limit me also. Or to keep me doing the same things. I do think that this album has something that country people would love, and I think people who know nothing about country music might hopefully like it too.
My goal for myself has always just been achieving total musical freedom, and I feel like I'm on my way to doing that. I mean, just by not being afraid to try something new, you know? I don't know what I would call this album. But I was inspired by the idea of cosmic country while making this or Space Country, something in there. It's like equal parts, 90s alt meets 70s songwriter glam.
I also wanted to ask about a song on the last record, called "Boys Club" where you talk about some feelings towards the country establishment. Is that something that you feel like you've worked past or is that even in your mind at this point?
I mean it's definitely still there. Yeah, I mean good ol' boys club was kind of a nod to the fact that the music industry is so political. Much more than based on talent a lot of times or uniqueness. I mean it's so formulaic. I kind of put my blinders on when it comes to all that, because I have to believe that when people hear good music they'll just want to spread it. Yeah, it's definitely there, but I don't pay attention to it really, or I try not to.
Do you think you're smoking more weed or less weed than before in your life?
Weirdly less. I'm still inspired by what weed does for my brain, I just happen to find myself experiencing it less these days because it just has gotten kind of really intense. I guess the busier I got, the less I smoked, and the less you smoke, the harder it hits you. I mean I still do every now and then, but definitely not...I mean I was waking up hitting gravity bongs made out of a 2-liter back in the day. You know, and it's not really that easy to function. But yeah, I mean hey, whatever gets you through the day, you know?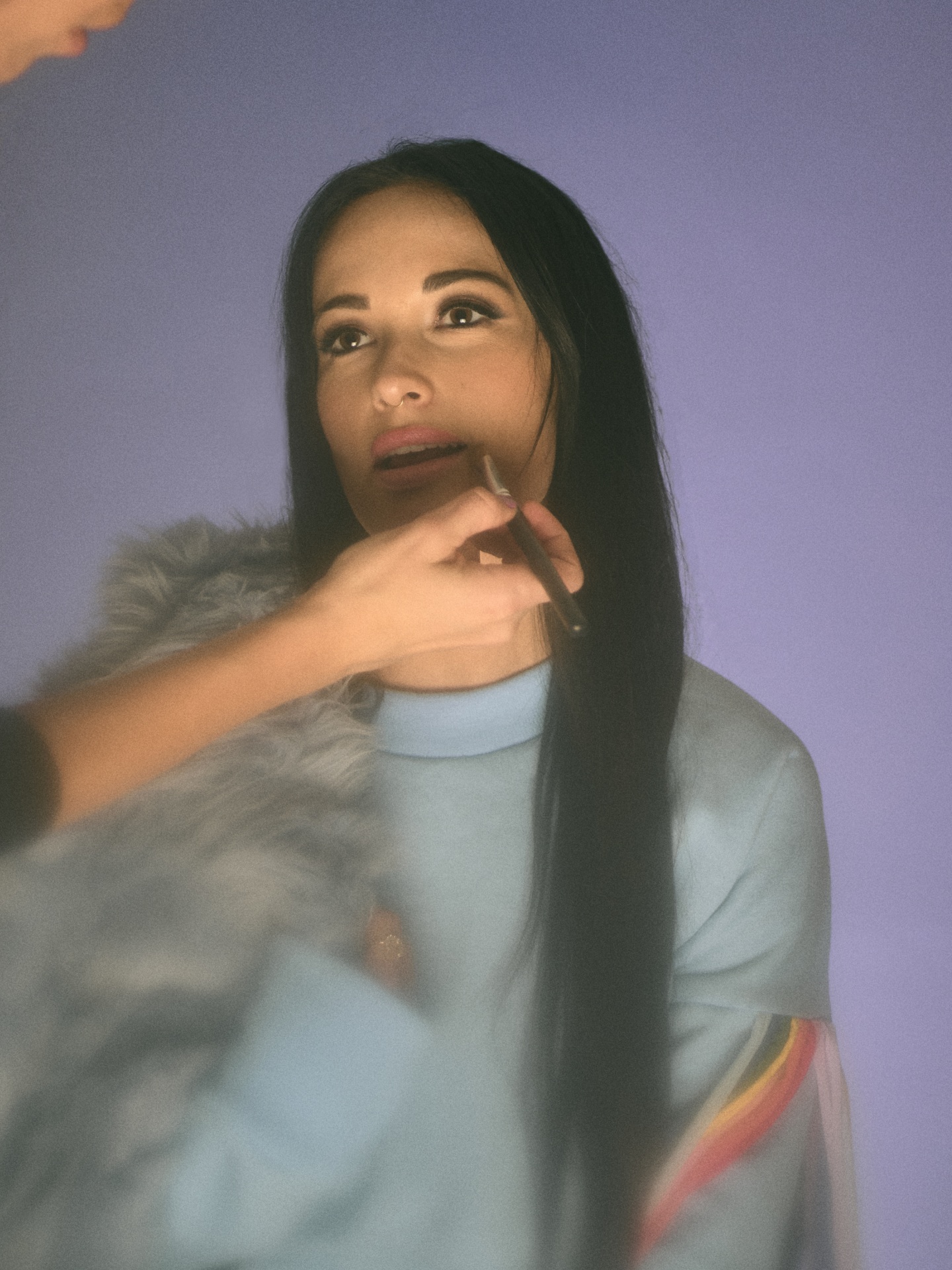 "I feel like everyone is searching for a little bit of beauty right now." — Kacey Musgraves
Like country divas before her, Kacey Musgraves has a vocal queer fanbase. I don't necessarily think it's because of her big hair, shiny outfits, or her emphatic support for people to do whatever the hell they want, though all of those things definitely help. I think she's found such strong fans in queer people and people of all stripes is because Kacey's music is about adventure — whether that's the longing for travel in your small town or being on an extreme emotional rollercoaster. The witty turns of phrase that pepper her songs are tools that disarm listeners, allowing a connection that feels instinctive.
Now that Kacey's in this happy place, she's been seeking adventure too. On "Slow Burn," she sings, "In Tennessee, the sun's goin' down / But in Beijing, they're heading out to work." It's a small nod that suggests she's thinking of a broader world. In "Lonely Weekend," she's just fucking dying to get out of her house and she misses her sister. In the hotel room, she practically dances in her chair telling me about her planned trip to Asia this year, which will be her first time stepping on the continent. She's obsessed with Kawaii culture and is dying to go to the Hello Kitty theme park Sanrio Puroland in Tokyo. She'll be going with some members of her team actually, no Nana.
Just days after we speak, she heads over to Europe to headline C2C: Country to Country, the yearly country music festival in Dublin, London, and Glasgow. While she's there, she spends an afternoon with Elton John, who gifts her with a pair of sparkly Gucci shades seen here. Just two glittery legends passing trinkets on their travels.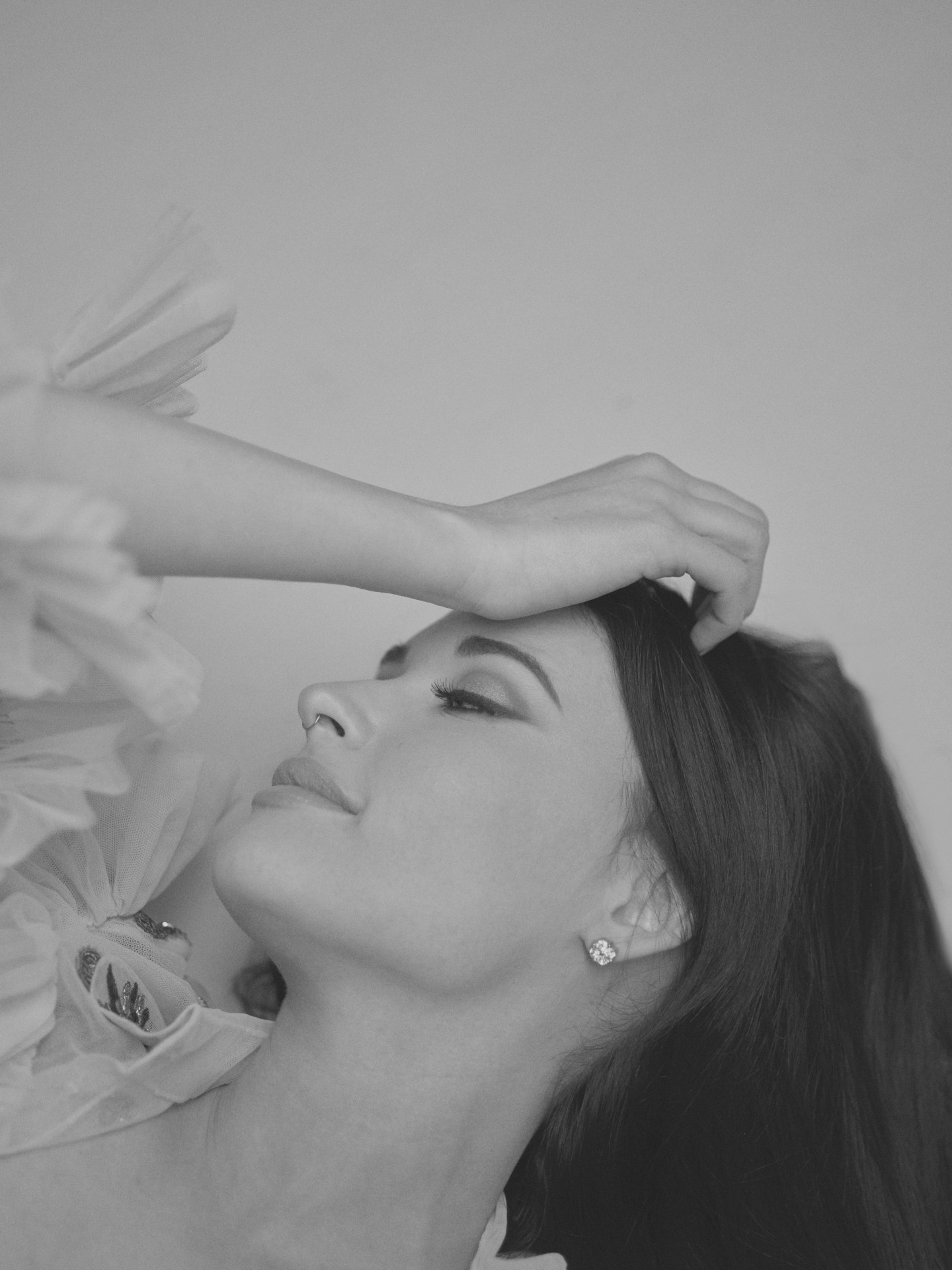 You are going abroad soon and I was wondering if as someone who has performed in a lot of places all over the world and all over the country, have you noticed any change performing in this political time? Especially as an American, bringing country music abroad — which I feel like is a very specific thing that only applies to very few people — have you given thought to that?
Hm, I don't know. Yeah I mean I do feel like just in general, country music is spreading to places. Country, Americana, Folk. I don't know, I don't really notice much of the political climate changing, I guess surrounding me going over there or just being immersed in it. I guess maybe ... I don't know. That's an interesting thought, though.
I think that especially towards the early stage of your career, I think a lot of people in New York, not traditional country fans were like, "Oh there's all this gay positivity in her songs. She is a millennial woman." And part of me was curious to see on this record if you were gonna talk about politics or Trump at all.
I mean I feel like I kind of am in my own way, maybe a little more vague than you would have expected on this record. But I just feel like we're just in this time period right now where everything is so inflamed. Everyone is inundated constantly with political opinions on every side of the coin, everyone has a soap box. You know, and it's just a very ... I don't know, inflammatory time. And it's freaky, you know?
I don't know, I think it would be easy to fixate on that in music right now, or let that dictate what you want to say, but I just wanted to ... I don't know, I found it more soothing and more inspiring to go in the opposite direction. I feel like everyone is searching for a little bit of beauty right now. Everyone is aching for it in a lot of ways, and I don't know...So I'd like to think that the record, though I do express my opinions in more generalized ways, it could be an escape for people right now.
Yeah, I can see that.
Yeah. Well it's just a scary time. Yeah, I mean I would never want me not commenting on all that to translate as less observatory or less biting. Because it's not. I just feel like with this record, I was trying to strengthen a different songwriting muscle. I mean I feel like I've been known for a little while for loving turns of phrase and wit and sarcasm in songs. And I love simple songs like that, but I also don't want to paint myself in any kind of lyrical or stylistic corner. I don't want anyone to get tired of that or become a parody of myself. Yeah, it was just time to, I don't know, just try something else.