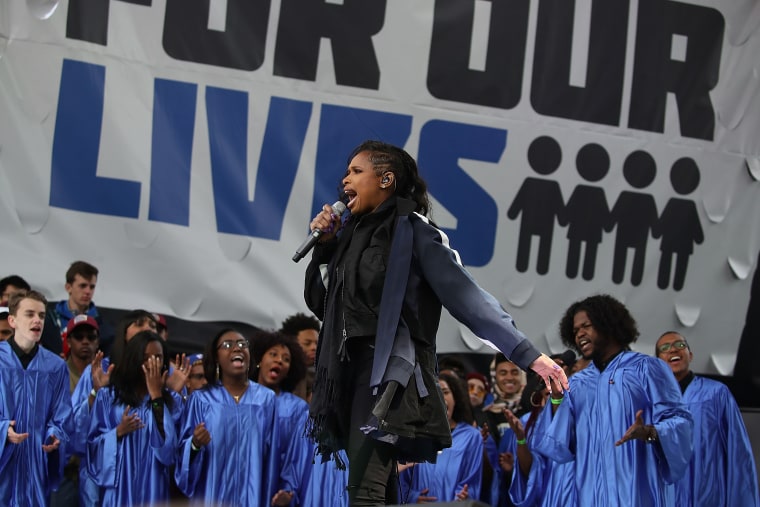 Thousands of protesters gathered in the D.C. today for the March For Our Lives today, as the peaceful demonstrations moved along with a powerful steam. A bevy of well known musicians also showed their support, as Ariana Grande, Jennifer Hudson, and Demi Lovato all hit the stage to perform at the March For Our Lives. Broadway stars Ben Platt and Lin-Manuel Miranda joined together to also perform. J-Hud dropped a fiery rendition of "The Times They Are A Changin'" while Ariana Grande sang "Be Alright."
Adding to the performers, we saw many celebrities in action, marching alongside the people and standing in solidarity, Kanye West and Kim Kardashian made appearances on the ground alongside their children. Common, Miley Cyrus, Paul McCartney, and George Clooney were just some of the names who were in attendance.
Check out videos of the performances below.