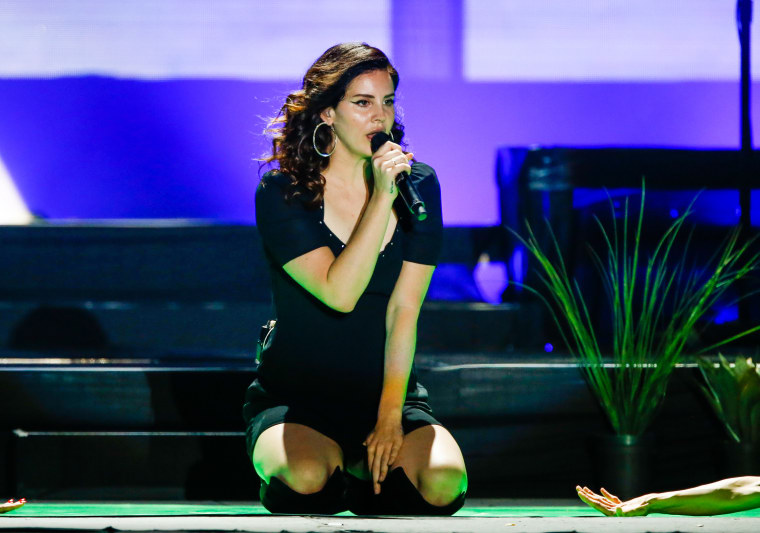 Lana Del Rey said her recent struggle with Radiohead over writing credits on her Lust For Life tune "Get Free" is over according to the BBC. The singer hinted that things were settled during her set at Lollapalooza in Brazil on Sunday. After performing "Get Free" in an encore, Lana lit a cig and said, "Now that my lawsuit's over, I guess I can sing that song any time I want, right?"
Back in January, Del Rey Tweeted about the struggle between her camp and the British band.
Radiohead's publishers denied that they were taking legal action, saying, "As Radiohead's music publisher, it's true that we've been in discussions since August of last year with Lana Del Rey's representatives. It's clear that the verses of 'Get Free' use musical elements found in the verses of 'Creep' and we've requested that this be acknowledged in favor of all writers of 'Creep.' To set the record straight, no lawsuit has been issued and Radiohead have not said they 'will only accept 100 percent' of the publishing of 'Get Free.'"