Afropunk has announced the lineup for its 2018 Brooklyn and Atlanta shows. Performers include Erykah Badu, Tyler, The Creator, Janelle Monáe, N.E.R.D., Willow and Jayden Smith, The Internet, H.E.R., Miguel, and many more. According to a statement released by its organizers, the theme for this year's festivals is "The People's Resist."
"This resistance is not new!" the statement reads. "We, the people who have lived under the thumb of white supremacy, gender inequality, homophobia, environmental rape and economic apartheid have always known that when the world is an outrage, the sensible thing to do is defy it. Resistance is survival, not just a hashtag. But if it's going to be a social media call to political arms, let's make that fucker count!"
Afropunk Festival will take place August 25-26 at Commodore Barry Park in Fort Greene, Brooklyn; Afropunk Carnival of Consciousness will be held October 13-14 at 787 Windsor Complex in Atlanta. Tickets are available here. See the full lineups below.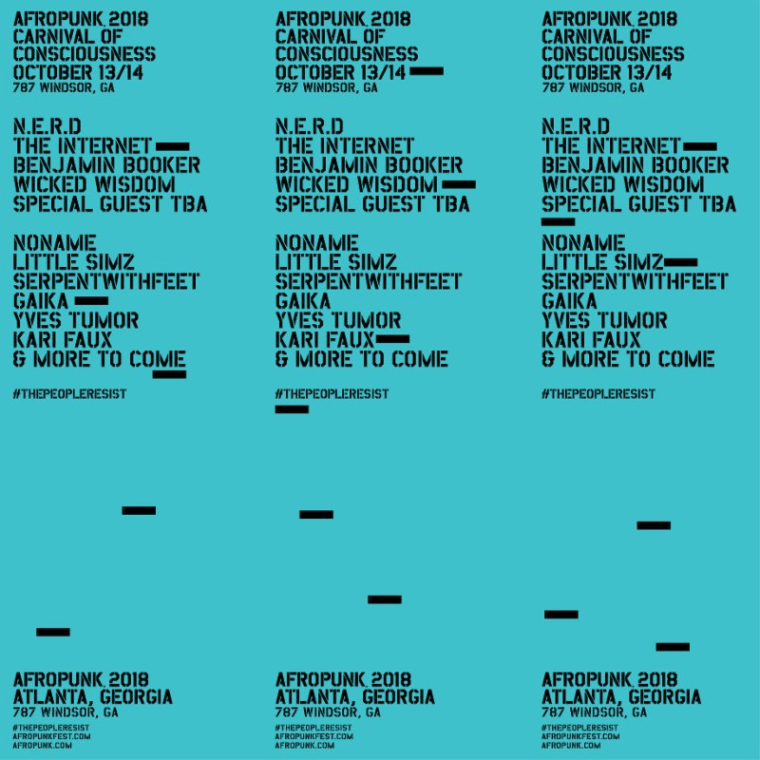 Thumbnail image courtesy of Paras Griffin/Getty Images for BET, Jamie McCarthy/Getty Images, and Dia Dipasupil/Getty Images.