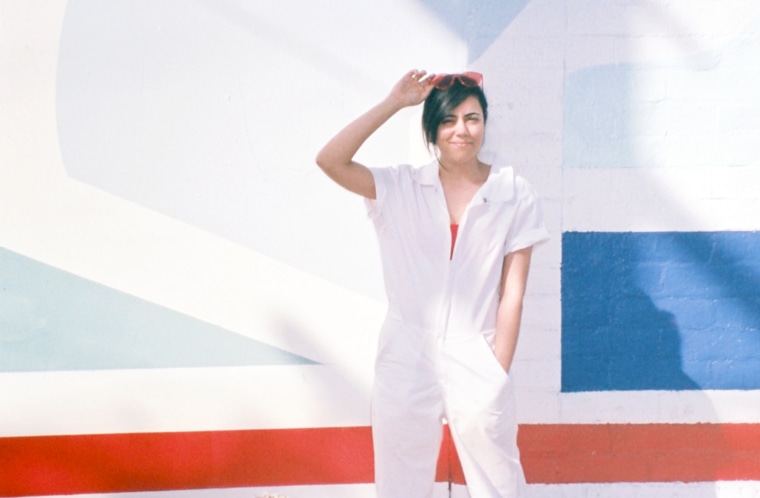 Illuminati Hotties, the L.A. indie pop group with one of the year's wildest new band names, are getting ready to put out their first full-length record. It's called Kiss Yr Frenemies and will be released in May on the DIY label Tiny Engines.
Today we're debuting album cut "Paying Off the Happiness," a song about various genres of debt: literal, spiritual, emotional. It's a chipper earworm, one that shows off bandleader Sarah Tudzin's knack for excruciatingly relatable imagery and bouncy diction. "Tried to apologize and put it on my tab / Treated the friends you brought to Stella and Cognac," she sings. The hook, sung breezily over some chintzy dissonance, might be the catchiest outpouring of debt-fueled anxiety since Alvvays sang about student loans in 2014.
"[The song] is about stumbling through the financial and emotional cost of keeping up during your early 20s," Tudzin wrote in an email. "A lot pieces of this song came together at the very last minute; the second verse was written in the studio as I was tracking final vocals, and the group of people singing at the end of the track was recorded in my friends' living room during an incredibly crowded and sweaty Fourth of July party. Everyone singing shared this rather cathartic moment with me, shouting about our looming debts."