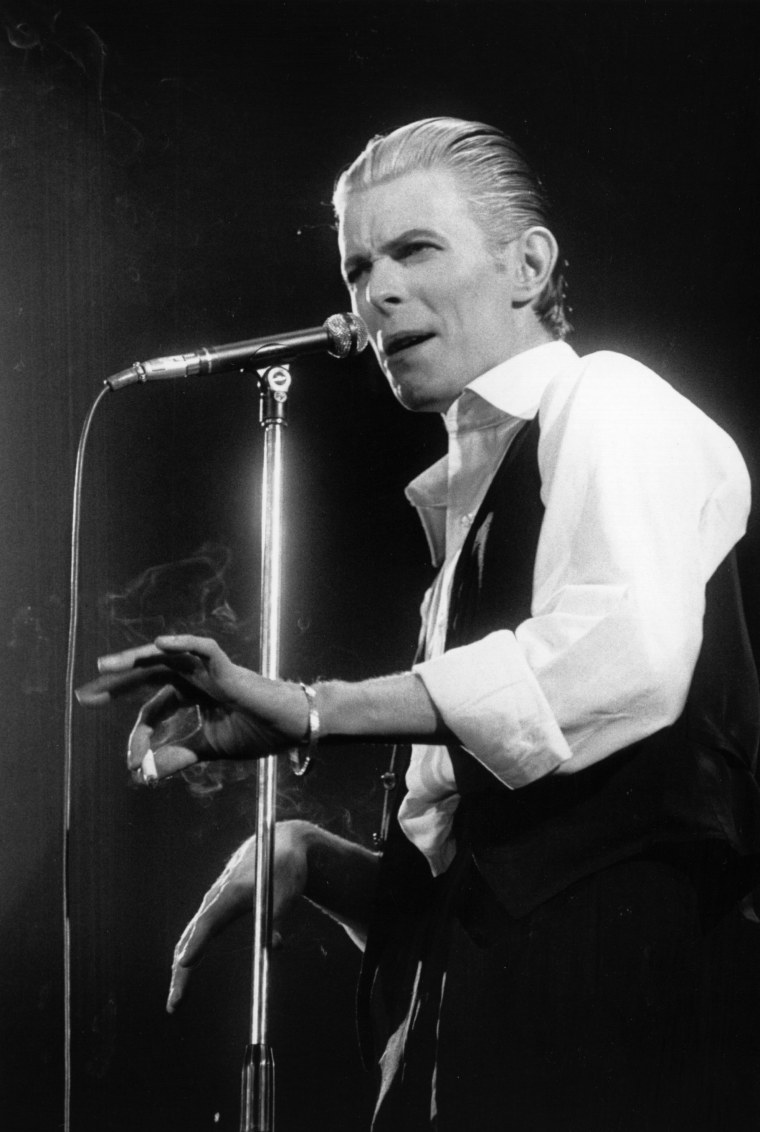 Apparently someone wasn't satisfied with the commemorative statue in David Bowie's honor that was unveiled on Sunday. "Earthly Messenger," which was situated in Aylesbury, United Kingdom was meant to honor where David Bowie debuted as Ziggy Stardust. But, according to the BBC, the statue was not up for two days before a vandal scrawled "feed the homeless first" in front of it and "RIP DB" on either side of it.
Whoever did it will not remain a mystery for long: There were 24 hour webcams monitoring the public art. "We can get that paint off, we will be working on it today," said David Stopp to BBC. Stopp is a music promoter and supported the creation of the statue. "It is a public piece of art and we will keep looking after it on a daily basis."
You can see some of the damage below.