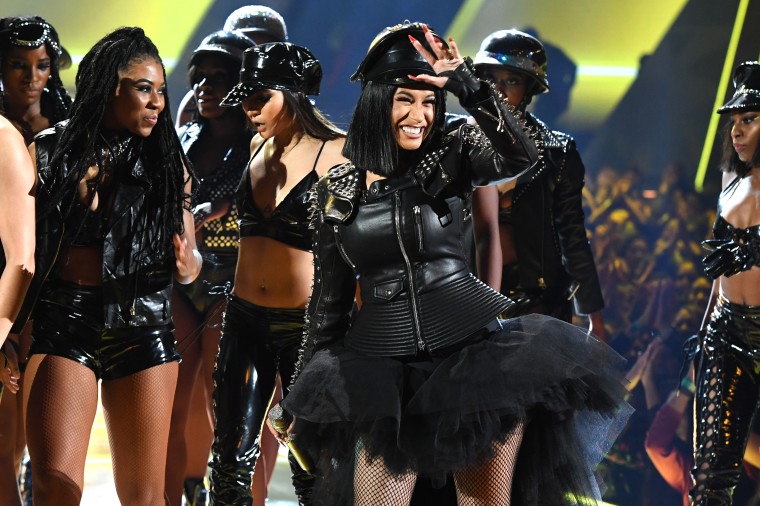 Cardi B may be happily engaged but she is teaming up with Tinder to help find the "most right-swiped school" around. The rapper is the face of "Swipe Off," a new competition from the dating app with the winning university getting a Cardi B concert as a prize.
The rules of the competition are a little complicated (just like dating, right guys?!) but it basically boils down to a March Madness style bracket in which competing schools face off against one another to prove they have the most matches on campus. Each round will reportedly last two to four days, until the winner is announced on April 18.
Cardi, who drops her debut album on April 6, explains it all in the video below.
Want @IamCardiB to perform at your school? Download @Tinder & swipe on campus. The school with the most right swipes wins a free @IamCardiB concert at the end of April. Open to select colleges/universities. Ends 4/17/18. For official rules visit https://t.co/uc9XAyvXpX pic.twitter.com/D9SqPwShfL

— Tinder (@Tinder) March 27, 2018