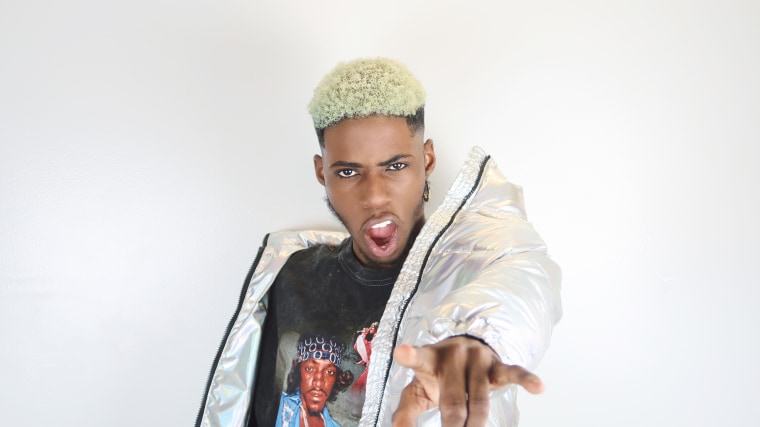 There's nothing more captivating than watching someone be their most authentic self out loud. With his new mixtape The Gay Agenda, the Atlanta rapper Zé is finally doing just that. The tape starts with some moving tracks following the rapper's journey to self acceptance, including some tough times with his parents. The project crests with his iconic remix to "Icy Grl" and then features a few tracks where Zé raps triumphantly about love and lust. Happily, the outro features a phone call from Zé's actual dad telling him that he accepts him: "I choose my love for my son, every day, all day."
In an email to The FADER, Zé described how the album came together and what the project means to him. "The Gay Agenda is basically my diary," he said. "All throughout my childhood I battled trying to balance religion and coming to terms with my sexuality. It was a constant battle of trying to get out of my own head while everyone was trying to get into my head. This tape is the journey I had to take to accept myself and I hope that another young queer boy or girl listening to this will find the strength to finally be able to say the words "who cares if i'm gay. i'm beautiful and perfect just the way I am"
Listen below and follow Zé on Twitter where he's hosting a little queer kiki in honor of The Gay Agenda's release.