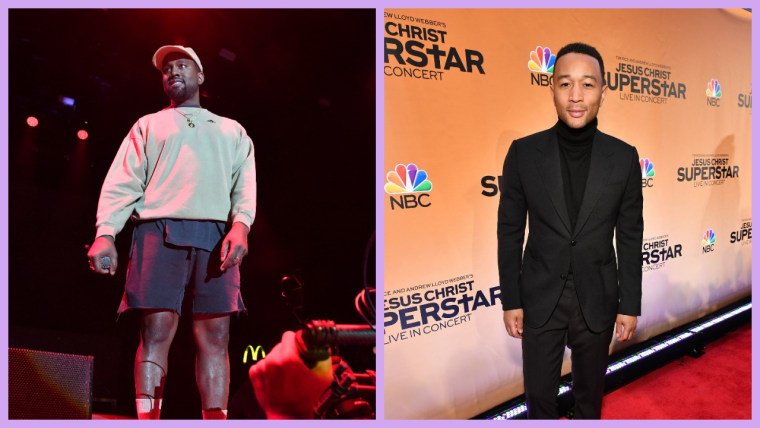 John Legend went on the Breakfast Club this morning to talk about the aftermath of his role as Jesus in Jesus Christ Superstar. The frequent Kanye West collaborator (and friend) also shared what he could of Kanye's recent excursions to Wyoming, suggesting that he may not be done with the mountains yet.
"I haven't been out there yet," Legend said of the star-studded retreat. "I'm gonna get out there as soon as I can. I've been so focused on the show, I haven't had a chance to."
Kanye recently came down from whichever mountain he's been on to attend the March For Our Lives in Washington D.C. Last week, he spent Easter in a studio in Calabasas with Rick Rubin. But Legend's comments suggest he's not quite done with Wyoming, or his string of high profile guests.
Watch the full interview below. The mountain talk begins around 7:05.