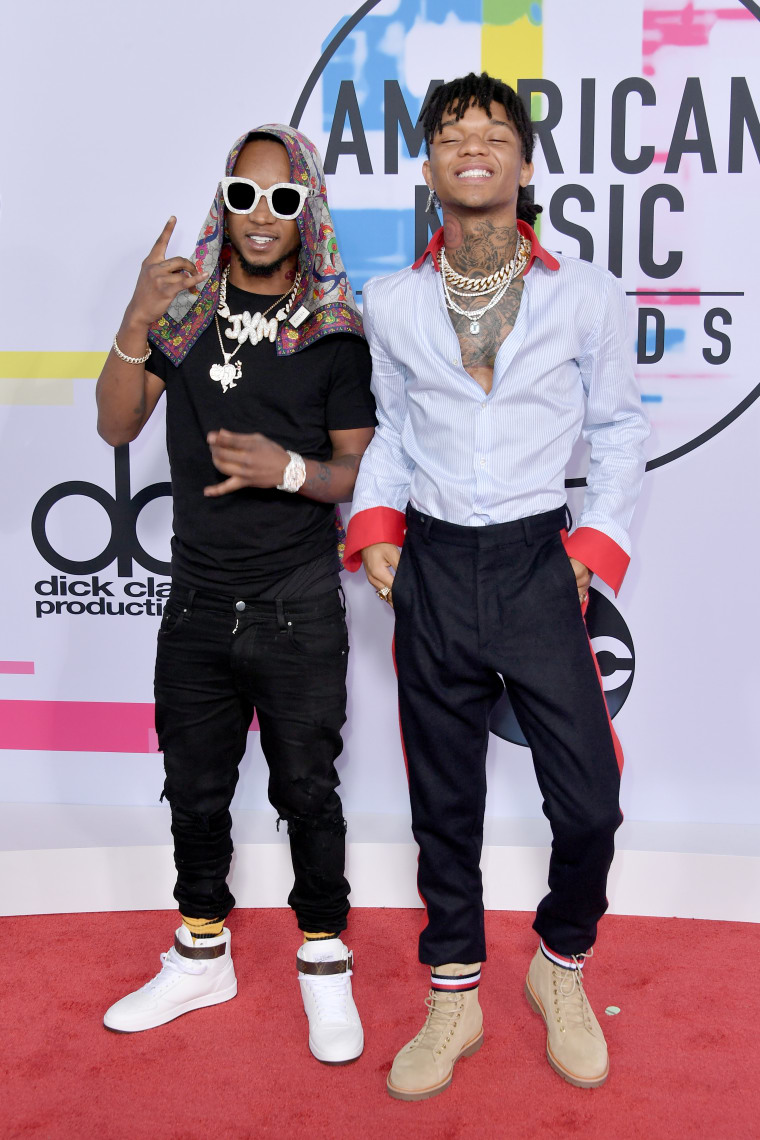 For those not in the know, Swae Lee has a pet monkey named Lil' G. In a recent interview with Rolling Stone, Swae revealed that he actually is an animal lover, and owns way more than just his baby monkey. In fact, he owns two monkeys (both totaling around $35,000), two pigs, and two dogs.
He also shared his deep love for wildlife without hesitation, saying, "I like wildlife. I wanna go in the jungle and see elephants and shit. I'm gonna go to the Amazon. Anyone fucking with wildlife, poaching them, they need to be taken out. They corny for that. Shout out to PETA." The bond between pet and owner is so strong, Lee went so far as to say that he doesn't go anywhere without Lil' G, even going to the grocery store with the little guy.
Read the full profile here.