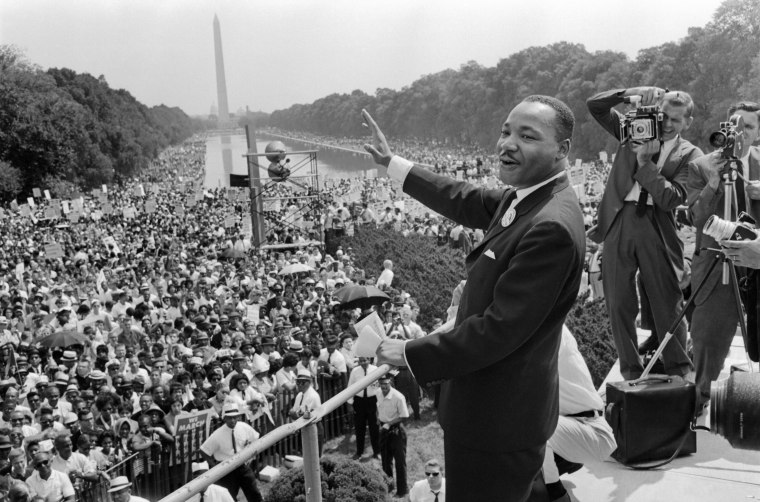 April 4 marks the fiftieth anniversary of Martin Luther King Jr.'s assassination, and several institutions are honoring his legacy with special programming. Tidal has created a playlist of 30 recorded speeches by the civil rights hero. The recordings begin with '"I Have A Dream," delivered at the 1963 March on Washington, and ends with "We Shall Overcome," given in 1965. For now, the playlist is only available to Tidal subscribers. Listen here.
From the Atlantic comes KING, a series of attempts to dissect his final days and legacy, which features input from John Legend, activist Bree Newsome, and his daughter Bernice A. King.
In a video from the Obama Foundation, seen below, Congressman John Lewis and Barack Obama discuss Lewis's mentor and friend with students from Ron Brown College Preparatory High School in Washington, D.C. in a roundtable discussion hosted by Obama's foundation, My Brother's Keeper Alliance. In an email from the Foundation, Congressman Lewis also shared his thoughts on working with King during the Civil Rights Movement, and how to honor him today.
"Dr. King taught us to be brave, to be courageous, to be bold," Lewis wrote. "I don't know where America would be, where many of us of color would be, were it not for him. His legacy was to speak up, stand up. When you see that something isn't right or fair, you have to do something — you have to get in the way. Get into good trouble."