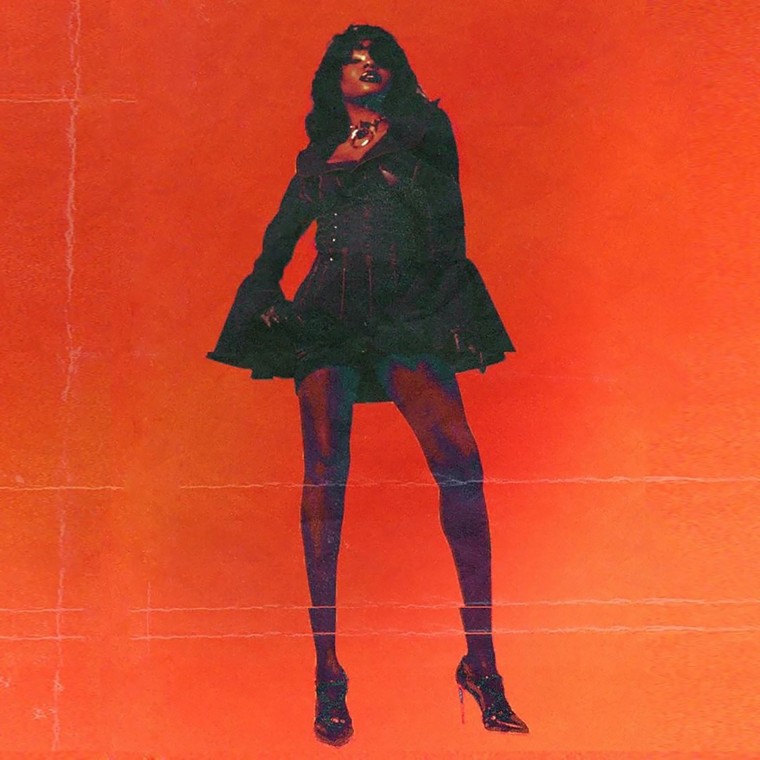 In the pantheon of my problematic favs, Azealia Banks occupies a very special place. Yes, she has said some horrible things about certain people and populations, but good lord do I love her music. Her 2014 album Broke With Expensive Taste is a forward-thinking revelation. Tracks like "Luxury," "Soda," and of course her mega-smash "212," effectively blend hip-hop and dance music in ways few before or after her ever could. "Along The Coast," a soulful Kaytranada-produced track from her under-appreciated 2016 mixtape Slay-Z, is probably one of my absolute favorite songs of the last few years. But in the last year, middling loosies like "Escapades" and "Movin On Up" made me nervous for Fantasea II, Banks's long-anticipated second studio album.
But on Friday, all fears were put to rest with the release of "Anna Wintour," the project's first single. Over a club-ready beat by Junior Sanchez, she sounds completely zeroed in, even when her voice is under layers of distortion. In an Instagram post last week, Banks said that the song's sound was inspired by early '00s Christian pop singer Stacie Orrico — specifically the way the teen singer fused gospel and Christian pop sounds with secular pop music. Banks achieves a similar but somehow altogether unique effect on "Anna Wintour" by switching styles a bunch of times — she hits soulful high notes in the pre-chorus, glides through a pop section with her trademark fluid delivery, screams over the song's breakdown, and even stops to rap a ferocious verse. There are four Warholian mirror images of Azealia on the single's album art but they might as well be the four different characters on the track.
In that same Instagram note, she wrote about getting overwhelmed by her skills and needing to focus her attention. "I can become so consumed with a power and an ability to affect the world that I may have forgotten or in fact — may have never learned to use my power to influence and define myself," she said. It bodes well for the future that she — someone whose career has known so much chaos and who hasn't always been treated with respect by her peers — seems to be at a certain level of peace with herself. With her skills sharpened even more than before, she's primed to finally have the moment she deserves.