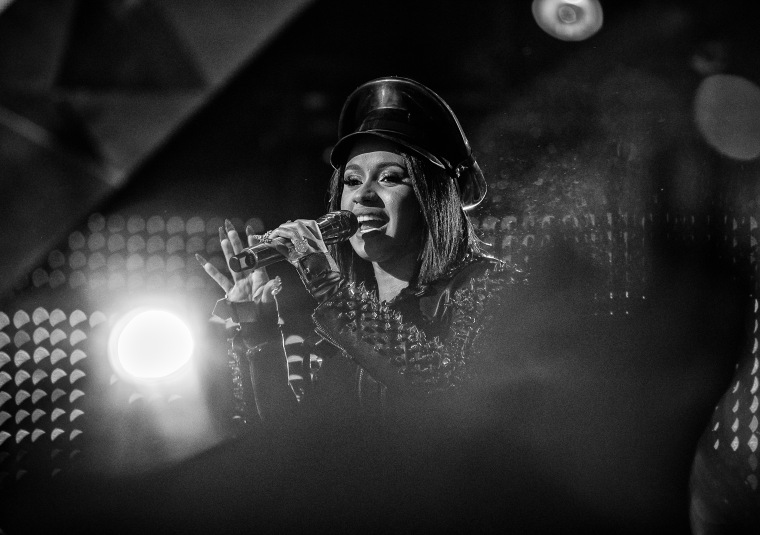 Over the weekend, Terrence "Punch" Henderson tweeted a personal opinion: "Cardi B is 2pac." After several hundred responses, the president of of Top Dawg Entertainment has written a new essay for DJBooth to expand on the tweet, explaining that he finds them both similarly honest.
"She says exactly what she's feeling at the time the question is delivered," Henderson writes. "And I believe her!"
He also notes that he finds similarities in their cadence and flow, specifically comparing Tupac's "Ambitionz Az a Ridah" to "Bodak Yellow," and feels they share a similar attitude.
"One of Pac's most famous quotes was, 'The reason I'm so harsh is because I'm so sensitive,'" he explains. "In a nutshell, that sums up why, I believe, Cardi B is 2Pac. She fully embodies this idea of being brutally honest so she can't be hurt. She tells you her teeth needed to be fixed, she reminds you she was a stripper, she opens up about her relationship with Offset. We hear about all the good times and the bad times in equal measure. If she's the one who puts it out there, YOU can't hurt her with it. She owns it ALL."
Read the full essay here.