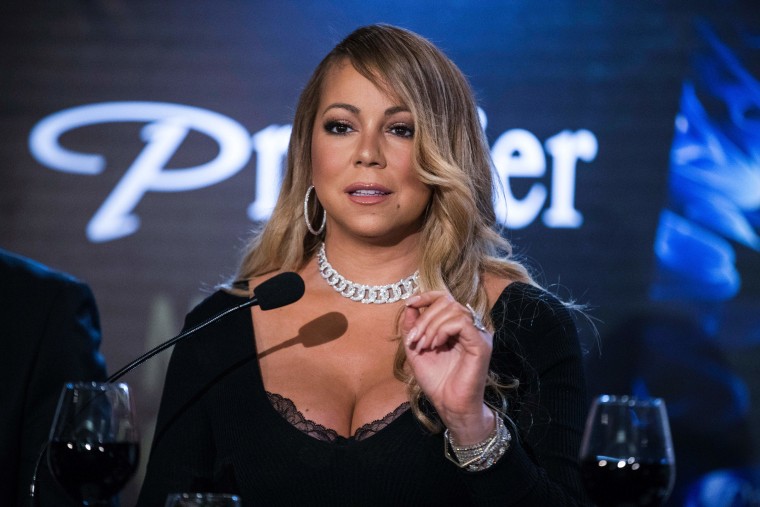 Mariah Carey has spoken about receiving help for bipolar disorder for the first time. Carey told People that she was first diagnosed in 2001 when she was hospitalized for a mental health breakdown. However, she has only recently started receiving treatment for the condition, which is characterised by manic episodes and major depression.
"Until recently I lived in denial and isolation and in constant fear someone would expose me," she told the magazine. "It was too heavy a burden to carry and I simply couldn't do that any more. I sought and received treatment, I put positive people around me and I got back to doing what I love – writing songs and making music."
I'm grateful to be sharing this part of my journey with you. @MrJessCagle @people https://t.co/jy1fOk4mMK pic.twitter.com/9E2D2OTARo

— Mariah Carey (@MariahCarey) April 11, 2018
Carey said that she was currently in "a really good place", and that she wants to help others who are experiencing the condition. "I'm hopeful we can get to a place where the stigma is lifted from people going through anything alone. It can be incredibly isolating. It does not have to define you and I refuse to allow it to define me or control me."
People reports that Carey is in therapy and taking medication for bipolar II disorder, symptoms of which include insomnia, irritability, and hyperactivity. She said that she is currently recording her 15th album, her first sinc Me. I Am Mariah... The Elusive Chanteuse came out in 2014.