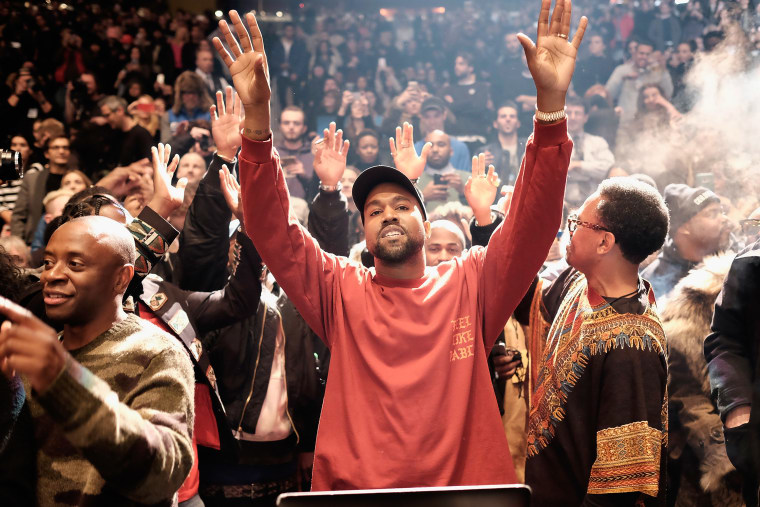 Kanye West interviewed his interior designer for the Hollywood Reporter, which is already great to hear. But the good news doesn't end there. West's lengthy conversation with Axel Vervoordt, whose memoir came out in March, touches on a myriad of things, from the concept of time (it's nothing) to what Kanye wishes to be in the future (water). At no point do they talk about the new album, because that information is reserved for the mountain wind. See the best quotes below.
On the value of preserving time:
"A designer told me that my wife was a master of light and I was a master of time. How to use time is equal to being someone who can cut a diamond. The ability to preserve time is more valuable than the ability to preserve a diamond because time is our most valuable resource. So using something timeless to remind us of what time is, is a good bar."
On aspirations:
"At Adidas, I have Yeezy, but it's a namesake brand. It's my nickname. We do these sneakers that sell out and we get, 'Oh, this is the number one brand on Women's Wear Daily.' And I don't wish to be number one anymore, I wish to be water. I wish to be closer to UNICEF or something where I can take the information that I have and help as many people as possible, not to just shove it into a brand."
On ego:
"I fight with that every day."
On what was weighing on him before this interview:
"It's not bad or good, it's my creative collaborator being the head of Louis Vuitton....Because [Virgil Abloh and I] have been fighting to make apparel at a certain price that still has the same credibility and desirability as something at a higher price. … But when they say he was my creative director, that's incorrect. He was a creative collaborator."
On what makes a company a company:
"There are just a lot of words that I want to remove when you think about a company, like the word company. I like the word community better. I don't like the word brand because we don't use branding."
On certain people you meet:
"There's certain people that you meet and you say, 'Oh, you're from the future.'"
On sociologist Patrick Geddes's most famous contribution to urban planning:
"You [Vervoordt] always say, 'Think globally, act locally.' So even now one of the requests I have for you is: How do we build our furniture in L.A. and not have it be stopped at customs, coming from Belgium?"
On what the Hollywood Reporter wanted from this interview:
"THR wants us to say what the most beautifully designed place in the world is. My answer would be where the ocean meets the rocks in Africa or in Hawaii."