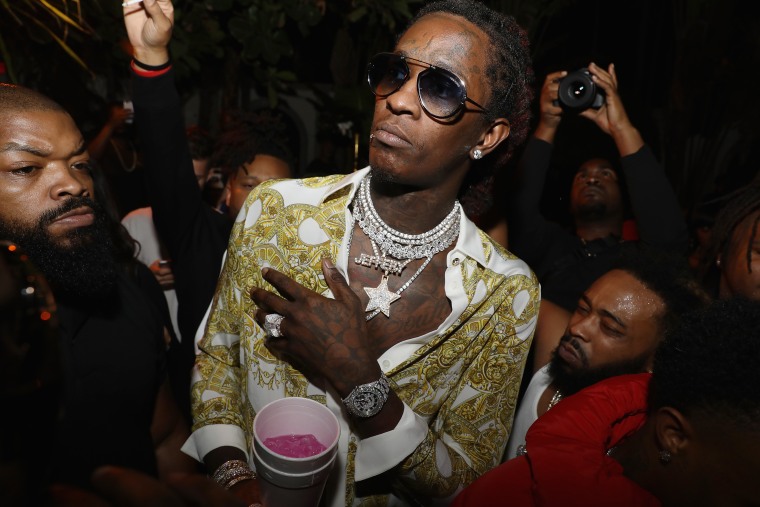 The FADER's daily email newsletter is secretly one of the best things we publish. Subscribe here. Or if you're not sure yet, check out today's below.
FOLKS, it's 80 whole ass degrees here in New York so we are celebrating! What is everyone doing this weekend? My Brockhampton shorts came (please don't @ me for getting BH merch) so I'm gonna strut through Prospect Park with a bottle of cheap sparkling wine and yell about every dog I see. Hopefully it's nice wherever you are, and if not I recommend listening to Beach House 3 until you can convince yourself you're on a beach.
1. We're not over Kali Uchis' Isolation yet, so here's a lil something about that. Basically Kali is the queen of self-reflection and should be treated as such. Keep writing in those journals, kiddos.
2. There's a new Young Thug EP. Nicki, Uzi, and 21 Savage are all on it. Earlier this year Thugger said he wouldn't be dropping any new music out of support for his deaf brother. So that was like sort of not true but also this EP is called Hear No Evil and there's a sign language video for the Nicki track, so there is some thematic consistency.
3. Today we were all talking about which year of the aughts was the best and while I personally am a 2007 stan, Patrick makes a pretty strong case for 2004. I mean, it had a lot of good stuff. College Dropout, Sarah Polley the actress, but most importantly Ruben Studdard's "Sorry 2004." Remember that song? It's great.
4. Kanye interviewed his interior designer and ended dropping several pearls of Kanye wisdom throughout. Here's my fave: "I don't wish to be number one anymore, I wish to be water." I have no idea what that means, but maybe I would if I were a genius and/or richer than God.
5. Tinashe's long-awaited album Joyride is here! This is the part in the newsletter where I remind you that Tinashe was in The Polar Express just because I think it's such a funny lil piece of trivia.
6. Welp. Yodel Kid is gonna perform at Coachella. Probably with Post Malone. We have no one to blame but ourselves for this one. I hope he stays hydrated in the desert.