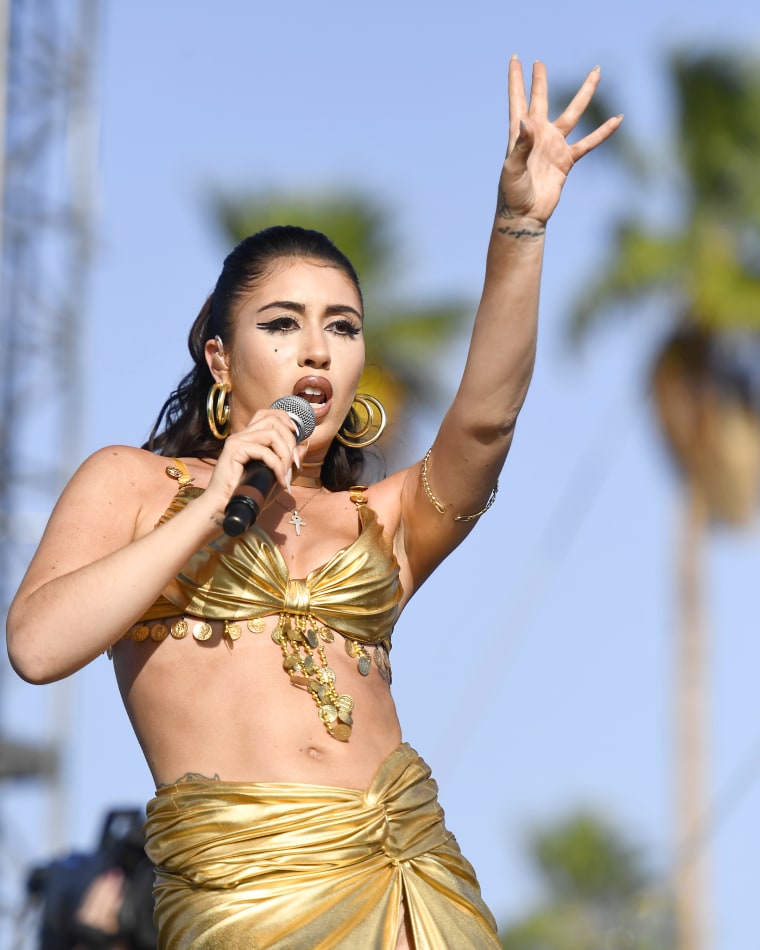 Kali Uchis performed at Coachella over the weekend, playing songs from her excellent debut album Isolation to fans in the desert. However, as she revealed in a tweet sent after the set, things had not exactly gone to plan thanks to an absent guitarsist who, in her words, " last minute just didn't show up to the fest."
This, obviously, was not the plan. In fact, Uchis said, she had put together a new band for her upcoming live dates. The FADER has reached out for comment.
my band got a new guitarist, she got psyched out last minute & jus didn't show up to the fest yesterday, so we had to play 15 new songs w no guitarist🙃also sound issues but WHEN LIFE PUSHES U DOWN U GET BACK UP STRONGER & I WILL GIVE U SUCH A BETTER SHOW NEXT WEEKEND & TUESDAY

— kali uchis⛈ (@KALIUCHIS) April 15, 2018
Uchis was joined on the Coachella stage by Tyler, The Creator. Check out footage of their "After The Storm" performance below.