Kanye West is the reason Slick Woods finally got on Instagram
The former Yeezy model got some solid advice.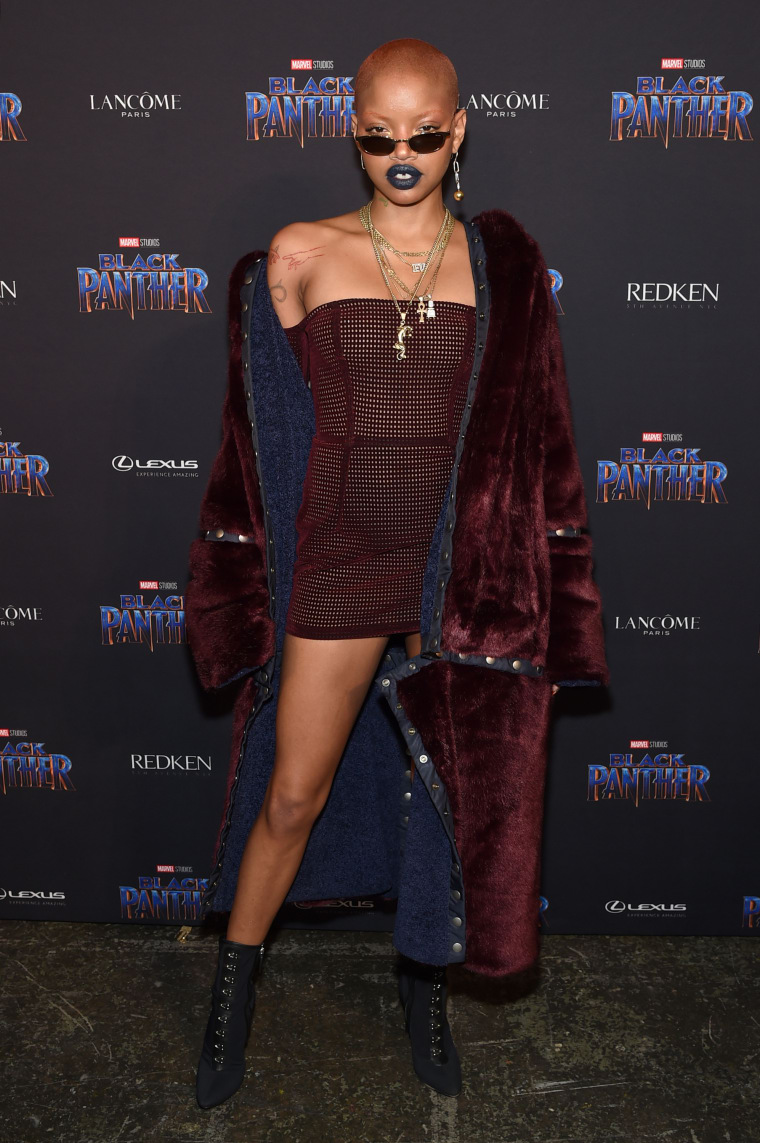 Model Slick Woods was interviewed by Elle for the release of her new Mercedes Benz campaign, for which the Fenty Beauty model learned to drive. The campaign, which also features Solange, is the latest in a series of big moves for the 21-year-old that, she told Elle, she apparently has Kanye West to thank for.
"Kanye is the reason I have Instagram, though," she told the magazine. "When we first met, I step on his set and he's like, 'How do you not have Instagram? No wonder you're not a model yet. Get Instagram. Put it on your phone now.' It was dope."
She also notes that working for West, for whom she modeled Yeezy at the beginning of her career, isn't exactly easy.
"Kanye has tunnel vision when it comes to his projects and his vision," she explains." He's the type of person—designer, I've never worked with him in music—but when it comes to fashion, he's so focused on his vision that he can completely forget that a person is in his clothes. You know? He'll deprive models of water and make them stand outside in the sun forever, and it's honestly not intentional. He's just so focused on his vision, everything else falls away."
Read the full interview here.