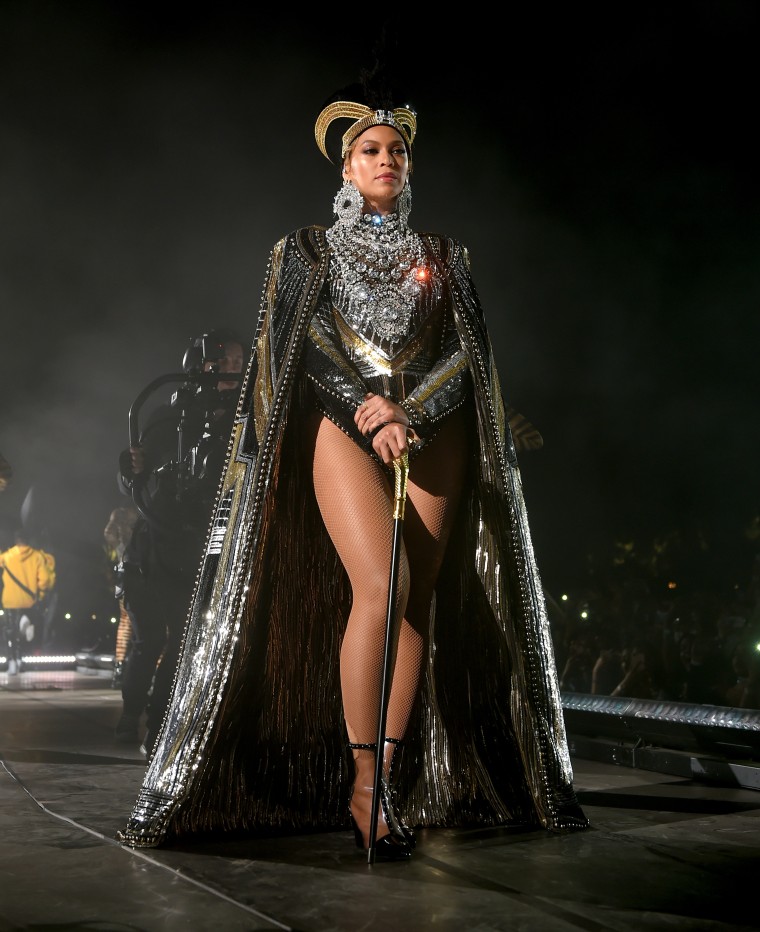 Beyoncé's second weekend at Coachella will be a little bit different from her first, back-up dancer Jo'Artis Mijo Ratti revealed to Variety, explaining "Yeah, we're switching up a couple things, so there could still be a wow factor."
Ratti also gushed over Beyoncé's performance himself, noting that she'd clearly put in a ton of research about HBCU homecoming and Divine Nine traditions, pointing to the "make me laugh" segment of the performance in particular as accurate.
"To come in on my first day [of rehearsals] in March and see that the concept was dealing with HBCUs? That was a bit of a process," Ratti told Variety. "Every day, I took time to be thankful for this opportunity. We're in America and we already know what we're dealing with [as African-Americans and in the current political environment], which is why the Divine Nine was built. So to see it presented at Coachella, I was like, 'Woah. These people have no idea what's about to happen — they won't even understand it.'"
Sadly, those without passes for the second weekend won't get a chance to see the changes. While last weekend's livestream broke Coachella's previous viewership records by at least 75 percent, this weekend won't be streaming on YouTube, a rep for the platform confirmed to Variety.