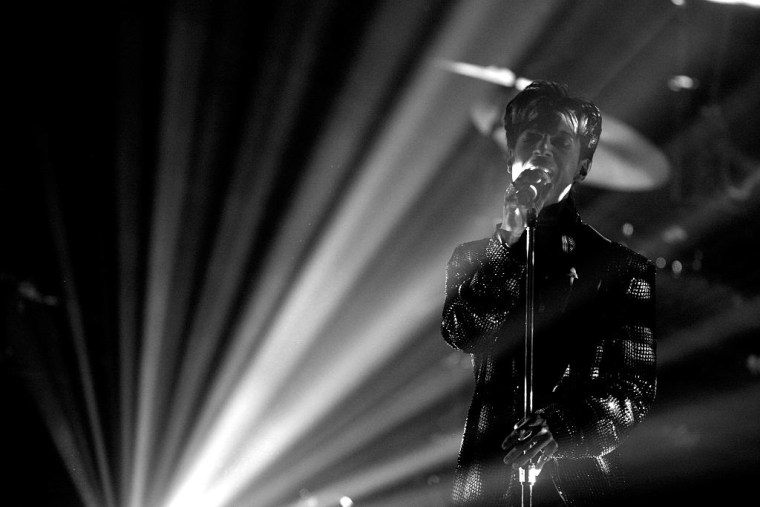 Prince was unknowingly taking fentanyl at the time of his death, believing that the powerful opioid was actually Vicodin, Carver County Attorney Mark Metz revealed at a press conference on Thursday in Chaska, Minnesota. No charges will be filed in the death of the singer, who passed away from an accidental fentanyl overdose on April 21, 2016.
Investigators have no leads or evidence into how Prince obtained the "counterfeit Vicodin," Metz said, adding that there's no indication any of Prince's associates knew he was taking pills containing fentanyl. "In all likelihood, Prince had no idea he was taking the counterfeit pill that could kill him," Metz said.
Prince's doctor Dr. Michael Todd Schulenberg did not prescribe Vicodin or fentanyl. Schulenberg announced today the settlement of a $30,000 federal civil claim for prescribing Prince Percocet under his bodyguard's name "Kirk Johnson."
Metz stressed that Dr, Schulenberg was not connected with the drugs that killed Prince. "There is no evidence that the pill or pills that actually killed Prince were prescribed by a doctor. There is also no evidence to suggest any other sinister motive, intent or conspiracy to murder Prince," Metz said.
With no charges filed, the state's two-year investigation into Prince's death is now closed.