The video for Prime Boys "Tinted" ends with reversed footage of an SUV bursting into flames. The mega success of Drake and The Weeknd sparked interest in Toronto's music scene earlier during the decade, and now the Prime Boys are eager to become the city's latest hip-hop act to explode commercially.
The trio—Jimmy Prime, Donnie and Jay Whiss—grew up together in Toronto, establishing themselves as individual artists over time. (Jimmy Prime, as you may remember, is credited with christening Toronto "the 6.") As Prime Boys, they combine their talents and influence to not only further their own careers, but further promote Canada's expanding hip-hop markets—Toronto, in particular. For the group, 2018 is proving there's strength in numbers. "Tinted" secured a coveted spot on Spotify's Northern Bars playlist—a showcase for rap hailing from North of the Canada-United States border. The warm response to "Tinted" and the release of their breezy new single, "Sopranos," are the perfect set-up for Prime Boys' forthcoming album, Prime Forever. Toronto's steely, alluring sound is currently all the rage, but Prime Forever offers a healthy dose of Northern exposure by exhibiting the group's versatility.
Prime Forever is a snapshot of Prime Boys' progression, which Donnie says is par for the course. "We don't try to replicate the last thing we did, we're always moving forward," he explains. The album's creative process was shaped by a collaborative atmosphere which blended each of their strengths. It allowed Prime Boys to use each other as creative soundboards, but hip-hop's inherent spirit of competition motivated them to bring their very best to the table.
"One thing that happened a lot while we were recording was one person would go in the booth, then the next person tried to one-up them," Jimmy Prime says. "That was my mindset: every time you go in, you're trying to be a little bit better."
Jay Whiss, conversely, views recording together as a chance to complement one another while exploring new musical territory: "It's us trying to top what we've done already. 'You can do that better. I can do this better.'"
"Sopranos" mixes their styles and perspectives into a mellow display of their chemistry. In addition to pooling their abilities, Prime Boys bring their individual fan bases to the table. According to Jay Whiss, recording Prime Forever was fun because they weren't siloed, solely concerned with catering to their own fans. "When we all come together, we're more eclectic," he says. They believe this commingling of tastes will draw a broader audience, as will working with a variety of producers.
Aside from Murda Beatz—their go to producer and the architect behind the 808s and skittering hi-hats of "Tinted"—Prime Forever features production from 1Mind, Jaegan, Richie Souf, and up-and-comer Sticks, to name a few. Although Canadian producers crafted more than half of the album's beats, Prime Boys don't want to be boxed in by any particular sound.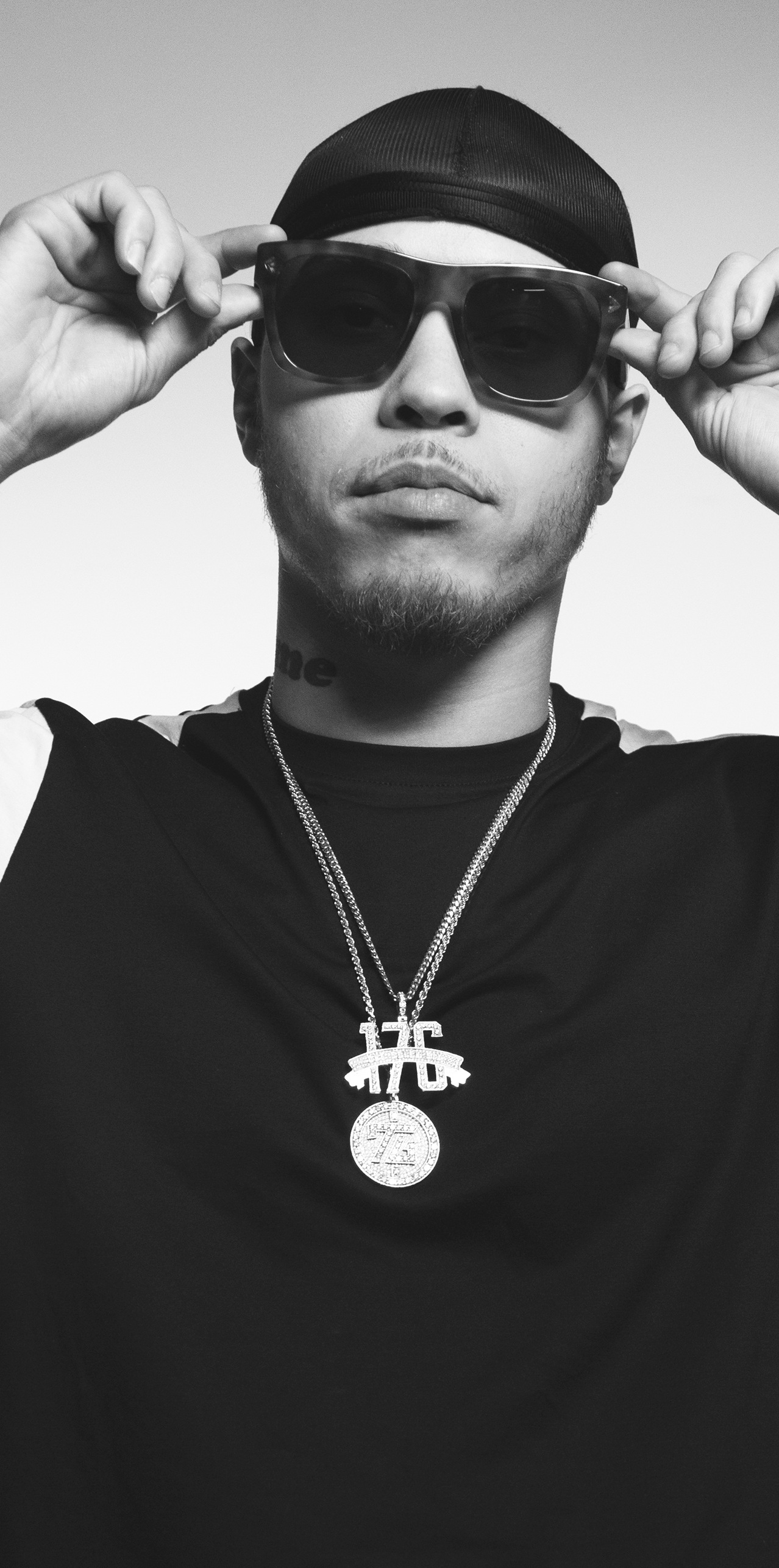 "Music is supposed to be different feelings, different moments," Jimmy Prime explains. "No one wants to hear a project full of the same sound."
No matter how Prime Boys approach music, their output will always represent Toronto. And as popular as the city's sonic makeup is at the moment, it's not easy to describe because, like Toronto itself, it's a multitude of cultures melted down into a perfect miscellany. Many artists and producers are influenced by the music they heard their parents playing growing up.
"You're going to have friends of different nationalities," Donnie says. "You might have gone to school with someone from India. You might have gone to school with someone from China."
Understanding that this cultural exchange is essential to Canadian hip-hop's growth is one way Prime Boys influence the hip-hop scene. They namecheck fellow Toronto rappers like SAFE, Smoke Dawg, and Big Lean, and they're adamant about elevating the work of all Canadian artists. Jay Whiss compares Toronto's hip-hop scene to Atlanta's to show the necessity of this work: it's much smaller, and they don't have a radio station devoted to hip-hop. He and his Prime Boys counterparts are holding the tight-knit circle together and amplifying its voices.
"All the artists know each other, so I feel like if we can have a hand in pushing the culture forward—which we do already, especially behind the scenes—we don't need a pat on the back," he says.
Apart from their influence, Prime Boys value the opportunity to succeed together. For a group of childhood friends, reaching this next phase of their careers, side by side, is an unparalleled feeling. Prime Forever is a team effort—a celebration of Toronto, but all three of their standpoints and skill sets, as well. Donnie is proud of being able to enjoy that as a unit.
"That energy's really good when you have your friends on stage and the crowd's singing your song," he says. "Sharing that feeling with your friends, your brothers, people you grew up with, I don't think there's anything really like that."
The release of Prime Forever is bound to open doors for Prime Boys, so Jimmy Prime says they'll be seizing the best opportunities coming their way. "People keep asking us for a million things: projects, clothes, people are telling us to come everywhere, so we're just trying to reach out to as many people as possible and give them what they want," he explains. This is the beginning of Prime Boys' global takeover.
Jay Whiss hopes Canadian hip-hop attracts even more attention in 2018. All recognition isn't good recognition, but with Canada already under the microscope for its musical output, he envisions acclaim because fans from elsewhere have already gravitated towards the refreshing energy emanating from Toronto. "Hopefully that will branch out into other Canadian cities, as well," he adds.
But for the Prime Boys, everything always comes back to Toronto. It's the epicenter, and let Jimmy Prime tell it, Prime Forever will merely bolster the city's reputation.
"I think we make the best music in the world," he says. After all, creating timeless music with global appeal is the Prime way.