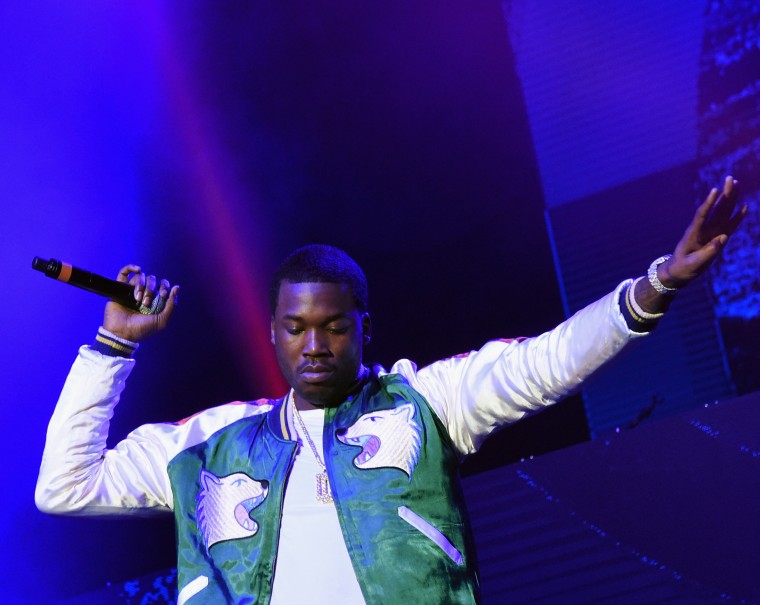 In February, Meek Mill's legal team filed a Post-Conviction Relief Act following the revelation that Mill's arresting officer, Reginald Graham, was on a list of cops found to have "a history of lying, racial bias, or brutality." That petition was denied at the start of April, but, according to a statement from Mill's representatives, sparked hundreds of Philadelphia residents wrongfully convicted to file PCRAs as well. On Friday, Philadelphia Judge Sheila Woods-Skipper released three people imprisoned based off of cases by Graham, leading Mill's legal team to argue the rapper faces a double-standard from the much-contested Judge Genece Brinkley, who they've filed to have removed from his trial for inappropriate conduct and alleged bias twice.
"Today's quick and decisive action by Judge Woods-Skipper to immediately dismiss three cases upon agreement from the District Attorney's office without the need for a hearing highlights the injustice and inequitable treatment being visited upon Meek," said Brian McMonagle in a statement to The FADER. "As was expressed in court on Monday to Judge Brinkley, there is no reason to delay Meek's case for 60 days or to hold a hearing as the District Attorney agrees that a new trial is warranted."
Meek Mill, who was interviewed over the phone by Don Lemon on Monday, also gave a rare statement on the releases.
"Today, I am thankful that 3 people's cases were dismissed by Judge Woods-Skipper after the DA took the exact position that he took in my case, which is agreed to PCRA-relief," he said. "All these cases involved Reginald Graham and there are another 105 cases that just filed PCRAs with the same corrupt cop. Although my case was the first filed and the DA agreed to my new trial, the Judge in my case decided it should wait for a hearing until June 18 yet the other 3 cases didn't need a hearing."