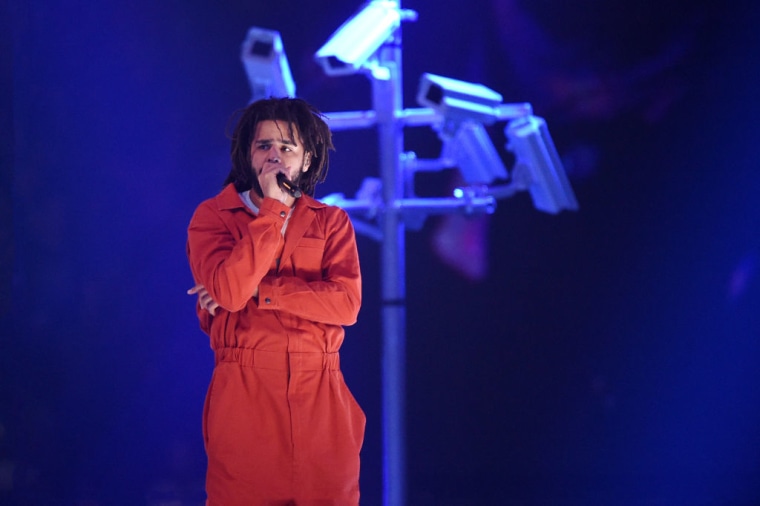 J. Cole's new album KOD set new records for first-day streaming in the United States on both Apple Music and Spotify, according to The Verge.
Listeners in the U.S. streamed KOD 64.5 million times on Apple Music and 36,656,086 times on Spotify. The project beat the previous record-holder on Apple Music, Drake's Views, by about 1 million plays. Seven of KOD's 10 songs are currently in the top 10 of Apple Music's most-played songs.
Apple Music currently has 120 million fewer listeners than Spotify, but its U.S. subscriber base expected to grow at twice the rate of Spotify in 2018. Spotify is still the reigning global champ, with 70 million subscribers in 61 countries compared with Apple Music's 36 million subscribers in 115 countries.