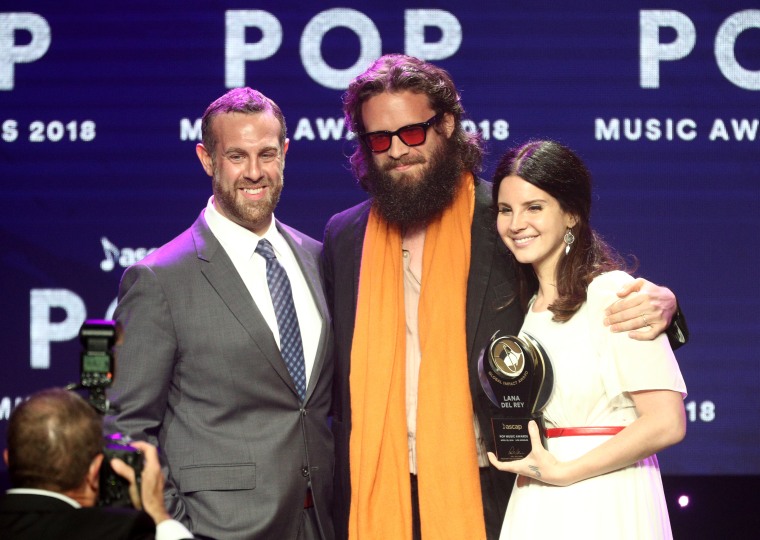 Father John Misty and Lana Del Rey have a storied friendship. Though they haven't yet recorded a duet (we're still waiting on it), he did star in her fever dreamy video for "Freak," and provided lyrical inspiration for Lust For Life cut "Coachella - Woodstock In My Mind."
Yesterday, Misty paid tribute to Lana's craft by covering her 2012 classic "Ride" at the ASCAP Pop Music Awards. Following his performance, he presented her with an award and an endearing speech.
"It strikes me as vaguely ironic to give a songwriting award to someone who just seems to effortlessly radiate songs." he said. "You could all the crack songwriters and put 'em in a bunker for a thousand years and they would not come up with 'I Fucked My Way Up To The Top.'" Watch the entire speech and performance below.