Way down in Da Hole with Trouble
After years of grinding, the Atlanta rapper finally released his latest mixtape, Edgewood, in March. It was absolutely worth the wait.
"Are you going to be uncomfortable with guns?"
I shake my head no.
"OK, there's going to be a lot of guns."
The question comes from Trouble's road manager, as we wait for the rapper to arrive at Da Hole, a dead-end street in Atlanta's English Avenue neighborhood, on a recent Saturday afternoon. Earlier that day, Trouble had posted a flier on Instagram announcing a "Bigg Trouble Block Party": 1 p.m., Da Hole, sounds by DJ Cee Money, Bee Bee on the grill.
There's a 50 percent chance of rain and the sky is looking bleak, but no one seems particularly concerned, including Trouble, who's apparently on a food-and-drink run. An older man — Bee Bee, I presume — cleans and preps a gas grill, and Cee Money, Trouble's tour DJ, sets up a pair of turntables and speakers. Behind him, a teal Chevy truck with four-wheeler bike parts in the bed is a treasure trove for the neighborhood's giddy children. The Ghetto BaBies, a duo signed to Trouble's MMB Records, come roaring down the street in a red Chevy Camaro, taking turns racing at NASCAR speeds.
Two weeks before the party, Trouble had released Edgewood, a solid, almost-documentary-style project named for the East Atlanta neighborhood he grew up in. Edgewood was produced almost entirely by Mike WiLL Made-It, a friend and collaborator to whose Ear Drummer Records Trouble recently signed. For fans, the mixtape is like a re-introduction to the artist, years after he got his start with the underground collective Duct Tape Entertainment.
On Edgewood, Trouble sounds more comfortable, his songwriting and production choices more cohesive and intriguingly off-kilter. There are prominent features — Drake, The Weeknd, Quavo — yet it's Trouble who stands out, telling tales with realism and an endearing emotional honesty. If it's not the best rap album of the year, it comes very close.
As one of his longtime friends and business associates tells me that Trouble "could be the new 'Pac," a red Mercedes-Benz GLE soon creeps through Da Hole. When the driver side window slowly rolls down, Trouble smiles like a president peeking out from his motorcade. He jumps out of the truck, dressed in an all-white fit, and literally shakes hands and kisses babies. He checks in with the grillmasters and walks over to a Chevy parked in the driveway. It's full of meats, Fanta sodas, and paper plates. It took a while for the man born Mariel Semonte Orr to get to this point. But now that he's finally here, "Everybody gonna eat today. It's on me!"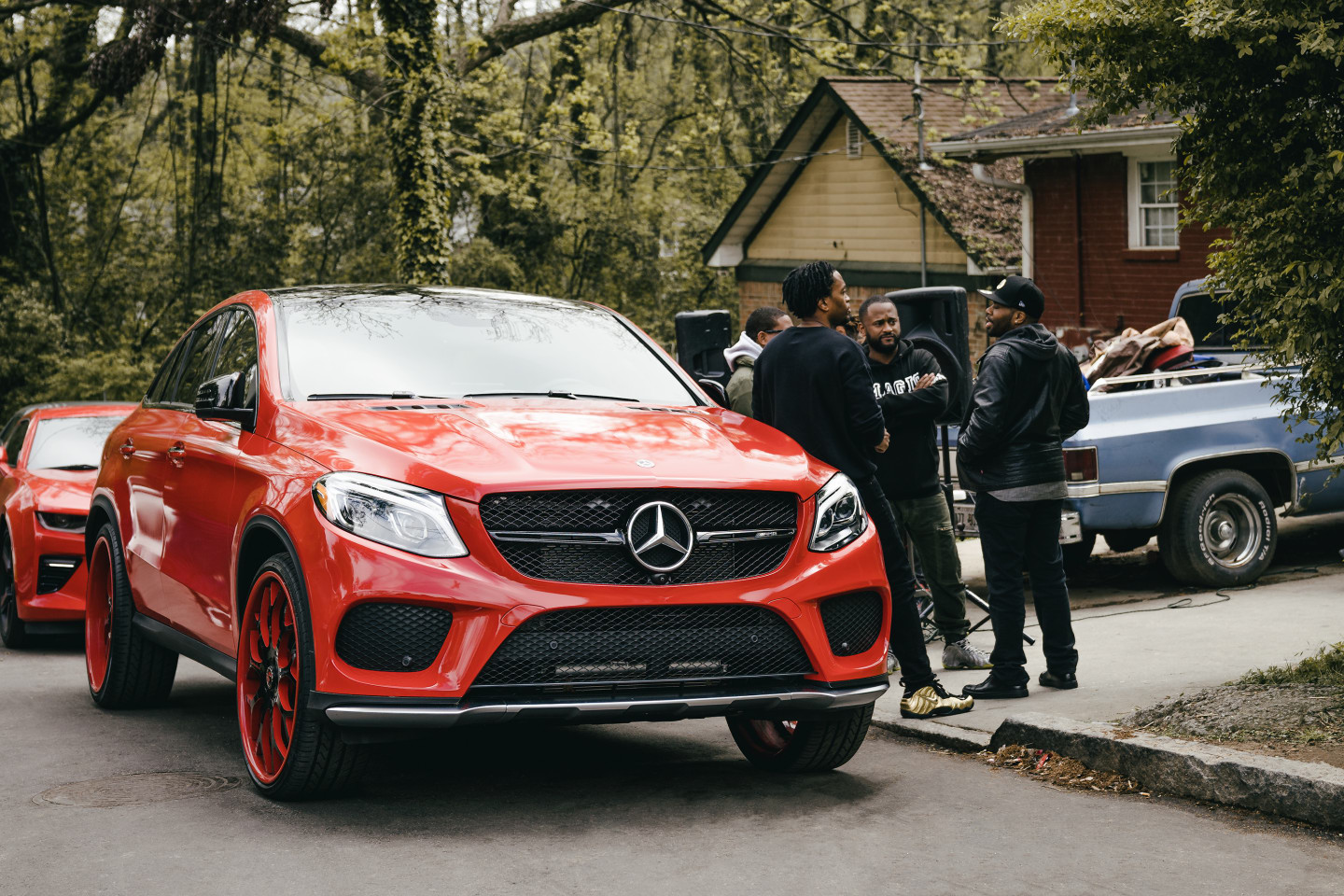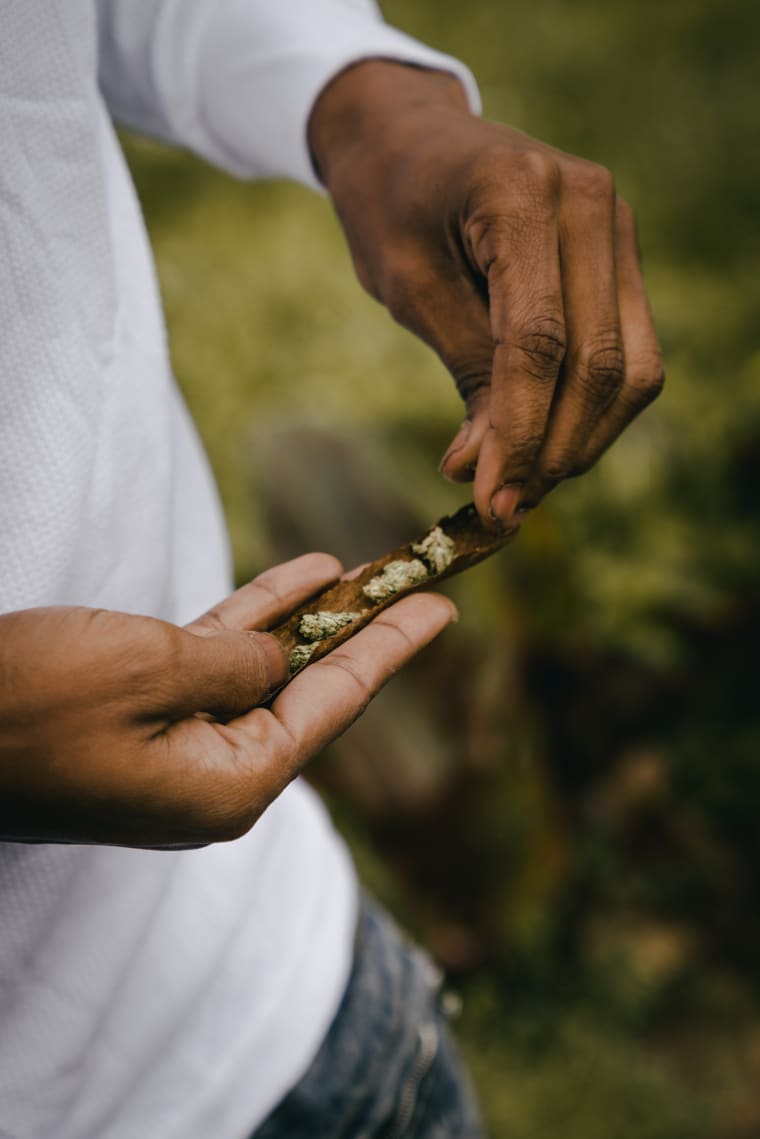 There's a lot of people listening to Edgewood and that's the first time they're really hearing you. Why do you think that is?
That shit's kind of crazy to me. I took it more serious than any of my other shit, but it's all the same Trouble. I can understand them saying, "Oh, he's a little more bougie now." I don't have to keep talking about the bussing and all that extra-ass shit. Like, that's where Trouble comes from but you already know that. I didn't have to go in that lane. I ain't extra agitated or how I was when I first came in because [back then] I was still sleeping in the trap, broke as hell, trying to find my way.
Yeah, you seem more comfortable.
When I caught my situation when I had to go sit back down, everybody was so sad and shit. The whole street was fucked up out this motherfucker even though they knew I ain't finna be gone forever. Even though everybody else was sad as fuck, I found myself being comfortable and feeling like I was exactly where I needed to be at. It really gave me time to sit back and look at everything I had going on and what I could potentially turn it into. I was like, I need to cut a lot of bullshit out, because there ain't no way I should've been trafficking hands-on at that time. You can't be one foot in, one foot out.
Who are the two women in the photograph on your pendant?
My mom and my grandmama. My mom had just had me a month before this picture. Them my heart right there, so I engraved "love of my life" on that motherfucker. They always held the kid down. My pop was one of them in-and-out niggas. He's there sometimes but then he might be gone a few weeks then pull up with a pot of crabs — just enough to hook us in and have us be cool with him, drink some beer with him. I'm 8 years old, ya hear me? That's why I be pouring up like I be pouring up: I started with this nigga early in the game.
Are they involved in your career at all today?
They know about everything. I might send them little clips and shit from shows. You know how it is with moms and their sons... Even if they know what's poppin' with you and all that, you're still they baby. We were just chopping it up this morning and I was telling her about this shit. I was like, "FADER out here in hood and all that." She was like, "You be working your ass off."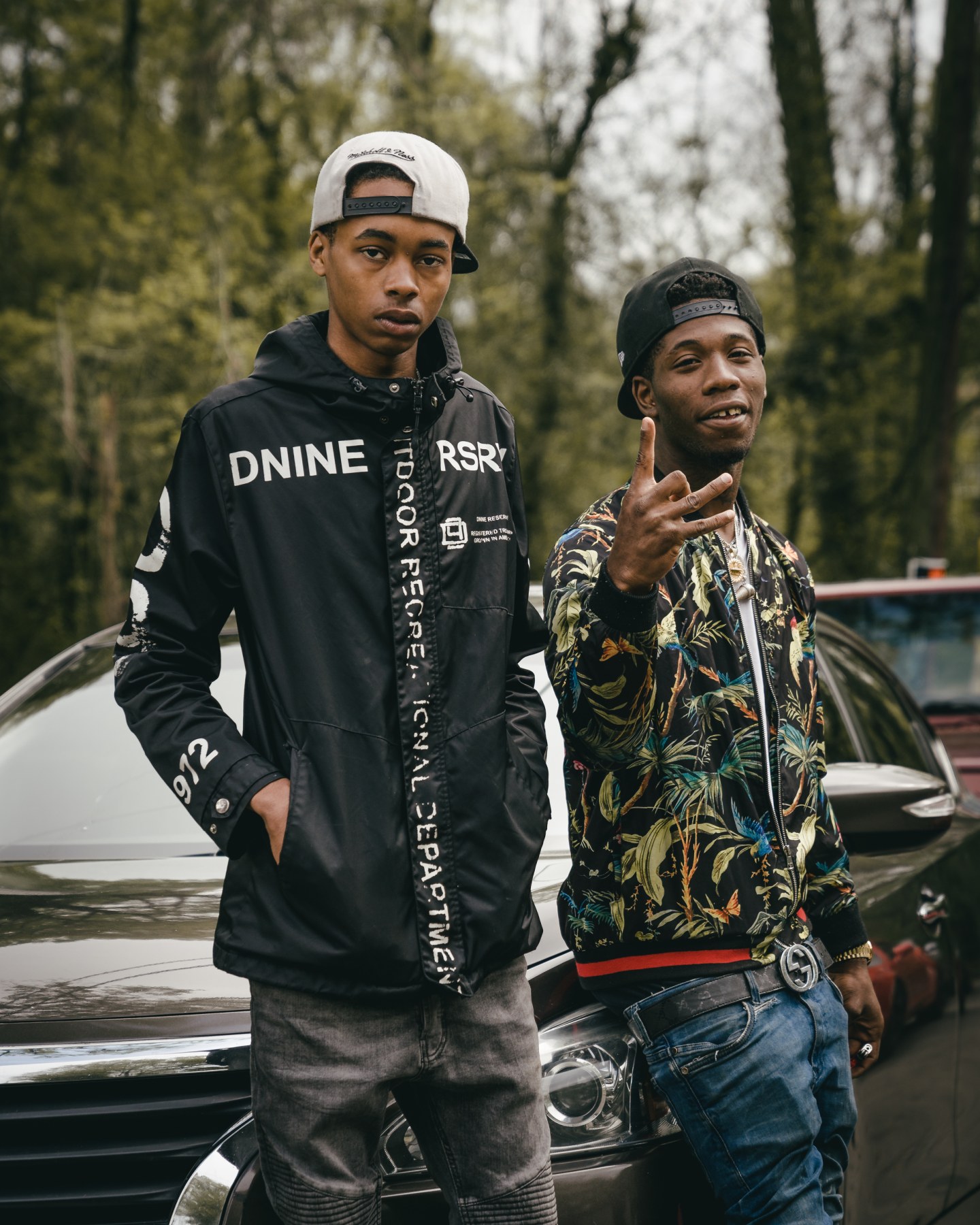 "I feel like all this shit was purposeful: me going chain gang, me getting shot, the shootouts, the wars, the fights, the brawls, the up and downs in the rap game." —Trouble
How much do you sleep?
I barely ever sleep. I'm pushing a couple of artists from hood that I got under my label, MMB Records. They've been working like a motherfucker, too. They're still young and dumb. They be wild. I'm really trying to show these niggas there's a different way. That's why I get respect from all these young niggas on the turf because I fuck with the turf for real. I don't be trying to use these niggas like no crash dummies.
A lot of these niggas be getting some type of power, motherfuckers look up to them and shit, so they know they can use them for something. They always do it for pure evil and selfish shit, as opposed to trying to pull a nigga up out of something. I just be fucking with these niggas on some other shit, trying to turn a nigga into something.
Where does that come from?
We all come from the same shit, just on different sides. At the end of the day, a lot of folks, all they need is just a little help advancing. I know you can't help the whole world in one moment, but you can take steps to try to. I always take myself back to them moments when a nigga wasn't fucking with me 'bout nothing. If a nigga gave me a chance, give me a little help, he can turn my whole mindstate and change my whole actions. That's why we have so many Ls from the hood — taking nothing but losses because a nigga ain't guiding a nigga the right way.
When you were growing up, did your mom and grandma play a lot of music?
They played all the oldies, like Anita Baker and them. That's why I know all the good soulful shit. My hoes might be getting in the car with me like, "What this is? My grandma used to be playing this. How do you know this?" Once I got with the OGs as a youngin, they had me on Tupac and he ended up being the love of my motherfucking life. I've got a frame of that nigga in my house, bro. Beside Martin Luther King, I've got a frame of that man in the house. 'Pac, DMX, Boosie, and old Cash Money B.G., Those are my main guys. They really were talking about what a nigga was going through.
On "Wuzzam, Wuzzup," you talk about doing what you had to do because your mom was struggling financially. What exactly were you doing?
I had one job in my whole life. I was about 16 at the time, bagging groceries for about four months. But within that whole time, I really made them folks so comfortable with me that after I quit, I actually ended coming back and robbing the store. I didn't have to lay nobody down. I already had the PIN codes to get in. I just went through the back and got all the money out the motherfucker.
The next morning, Ma Dukes called me like, "What the hell you done did? They got you all on camera!" Ma Dukes tell me to bring every coin back that I had gotten out that mothefucker and they ain't going to put 12 on me. I had to hit my two homies who were with me on that shit to get all they shit back and make sure they ain't spent nothing. Them folks ending up being like, "You're a good dude, you just made a fucked-up decision. We're not going to put them folks on you. We're just going to ban you from the store." So there's a certain Kroger that I'm banned from.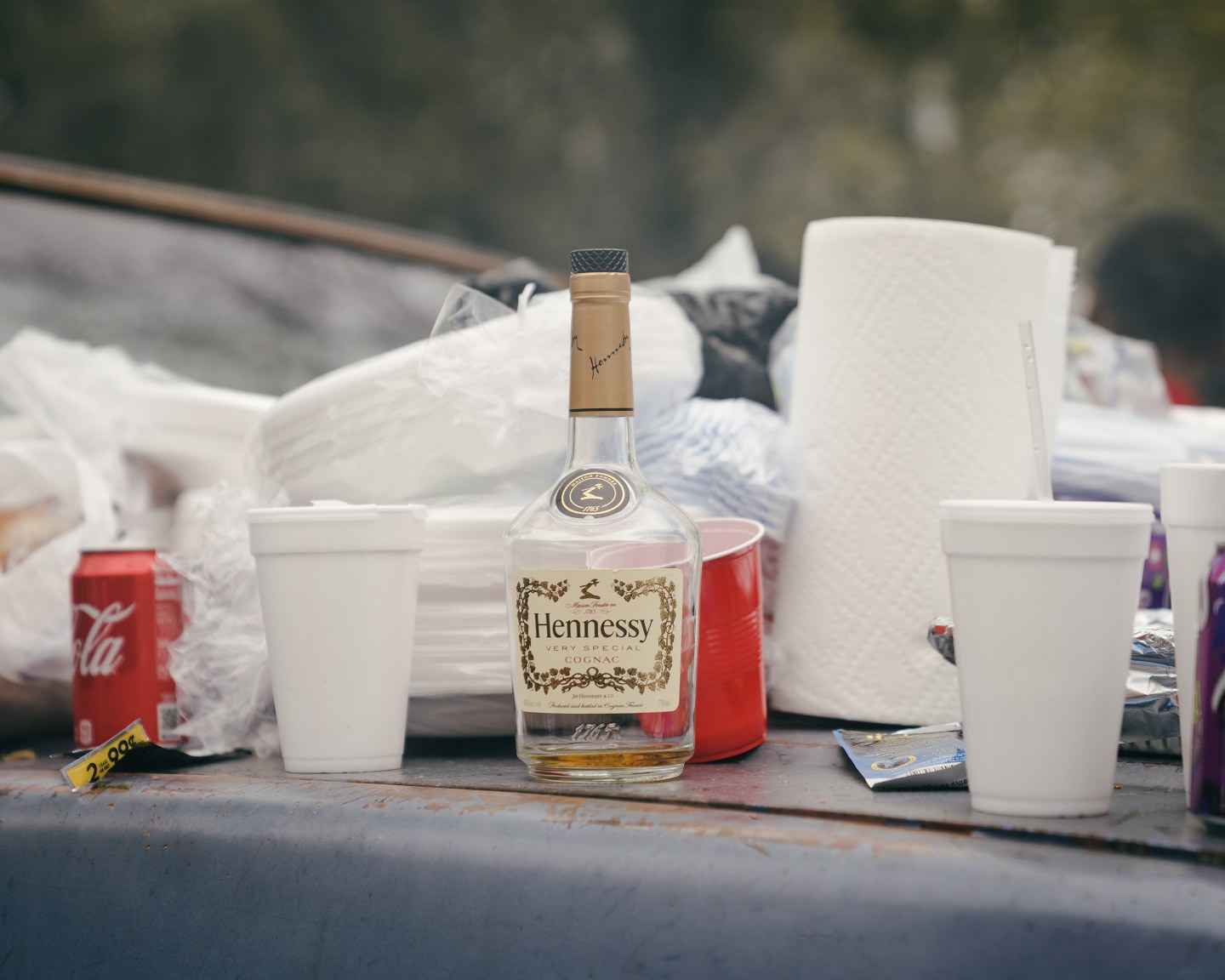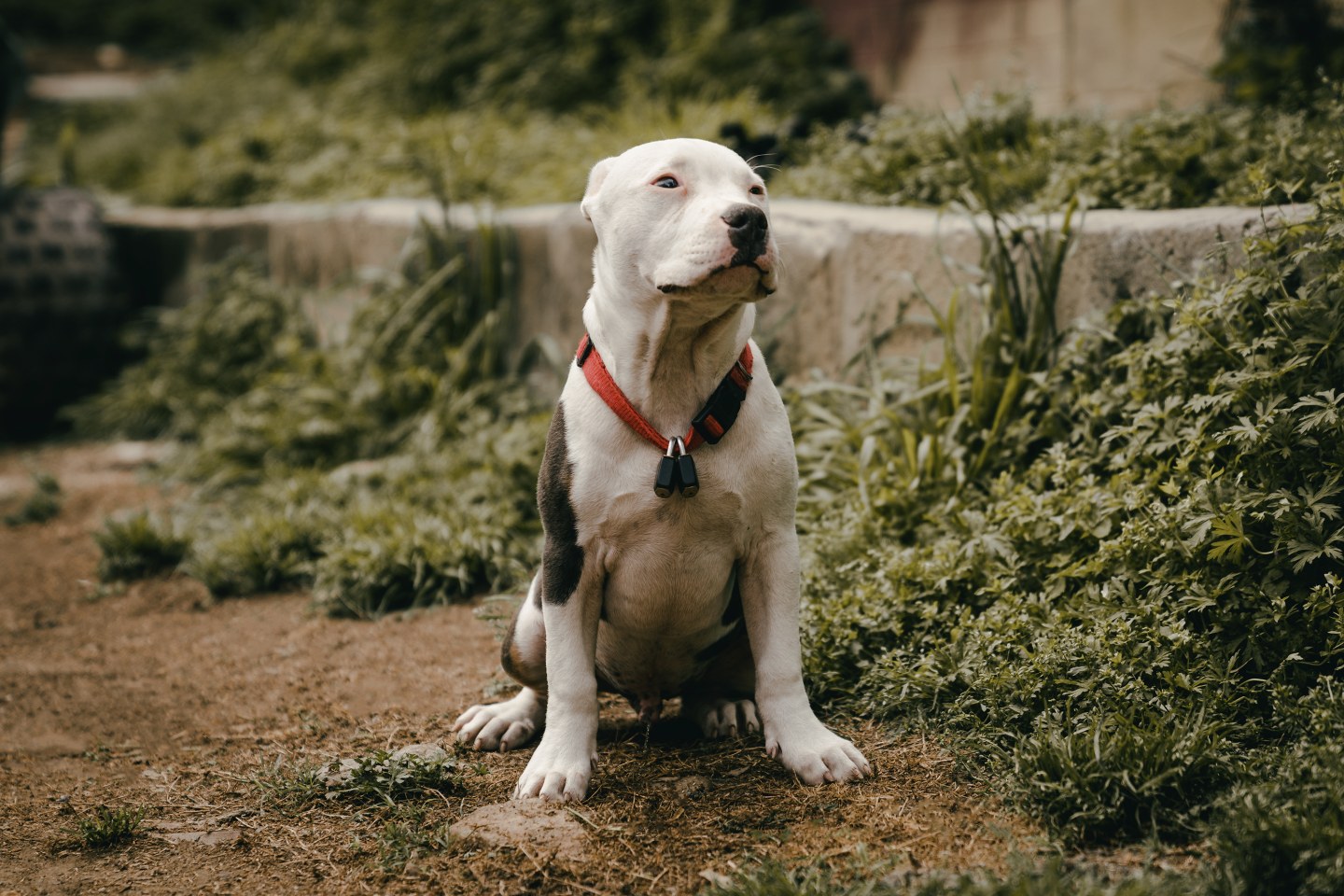 That grocery store robbery story illustrates the dichotomy that's characterized Trouble's life and music for a while. On the one hand, he's always been a smart, charming, budding star, one great album away from etching himself into the upper echelon of Atlanta rap stalwarts. On the other hand, when asked about the length of his rap sheet, he often jokes that you can just Google his government name and see for yourself.
"It wasn't nothing but anger in a nigga, so that's what a lot of times folks don't be understanding — niggas be really going through it," he says. "That's how I be looking at shit when I look back. It wasn't that a nigga was doing that extra extra shit. A nigga was just already on the edge."
Before dropping his first mixtape, December 17th, in 2011, Trouble ran with a robbing crew and assumed a leadership role. Soon, an OG from the neighborhood, named Big Bank Black, would reach out to and try and guide the teen livewire. Big Bank's Duct Tape crew wasn't exactly a rap collective as much as it was a group of black men who, without much direction, were drawn to the sense of brotherhood they found with each other.
When he was 21, Trouble was arrested and sentenced for a robbery gone wrong. (On the tone-setting Edgewood interlude "It's In Your Hands," Big Bank recites the same prayer he delivered for Trouble before the robbery went bad.) There were several other career start-stops, too, and yet he managed to crank out almost 10 mixtapes and establish a modest but strong following in the Southeast and other pockets of the U.S. By all accounts, 2017 was going smoother than most years for Trouble. And then he got hit with a handful of drug charges, including possession of a controlled substance with intent to distribute. When he was released 55 days later, in January, something had changed.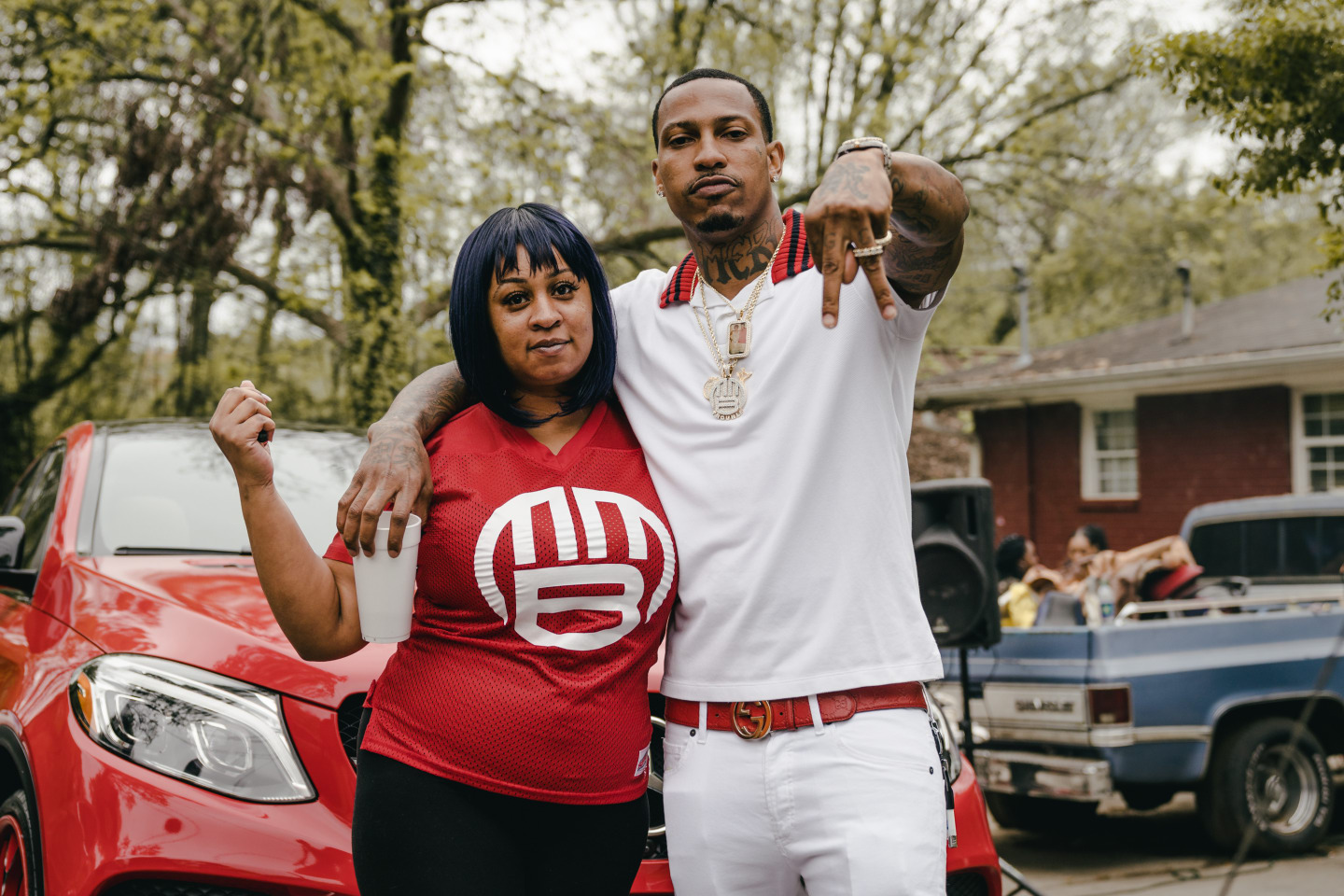 "I know what it feels like to be in these certain positions that these folks be in. I just be trying to uplift everybody." —Trouble
Do you feel like you're getting better as a lyricist and songwriter?
I ain't trying to be the best lyricist in the game type shit. I feel like that ain't never been my thing. All the niggas I grew up on, they were telling life stories. It don't be my thing to be like, "Oh, I'm finna outrap all these niggas." That's why I don't even be doing that freestyle shit. On some real shit, these niggas be going up there doing all that feel like they gotta keep up. My boy G Herbo just killed one freestyle beat, [Three 6 Mafia's "Who Run It"]. Now, here come 30 more rappers doing the same beat. Be yourself, dog. I don't be on that one. Kudos to the next man, and if they're hard at it, they're hard at it. That ain't my thing.
Why do you think you and Mike Will clicked so well musically?
That's been my boy. Them niggas would be in the studio, but at that point in time, I really was like, "Fuck the rapper game shit. Fuck that shit." I blocked that nigga ass one time like, "Stop calling my phone, bruh." The nigga always stayed on me, but at the same time they went to where they went with it — to the top of the game.
He was real determined in making me believe. He started playing some beats and I was like, man, let's get it. We did about five songs till about five in the morning. He was like, "Let's put a tape together, bro. Let's make it happen. The folks at the label they're already checking on you and everything. They're asking. So when it comes for that we can make that happen too." I said I ain't in no rush for that one unless it's the right situation. I done turned so many deals down. I ain't no thirsty ass nigga. I'm hungry as fuck but I ain't greedy, I ain't thirsty. So I just stood patient. We started loading that bitch up, and it came together.
Were you always this patient growing up?
My patience is fucked the fuck up. I'm still working on that. You just gotta trust in the big God motives. You've got to give him a little time to get around to you. I just started looking at it like that. I'm going to be at ease, bro. And this shit is going to start coming together versus me just trying to force at it.
Especially when there's so much more to live for. Do you have any children?
My first son's on the way. He's going to be here late May or early June.
Where were you when you found out?
She ended up calling, and I'm actually at my trap on Candler Road. Me and the bros, we working. She was like, "I've got something serious I need to talk to you about. Can I pull up?" I'm like, "Shit, I'm at the spot." She crying like a motherfucker. I'm like, "What's going on?" She ended up breaking it down to me. After that I was like, "Shit, I'm all the way with it." Like, I don't believe in abortion. At the end of the day, she's going to choose what she wants to choose. Shawty just ended up being like, shit, she's going to rock with it.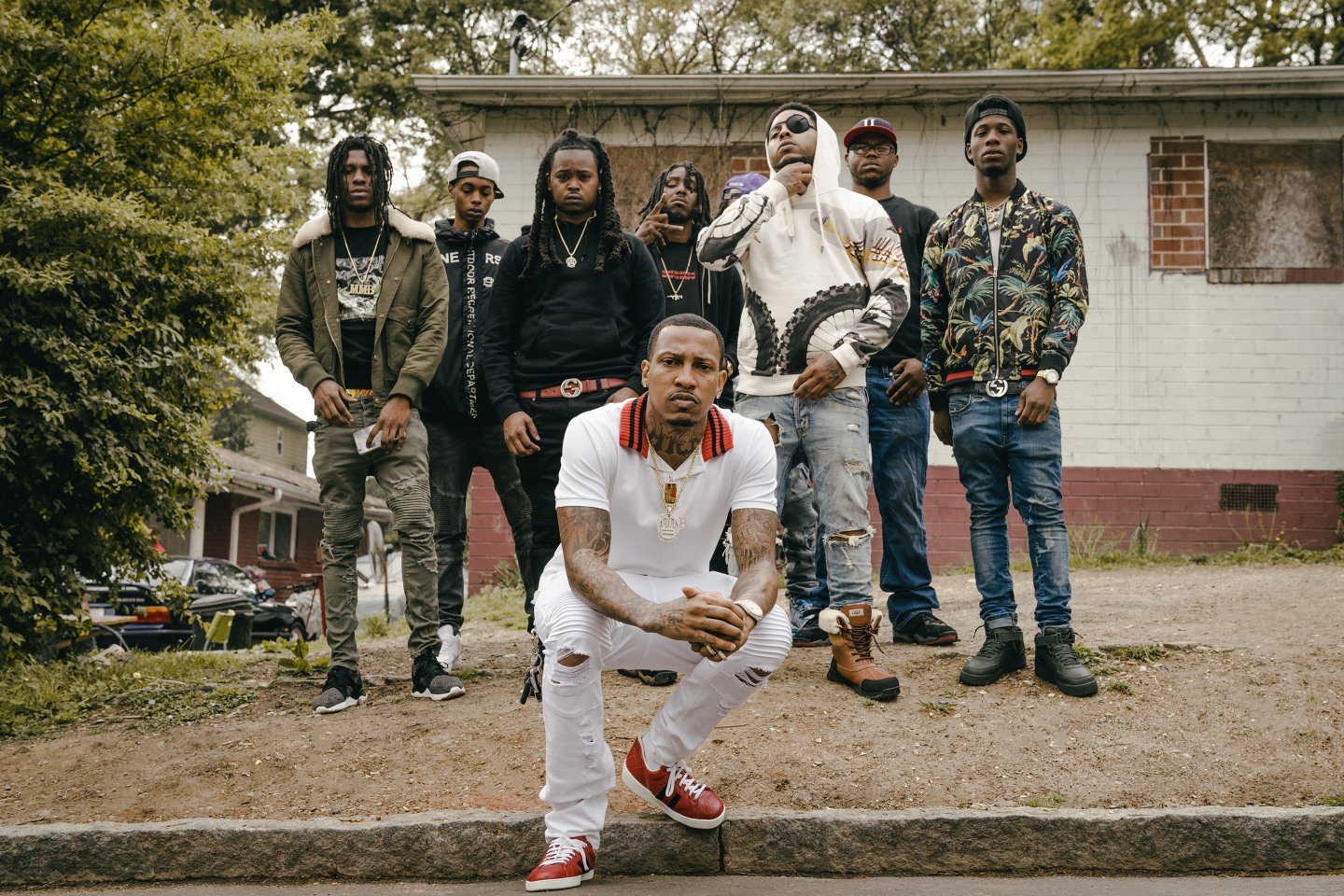 "I know you can't help the whole world in one moment, but you can take steps to try to." —Trouble
You seem like you're ready to be a dad.
All the homies say that shit. I get better and better with time. At the end of the day, I just ain't no savage-ass nigga. I come from this shit, so I know what it feels like to be in these certain positions that these folks be in. I just be trying to uplift everybody. I know a lot of times when I was adrift, that's all I needed, something to give a little nigga hope about something. It's kinda crazy as well, being that a nigga just turned 30. Niggas calling me "OG" and shit.
How do you feel like turning 30 has changed you?
I don't know — everyday changes me. The big 30, it wasn't like I expected it to be. I wake up every morning and pray to the big God, and thank him every day for waking up and having another chance at it. I just try and learn something new every day, bro.
At the same time, I pay attention to it and know that I can't be doing the same thing I was doing when I was 20. If it's a confrontation, the 20-year-old me would've gone across a nigga top with a bottle, whipping the whole club up. Everybody knowing, "Trouble done tore the whole club up again." And 30-year-old me be like, "This shit bool. You don't even gotta go there."
Now that you're hitting at the right time, do you feel an extra responsibility to yourself and your people not to fuck it up?
Yeah. But at the same time, I ain't never turned down no responsibility. I like it because it makes me go harder. That's just me, to be here for my family. When our parents raised us up, it was their duty to hold us down 'bout shit. As they growing older and we keep getting grown, they get into a position where they can't do the same thing that they was doing. Positions supposed to change, and then you hold them folks down 'bout shit in any manner that you can. Everybody can't do the same thing, and everything takes time.
When you think about how long it took for you to progress in music, is it safe to say there was a lot of you getting in the way of yourself?
It was just timing. I've always been me. Nigga just had to go through it. Maybe it was a test from the big God. Like, "I need to see you through some trials and see if you're going to stand tall, make sure you're ready for this shit." I be appreciating that shit, that's why I live with no regrets. I feel like all this shit was purposeful: me going chain gang, me getting shot, the shootouts, the wars, the fights, the brawls, the up and downs in the rap game to getting blackballed to going crazy to having them smash songs in the hood to not having nothing at all — all that shit was part of it.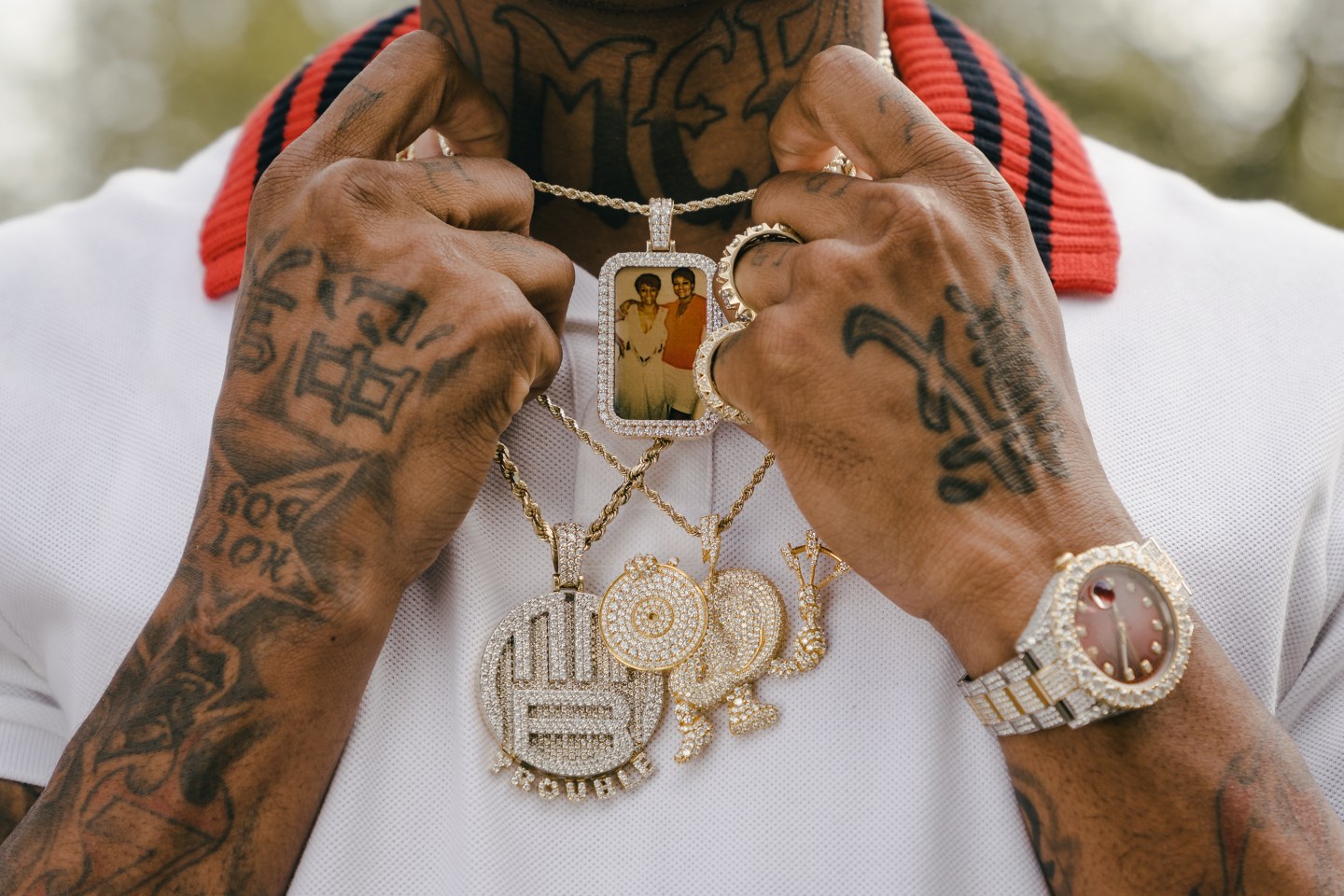 "They want to hear, 'Pull up at ya mama's house shoot it up a thousand times' from a nigga who wasn't doing not no shooting." —Trouble
It's getting later into the evening, and the crowd has swelled to something resembling an old-school pool party video. Soon, Da Hole will be officially at capacity, with Cee Money having to pause the music to call out the make and model of vehicles blocking other drivers in. For now, Trouble is fixated on a storage container being backed in on a truck. Inside, four flat-screen TVs equipped with Xboxes and PlayStation 4s are mounted on a wall across from couches. Trouble summons Da Hole's children to his arcade on wheels. He himself doesn't play video games or watch much TV; the entertainment is all for the kids, he says.
Roughly two miles away, 45,000 people are packed into the billion-dollar Mercedes-Benz Stadium, where the city's Major League Soccer team is the new toast of the town. It's all been part of massive growth in Atlanta, which with it brings Super Bowls, college football playoff games... and gentrification and displacement. The very community where the block party is taking place has a future that's uncertain. The same goes for the neighborhood Trouble grew up in. Developers recently broke ground on a new, multi-million dollar development for Edgewood, one the five neighborhoods in the metro area gentrifying the fastest.
"This gon' always be me. I'm a project nigga, bruh. I like to be in the brick," he says. "At the same time it's good for the hood, a nigga coming up. Kids be coming up to a nigga like, 'OK, I'm going to make it happen like you did.' That shit feels so good."

"Once you get to a different level, look back. Pay attention to what you just came from and see who down there at that point, and holler at them folks." —Trouble
What was one of the most memorable moments of recording Edgewood?
Probably the deepest song that I recorded on that motherfucker was "Hurt Real Bad." I remember being in there with Dang Cuzzo, that's my personal producer. I really was crying tears in there doing that song. I'm in that motherfucker with my shirt off, I'm off the cognac. And as soon as he played the beat, that shit just hit me off gate, I just went on in the booth. I locked in that bitch, put this shit in drive, and for real couldn't even stop.
Do you feel like it's gotten easier to express that more vulnerable side of yourself?
Nah, it's always been like that with me. I don't give a fuck — it is what it is. I'm going to tell folk whatever I've been going through, bruh. That ain't hard for me at all. I talk about my life. Respect me for how I'm coming, and if you don't, then that's on you. At the end of the day, I came straight raw.
You're not selling street life, you live it. Do you feel like this new wave of artists talking about life in the streets misconstrues your message a bit?
I think at the end of the day, when folks do they research on me they know what's real. For a motherfucker who will never be on this side of shit, they'll be like, "That's too deep." They get addicted to nothing but the fake-ass busting, not knowing that these guys ain't even doing that life. I don't cry 'bout this shit. I ain't going to talk about it all day or be on Instagram dissing all these niggas. If it's real smoke, I'ma just bring a nigga the smoke.
I've heard Andre 3000 is a big fan.
That's one of my craziest experiences in life. We at Walmart, and that man walked up to me like, "Trouble!" I was like, "Boy, what the fuck?! Boy, how you even know me?" He was telling me how he was a fan of me. I was like, "Man, stop playing with me! Bruh, you 3000!" He was like, "Nah forreal!" Got to calling shit out and shit. I was like, "This nigga fucking with a nigga for real!" Told me to lock his number in and shit. That shit's one of the hardest shits I done did besides linking up with my boy Boosie. That boy Boosie embraced me when we first linked. He has always been like an OG to me. He guided a nigga. That's my idol.
What makes Boosie your idol?
He always just kept that shit so raw. He wasn't selling himself. He always spoke from the heart. My boy wasn't trying to be the most lyrical nigga. He was telling them life stories, and a nigga just related so bad. He ain't talking about the streets where you win all the time. Boy telling you how that shit might go when it's sour, too. I was like, Boy, hell nah, I'm finna be on the same route, the leader of this shit, guide this shit, you feel me? I don't want to make the biggest dance song. Then everybody going to be just doing anything for the money. Show a nigga, Nah, you can bank tall out this motherfucker and still remain true, too.
I feel like you're representing a population of historically black communities overlooked in areas of the city, like where you grew up, [in Edgewood].
It's that baby Hollywood shit. That's why I tell all the homies, "This shit Georgia. This shit ain't even Atlanta anymore." All the out-of-town motherfuckers, all the extra-ass shit, the wrong message getting put out. Nobody speaking for the real A. They just want the biggest amount of money. Don't nobody want to tell the story. That shit be some bullshit to me, bro.
At the same time, I'm not going to follow the crowd. Like somebody's got to hold this down, bruh. Who the fuck gon do it?! And the nigga who do be the slowest one to get in the game. Like your boy [Peewee] Longway. Longway speak that real Atlanta trap shit, talking about Atlanta. They ain't letting him in — not the real way. They want to hear, "Pull up at ya mama's house shoot it up a thousand times" from a nigga who wasn't doing not no shooting, hadn't been in no war. It sounds good on a record and people done adapted to it so bad they be like, "This shit's what's going on!" Hell nah, nigga!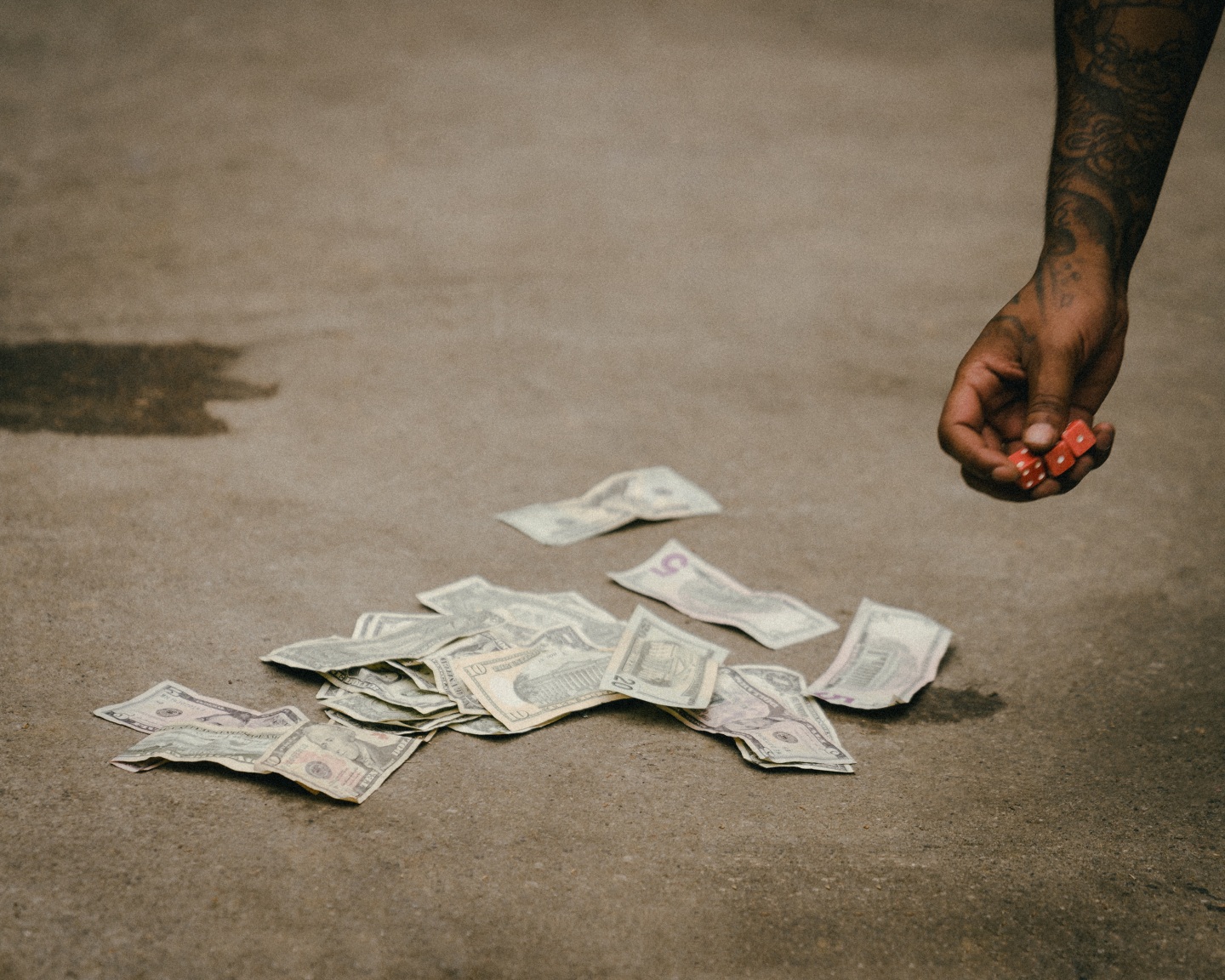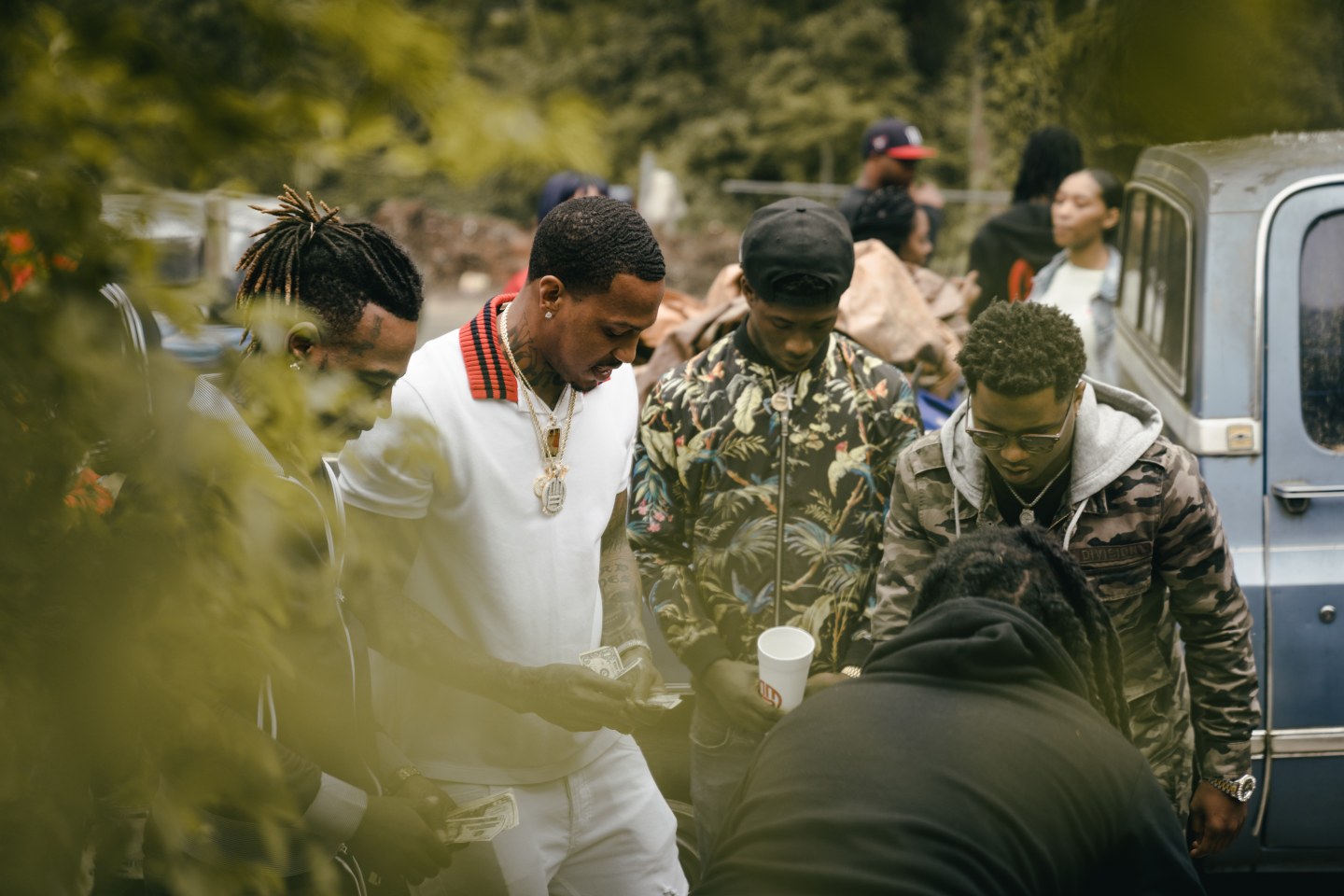 On "Might Not," you mention how labels have approached you before but the "juug wasn't sounding right." What was it about those early offers that didn't sit well?
A lot of the meetings didn't feel right. Some of those people, I just didn't feel their vibe. A lot of times the paper wasn't going right. They were going to give you a goddamn million or so on the front end, but the paperwork was so fucked up it was like you ain't getting no more money basically. All your show shit, they want to be eating that shit up, 80 percent-ass shit. Fuck nah! I'm doing $10K a show myself. I might as well just keep grinding shit out.
So what was different about the Ear Drummer/Interscope deal?
The relationship right, and the money was all the way right. Couldn't beat that. And if Mike my boy, I got a personal nigga in this motherfucker. They handed me what I wanted. And they were bool as fuck. Everybody bool, I get to come up with the terms, paperwork all the way right? Man, let's get it.
Do you think this will provide the chance for you to develop as an artist and businessman?
It should, as long as everybody do they job.
And as far as developing the talent you want to bring up with MMB…
It goes back to what I was saying. You've got to go all the way back and reach out in some type of way. Once you get to a different level, look back. Pay attention to what you just came from and see who down there at that point, and holler at them folks. That's why I fuck with all these youngins all around the street. They was out here thuggin' — they weren't rapping at all. It's kind of like me looking at myself when I was a young nigga. I wasn't rapping. OG came for me, seeing that I was out here for real for real in the streets and wanted to pull me up. Let me do that now, and maybe this shit will turn up for these niggas.
What's the biggest thing you hope people learn from your story?
It could be your life. To see where I'm at with it and to look to where I came from they're going to get hope. It's going to inspire these folks. Like, hell yeah, I can turn this shit up. Every show I go to a nigga like, "Dog, I know I can do this shit how you just did it." I come from where they come from with it, and I just never forgot.