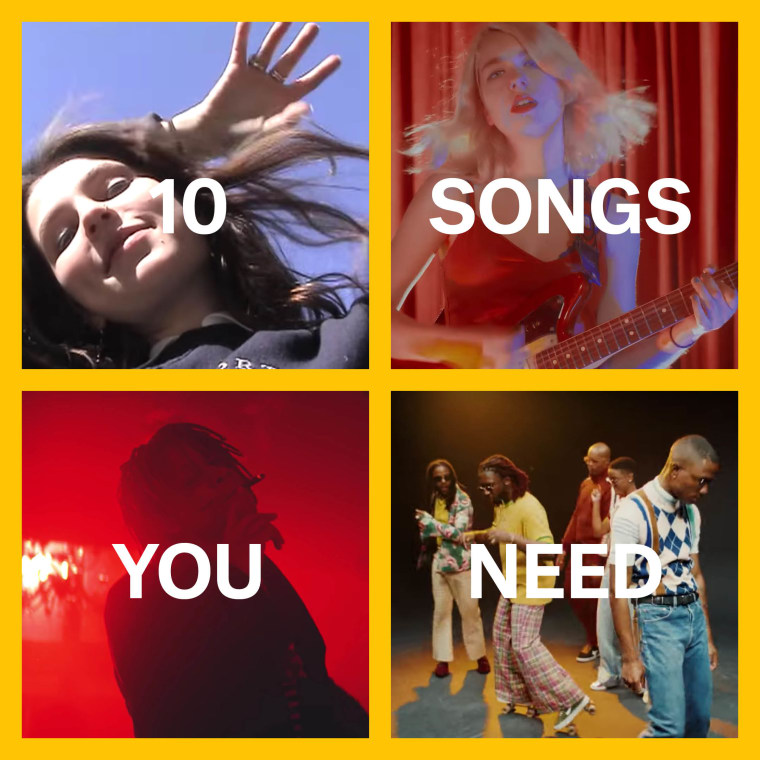 Each week The FADER staff rounds up the songs we can't stop playing. Here they are, in no particular order.

Subscribe to Songs You Need In Your Life on Apple Music and Spotify

Snail Mail, "Heat Wave"
Everything Snail Mail releases hits us straight in the gut in the best way possible. Her latest, "Heat Wave," is a dizzying and potent unpacking of summertime heartbreak.
Oneohtrix Point Never, "Black Snow"
Magnified exhalations. digitized vocals, and jagged, sparse instrumentation come together on OPN's "Black Snow." The result is a strange, disquieting masterpiece. And the video rules, too.
The Internet, "Roll (Burbank Funk)"
The Internet is back with "Roll (Burbank Funk)," a smooth, groove-filled track with shuffling percussion, layered vocals, and all the encouragement you need to move.
Janelle Monáe ft. Zoë Kravitz, "Screwed"
If the world is truly, really ending, Janelle Monáe and Zoë Kravitz make The End sound worth sticking around for. "Screwed" relishes in that terrifying possibility, proving that maybe dancing through the apocalypse is better than crying about it.
Diplo ft. Trippie Redd, "Wish"
Diplo and Trippie Redd have mastered the craft of making head-bopping, emo music on "Wish"; "I can't feel my face," 18-year-old Trippie repeatedly shouts, sounding both agonized and larger than life.
Empress Of, "Trust Me Baby"
I can't wait until it's summer so I can properly sink myself into Empress Of's "Trust Me Baby," a bilingual slow burn with warm, sultry vocals and rippling synths. Perfect for sweltering N.Y.C. nights!
Clairo, "4EVER"
Clairo's bedroom music escapes into the wild on "4EVER," the video for which finds her mixing lonely, diaristic lyrics with cute footage of her friends. The resulting pop song is more polished than usual, but just as catchy and sweet.
Hatchie, "Sleep"
Inject a bit of Hatchie's cavernous-feeling millennium pop into your veins and it could probably power you through an entire night; get a taste of "Sleep," for example, and you probably won't be getting any.