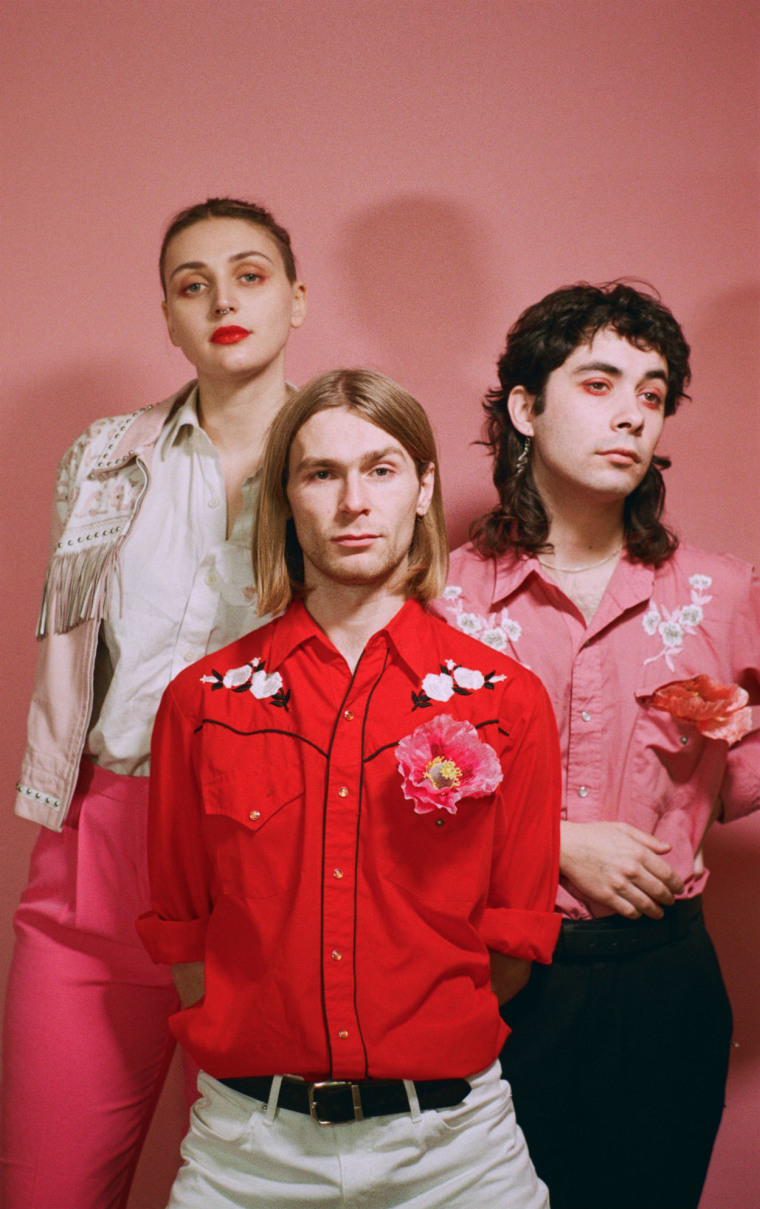 Ex-Vöid is the new band from Alanna McArdle and Owen Williams, former members of the now defunct pop-punk group Joanna Gruesome. Like their former band, McArdle and Williams have continued to mix sugary sweet harmonies with furious blasts of noise in their new project.
The first Ex-Vöid track to be released into the world is "Boyfriend," premiering below via The FADER. The song is a short but bittersweet lament of a failing realtionship which begins with the line "I've been working all day in a job I hate, when I get home you don't pick up the phone." If that is relatable then a) sorry and b) hit play immediately.
The group, which also includes bassist and drummer Laurie Foster and Kester Davies, will release a 3-track EP via Don Giovanni Records on May 11. After that Ex-Vöid will tour the U.K. with Waxahatchee. Read on for a (possibly tongue-in-cheek) Q+A with McArdle and Williams about their new band.
Can you talk about what led up to the formation of Ex-Vöid?
Williams: "After we went our separate ways following Lan leaving Joanna Gruesome, I had mainly been spending time generating revenue in The Snivellers (a wretched and pathetic group I currently play in) while Lan was carving out a living selling astrological speculations to various lifestyle magazines. We then happened to start attending the same contemporary dance class, and we started talking about making music together again."
McArdle: "Owen and I already had some songs written separately we wanted to use. We then started coming up with power pop tunes in the breaks in-between dance sessions and luckily, there happened to be three other musicians who were also attending the class. So we recruited them for the band and named it "Ex-Vöid". The name influenced partly by The Raincoats song 'The Void,' Black Sabbath's 'Into The Void,' and the punk band Void.
What is the song "Boyfriend" about?
Williams: "This was a song I wrote about the psychic pain of rejection within a relationship, slowly learning that someone finds you deeply intolerable and lapsing into self denial, claiming you 'don't even want a boyfriend anyway'. Of course this isn't about me! I'm simply imagining what being rejected might feel like. It's kind of a companion song to one I wrote called 'My Baby is a Communist,' which has been vetoed from release by the group.
Astrology is a big deal to Ex-Vöid: What's it like being in a band made up of a cancer, gemini, and aquarius?
McArdle: "It is an awful nightmare which I could never have predicted. There's also a Pisces and a Leo."
Williams: "The idea was that mixing such a volatile combination of signs would give the band some needed excitement and drama, but it's resulted in complex psychological warfare. Thankfully, Mercury is back out of retrograde now, so we're actually getting on really well at the moment."
Ex-Vöid's first EP is available to pre-order via Don Giovanni now