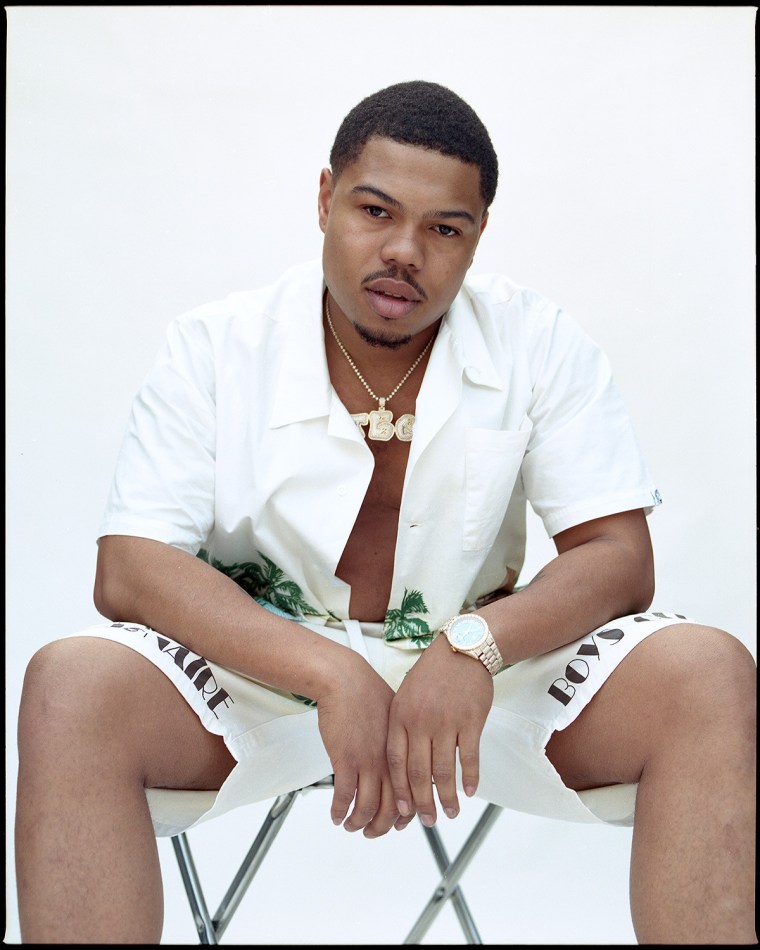 Taylor Bennett, Chance The Rapper's younger brother, revealed the title of his upcoming project in a new interview with Highsnobiety. It will be called Be Yourself, and will lyrically touch on themes about his sexuality, he says. Bennet came out as bisexual in January 2017 through a series of tweets that read: "Growing up I've always felt indifferent about my sexuality & being attracted 2 one sex & today I would like to openly come out to my fans. I do recognize myself as a bisexual male & do & have always openly supported the gay community & will keep doing so in 2017. #ThankYou"
"I always say that [coming out] was easier for me, because I'm a rapper and I have fans," Bennett is quoted saying in the interview, reflecting on his coming out. "I'm doing it for that kid that sits in the classroom, the one that has nobody to talk to and has no friends – that's who it's hard for. That's why I did it, so all those kids can have someone to look into."
The younger Bennett also talks about becoming the new face of clothing company Billionaire Boys Club, which he says is cool because it supports smaller, local streetwear artists and brands. "I have a lot of respect for BBC, because something that's a big deal in the African-American community is that we don't really support our local streetwear and art, " he says. "So BBC was the first thing that was expensive, but you weren't buying into a class or a race outside of your own: you were buying into a lifestyle."