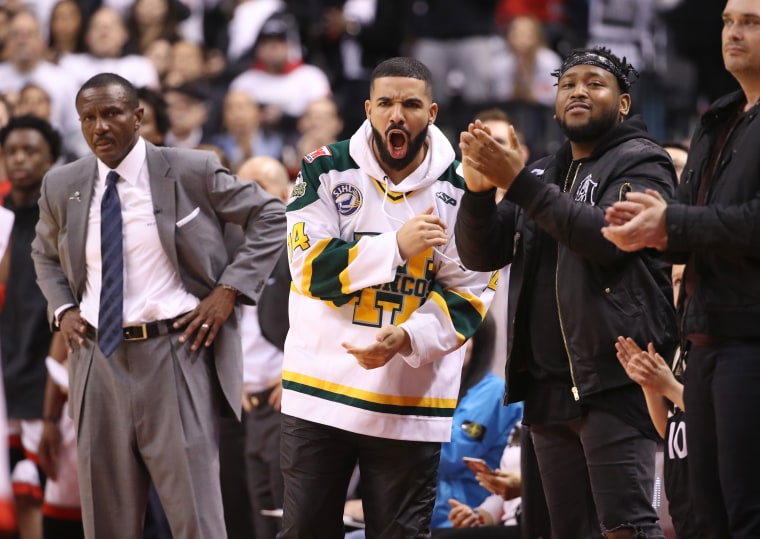 Drake has received a warning from The NBA for the "use of bad language," ESPN reports. The disciplinary action stems from an exchange between Drake and Cleveland Cavaliers' Kendrick Perkins on Wednesday night during Game 1 of the playoff series between the Toronto Raptors and the Cavs.
The pair were seen on camera talking in a heated fashion at both half-time and the end of the playoff game. Speaking to ESPN, Perkins said he was keen to move past the incident. "At the end of the day, it isn't about Perk versus Drake; that doesn't even sound right. It's the Cleveland Cavaliers versus the Toronto Raptors. Besides, what could he possibly do to me? I mean, really. If he leaves me alone, I'll leave him alone, and that's all there is."
Drake will learn today! RT @RoFlo: Kendrick is from Beaumont I believe.
Drake should tread lightly.#cavs #raptors pic.twitter.com/XdM963U01k

— #RiskItAllRecords (@GhostFaceSigma) May 2, 2018
The FADER has reached out to Drake's representatives for comment. Drake's new album, Scorpion, is due out in June.