This is what the last night at Silent Barn looked like
At the closing celebration for the beloved Bushwick DIY space, friends and family let their truest selves shine.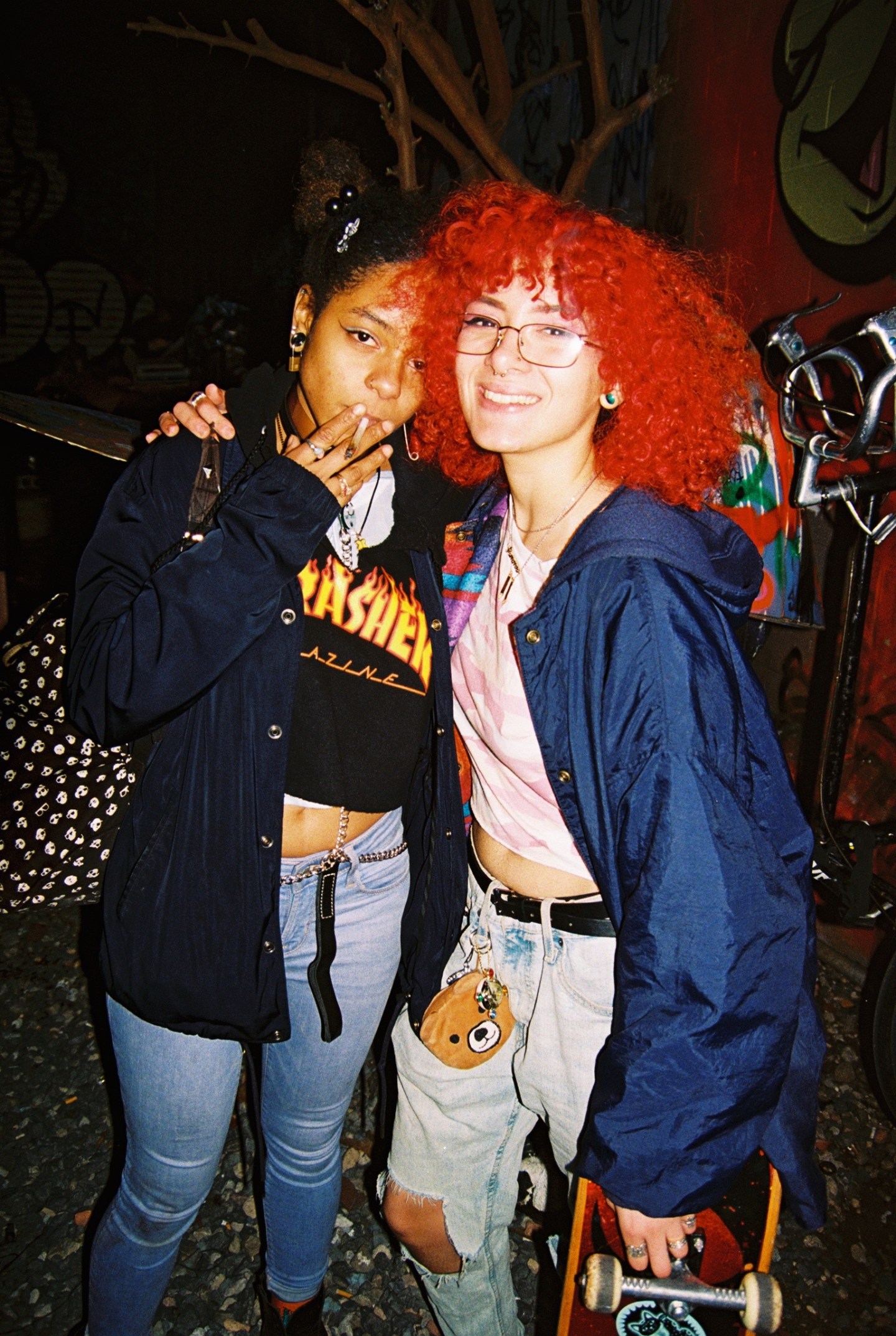 Last Sunday night, the DIY music venue and creative haven Silent Barn held a "Last Rites" celebration, as the beloved space is closing its doors for the foreseeable future.
In addition to being an actual shared living space, the Bushwick haunt simultaneously functioned as an event space that consistently put independent artists first. It has also been a home for arts non-profit Educated Little Monsters, which per Silent Barn, is "a grassroots program that provides artistic outlets for youth of color and has met regularly in our space since 2014," and is now raising funds for a new event space.
At Sunday's friends and family gathering, those in attendance were a testament to the Barn's inclusive, arts-focused philosophy. Every look felt like it was worn from the heart, an IRL expression of each person's truest self. There was clothes with urgent social messages on them, brightly dyed 'dos, hella prints, and chokers in all shapes, colors, and sizes. Comfort — both literal and symbolic — was prioritized across the board.
See our favorite looks from "Last Rites" below, and check out Silent Barn's website to learn about the best ways to support their mission moving forward.