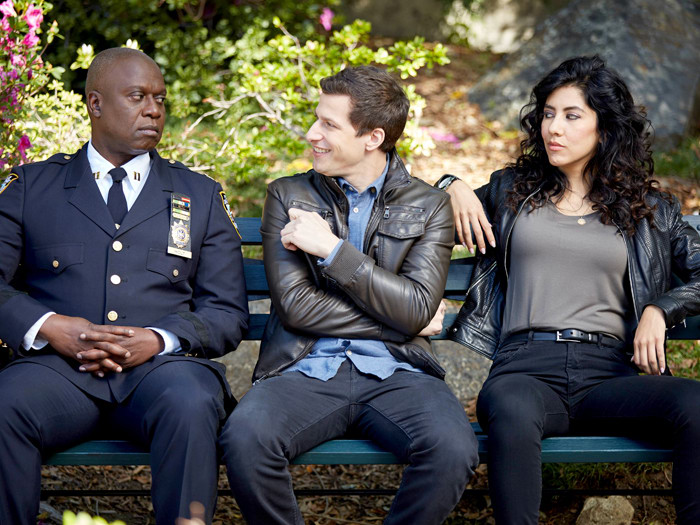 Fans of Brooklyn Nine-Nine can rest easy tonight: the show has just been picked up by NBC after being cancelled by FOX on Thursday, Variety reports. It'll settle into the channel's storied comedy lineup next year for a 13-episode sixth season. The show's producer Universal Television had been in talks with Hulu for a revival, which eventually fell through.
"Ever since we sold this show to Fox I've regretted letting it get away, and it's high time it came back to its rightful home," said Robert Greenblatt, NBC chairman. "We're all thrilled that one of the smartest, funniest, and best cast comedies in a long time will take its place in our comedy line-up."
Andy Samberg took to Twitter to confirm the news on The Lonely Island's account, saying "thank you to everyone for the crazy outpouring of support. It means the world to us. It wouldn't have happened without you."