Cautious Clay Isn't Looking For a Lane
The rising singer-songwriter has his own vision, and he's just trying to see where it will take him.
"I was just not a cool kid, deadass," singer-songwriter Cautious Clay says of his childhood, in a hushed voice. The 25-year-old, née Joshua Karpeh, grew up in middle class Cleveland with a single mom who encouraged him to try whatever piqued his interest. Three years of middle school at a Jewish Montessori supported a curiosity-driven lifestyle and sparked an early fascination with architecture. "I was really into building shit, like blocks, until I was past the point where it was cool. It was weird," Clay explains as he pokes at a breakfast sandwich at a coffee shop near his apartment in Brooklyn.
From playing the flute and saxophone, to wanting to be an architect, to skating and becoming a pole vaulter, it's not hard to imagine an unorthodox, yet shy spirit being an easy target. "I was very open to trying things. Especially in a place like Cleveland, where if you're a person of color, it's like, Oh you can't do that," he says. "The black people at my school would make fun of me almost as much as the white kids. I [was] just trying to live my life." A quiet, outcast type to whom music came naturally, Clay learned early on that he was bound to do things his own way.
Efforts to do his own thing are at the foundation of Cautious Clay's soulful, melodic, and vibrant tunes. His debut EP, Blood Type, is a collection of of songs that easily stick, and that you might wake up to in the morning playing faintly in your head. His growing fanbase is particularly latched onto the single, "Cold War," a stirring, saxophone-laced number with echoing vocals and an oozy, bouncing synth beat, while the more acoustic "Stolen Moments" has earned the ears of pop critics.
His new EP, Resonance, titled to signify both warm, colorful audio and "the ability to evoke or suggest images, memories or emotions," is made up of three songs and comes out at the end of May. "French Riviera" is a transporting reflection on intentions of fame, and identity as commodity. I wanna be a cult classic, Black boys wrapped in plastic, he sings confidently in the first verse, with acute self-awareness. "Call Me," an airy, melodic tune that's also about the complications of fame is oddly comforting. "Smoke" is a happier, soul-pop-jazz fusion tinged with folky strings, and a song that Clay says references the mid-'90s punk band Sublime. "The production is a little bit more clean. It's more positive than Blood Type, which is snarky," he says of Resonance.
Clay grew up listening to Miles Davis, John Coltrane, and Marvin Gaye at home, and recalls albums by Creed, R. Kelly, and Lil Bow Wow playing crucial roles in the development of his own musical taste. "I [also] really loved Pharrell a lot. Pharrell was a huge influence on me," he says remembering the song that inspired him to start playing the flute at age seven: N.O.R.E.'s "Nothin'." Clay credits private lessons with Greg Pattillo, a now Youtube-famous musician known for the "beatbox flute," for challenging him to go outside the box and trust his creative inclinations. "All the other flute people were boring. They were just [trying to] do this thing the right way," he says of his peers growing up.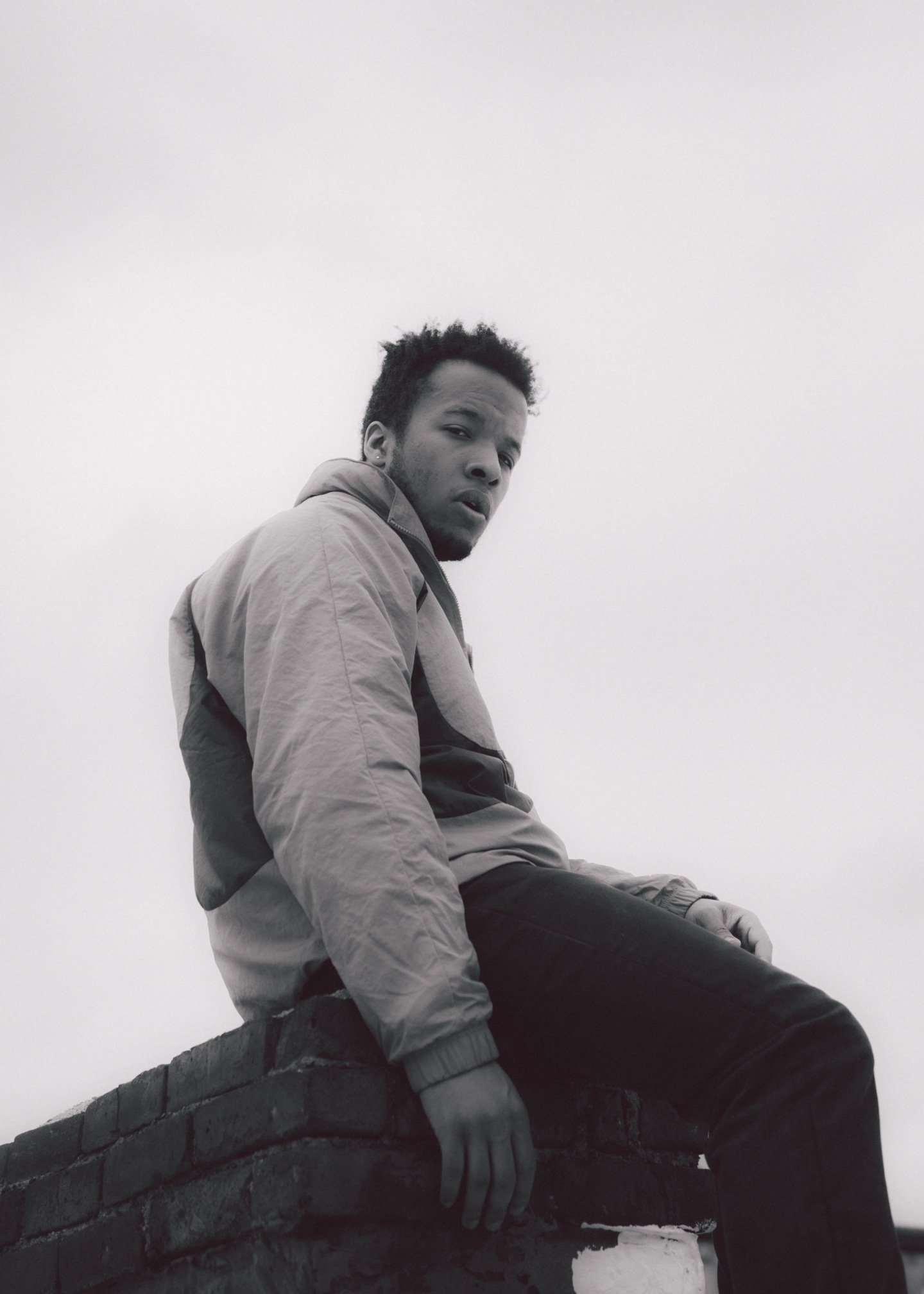 After picking up the saxophone in order to join his high school's jazz band, going on to minor in jazz at George Washington University, and then finding some footing in D.C.'s Soundcloud production scene making remixes, Clay decided to move to New York to find his voice as a singer-songwriter. "I remember being bored with the production scene, because I felt very limited by it," he explains. Not one to do music the traditional way, Clay dismissed reading music and always relied on his ear to play. "I was really good at hearing shit and knowing what to do," he says. This particular ability, a combination of a strong ear and an intuitive gut, is at the core of his songwriting practice. The stories his songs tell, lyrically, are a result of a never-ending stream of consciousness, and his drive to create music is more of an attempt to control his creative flow than to tap into it.
Today, Cautious Clay lives in a stately brownstone, steps away from one of the busiest streets in Crown Heights. The apartment sprawls the four-story building and is home to ten tenants, including Clay, whose lifestyles run the gamut. He lives amongst a drummer, a photographer, and some Parks Department employees, to name a few. When I arrive, Clay, sporting a color block sweater, is stoically posing for photos in the dimly-lit living area, whose walls don a range of images. There's a classic William Wegman dogs print on side of the room, a large map of the Adirondack Park on the other, and a painting that looks like it's inspired by Egon Schiele tucked against a corner, among other items. Aside from the aimless, yet crucial wandering that living in New York affords him, it's at the house that Cautious Clay finds his stride. "Everything that's out was made at the house," he says.
The world Clay currently inhabits—one that straddles the line between co-op housing and bedroom production, and major label interest and songwriting camps—is at the core of Resonance. Less of a sonic evolution, Cautious Clay's new EP is a departure from Blood Type's themes of relationships and identity, and an exploration of this new frontier, where his biggest challenges are rooted in juggling the demands of being an independent musician and maintaining an ethos that allows him to learn the rules of the music industry in order to break them. When I ask about how he thinks he's grown as an artist, his answer just brings us back to his individualism. In his own words, "it's humbling and enlightening to know that I can keep doing my own thing." At the end of the day, Cautious Clay wants his music to inspire fans to enjoy exploring new perspectives, just as he was encouraged to do throughout his life. And most importantly, he says, "I want people to know that for me, I'm just having fun."