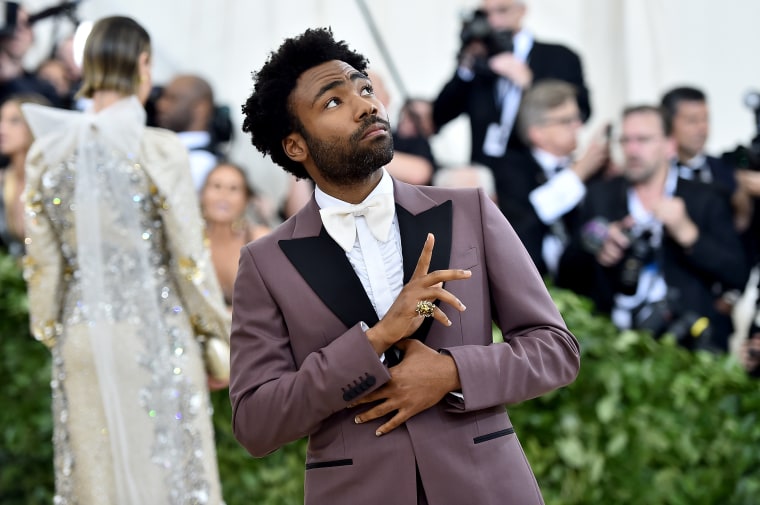 Childish Gambino's previous album sales rose 419 percent in the wake of his new single and SNL appearance, Billboard reports. A total of 11,000 albums were sold, up from 2000 the week before. These numbers do not include sales of "This Is America," which became Gambino's first-ever Number 1 song on the Billboard 100 this week.
Three of his albums entered the Billboard 100. 2016's Awaken, My Love! hit Number 45, with 12,000 units earned, while 2013's Because the Internet hit Number 61. 2011's Camp also entered the Billboard 200, reaching Number 197 on the chart.
Streaming of his music also increased. On their own, Gambino's older songs saw a 114 percent jump in streams; when combined with the 65.4 million hits from "This Is America," his total discography saw a 487 percent increase in streams.