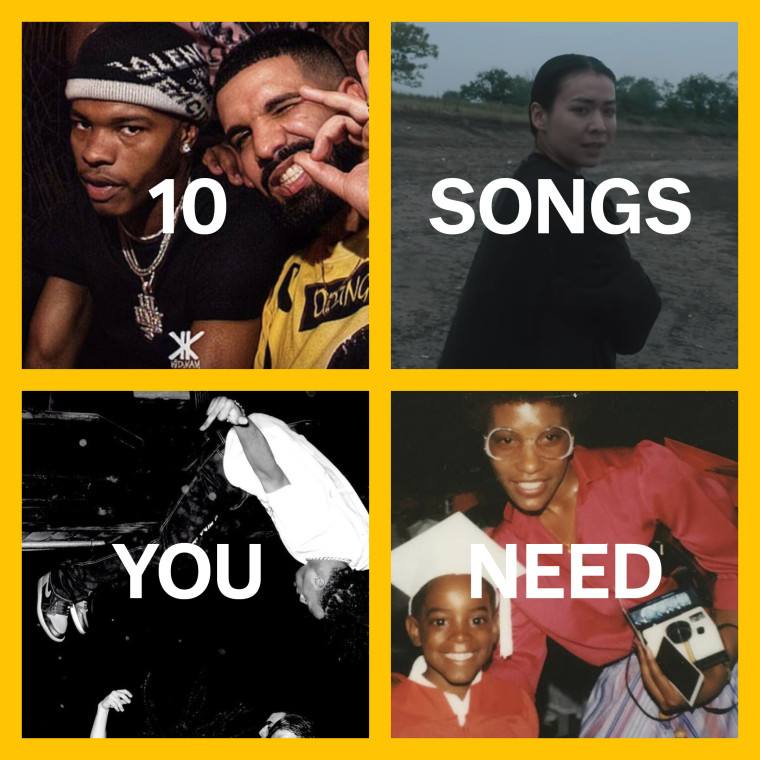 Each week The FADER staff rounds up the songs we can't stop playing. Here they are, in no particular order.

Subscribe to Songs You Need In Your Life on Apple Music and Spotify

Drake, Lil Baby, "Yes Indeed"
Drake is the lowest of keys on "Yes Indeed," the minimal new single he shares with Atlanta's Lil Baby — whose loose, skittering flow is the star of the show.
Mitski, "Geyser"
Our rock queen, Mitski, is back with "Geyser," a simmering love song of sorts. It strains to contain itself, before eventually erupting into a glorious rainstorm of horn and guitar.
Wet, "Lately"
"Lately," the newest from Wet, fits beautifully in their catalog of soft, sinuous pop. Their wispy vocals and plushy beats always make me wanna take a nap in the sun.
Buddy, "Trouble On Central"
On "Trouble On Central," Compton's Buddy sings so calmly and cooly about being stuck in traffic that he effectively does the impossible: romanticizes L.A. traffic.
Kiiara, "Messy"
Kiiara "Messy" is a glittering lil pop song. Her ridiculously earworm-y vocal quirk on the hook will probably prevent me from saying "messy" the normal way until further notice. "Let's stop, before it muh-muh-muh-muh-messy," she sings.
Ty Dolla $ign, "Number"
"Number" is a standout on Ty Dolla $ign's BH3 Deluxe. His voice is on point, his runs are on point, and the smooth-like-butter production makes me wanna give my number out to strangers.
Brent Cobb, "Come Home Soon"
Like all great Americana, the sound of Brent Cobb's "Come Home Soon" is wistful and expansive, dwelling in the feelings of displacement that come from being constantly on the move. If you're gonna be road-tripping soon, add this to the car playlist.
Molly Brazy, "Even The Odds"
Detroit rapper Molly Brazy goes double-time on "Even The Odds," a glacial and fast-paced new single that won't let you stop for a breath until its tight, two-minute runtime is over.