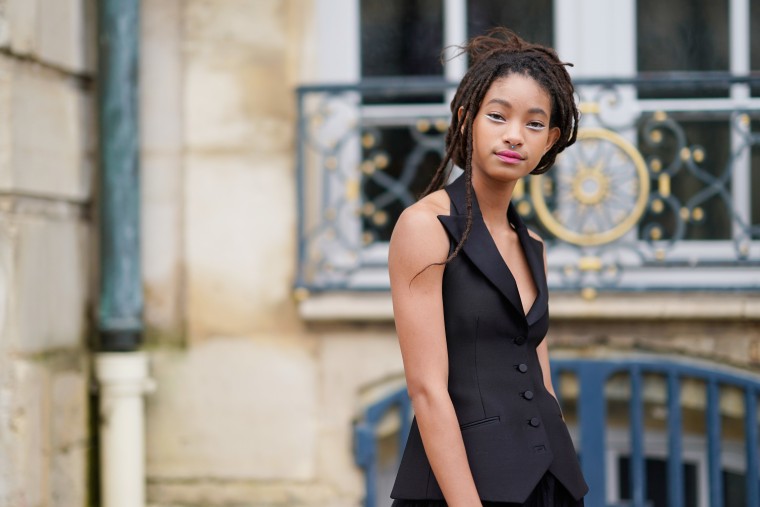 Willow Smith has spoken about a time in her life when she "lost her sanity" and began self-harming. The 17-year-old artist spoke about her experience during an interview on Red Table Talk, the Facebook chat show hosted by her mother, Jada Pinkett Smith,
Speaking to her mom, Smith said she began cutting herself shortly after she released "Whip My Hair" in 2010. "After all of that settled down and there was a lull, I was just listening to a lot of dark music and it was just so crazy," she said. "I was just plunged into this black hole and I was cutting myself."
"I was kind of just in this grey area of like 'Who am I? Do I have a purpose?" Smith added. "Is there anything that I can do beyond this?' I honestly felt like I was experiencing so much emotional pain but my physical circumstances weren't reflecting that."
"Whip My Hair" was released when Smith was 10. She said she stopped the self-harm three years after she began. That moment arrived "one night [when] I was just like 'this is actually psychotic'. And after that, I just stopped."
Watch the full episode of Red Table Talk here.
The National Suicide Prevention Lifeline is open 24 hours, 7 days a week for providing support: 1 (800) 273-8255