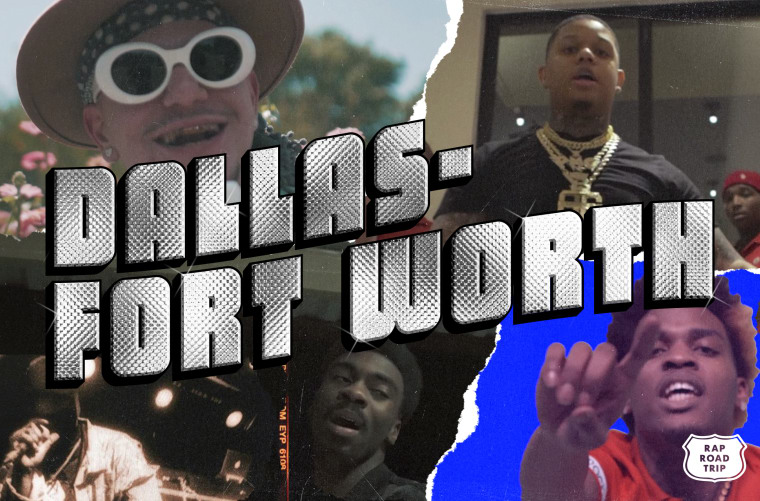 The FADER's monthly column Rap Road Trip showcases five emerging artists who may be relatively unknown outside their hometowns but deserve your attention nonetheless.

10 years ago The FADER came to Dallas and reported on the locally massive, globally underappreciated rap scene that, at the time, revolved around production duo Play-N-Skillz and larger than life rappers like Tum Tum, Big Tuck and Fat Bastard. It was during this time that the region's sound underwent a shift: Acts like Yung Nation and Dorrough embraced the Boogie movement and reinvented their own version of Dallas Swag that still lives on, while A.Dd+ and Brain Gang were a direct rebuttal to the Boogie movement. A decade later, Dallas-Fort Worth rap is still full of talk about heavy stuntin' and head bussin', it's still rare for an FM radio station to play local artists, and the scene is still globally underappreciated.
Today, there's no one sound that defines the region. Instead, Dallas-Fort Worth is fractured into creative pockets that have sprung a wide array of artists who have found success in their own right. Although it's divided, the flourishing rap scene has trickled into the national consciousness with the viral success of Arlington's Tay-K, Def Jam's signing of Bobby Sessions, the buzzing careers of Cuban Doll, Asian Doll, Diego Money, The Outfit, TX and more. It's a beautiful time for Dallas-Fort Worth's hotbed of talent and the five under-the-radar rappers listed here are only a select sample of what the region currently has to offer.