Toronto comic fans can rock the hell out of a light jacket
At last weekend's Toronto Comic Arts Festival, attendees sported cool layers, cuffed pants, and super clean eyeglasses.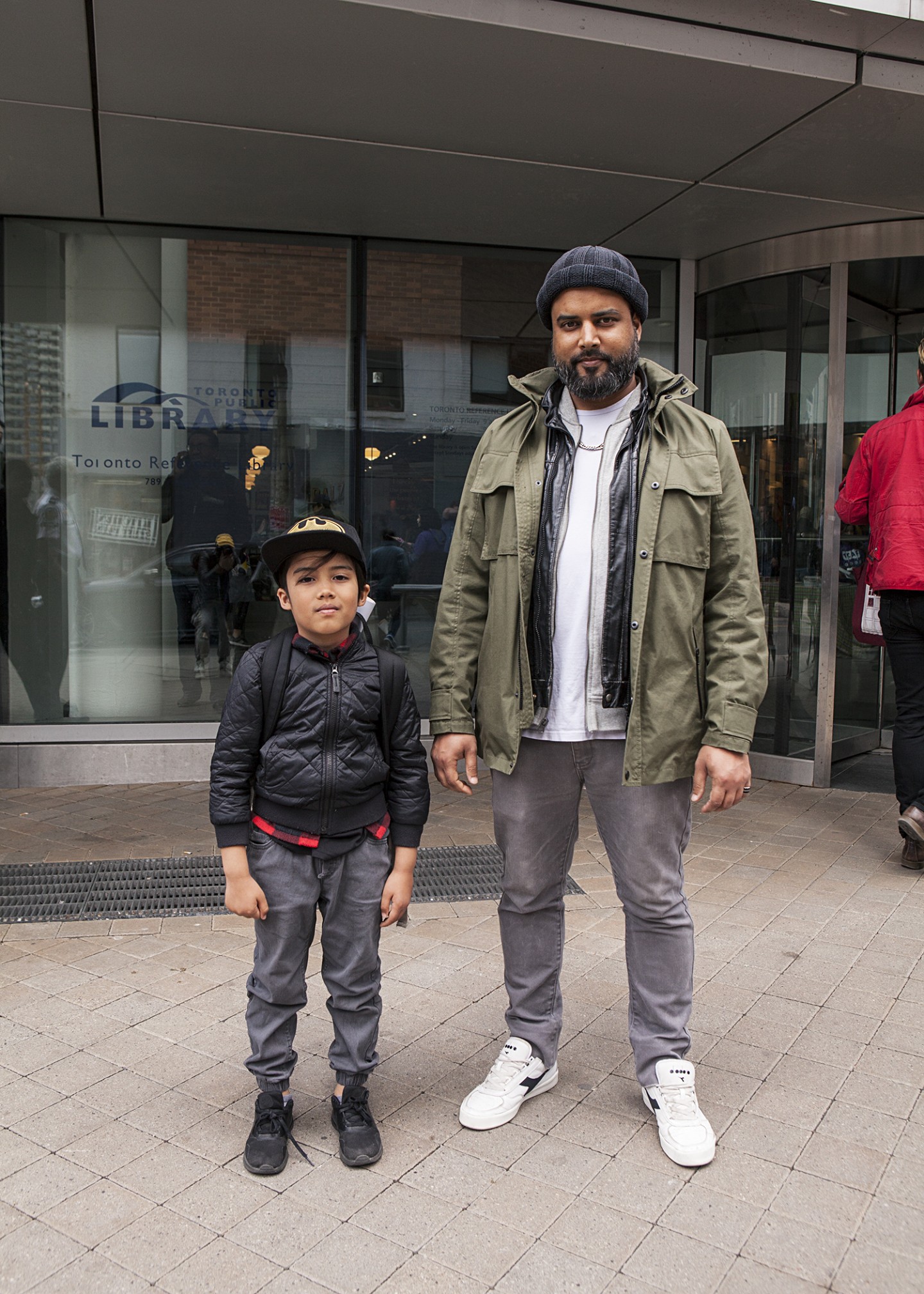 The Toronto Comics Arts Festival is one of my favorite events of the year. For one weekend every spring, in the city's gorgeous downtown reference library, visuals artists both new and legendary flood the city to show new wares, speak on panels, and network. You're almost guaranteed to go over your budget on prints, zines, shirts, and comics, like Richie Pope's That Box We Sit On, or Sasaki Maki's Ding Dong Circus anthology.
But if you've got no cash to spare, it's still a great place to hang and scope some style inspo. Artists and fans stepped it up this year — really clean layers and simple light jackets were employed to diffuse winter's leftover chill. Readers of all ages came out of the woodwork sporting some of the coolest, minimal eyeglass frames. Strongly cuffed pants were ubiquitous, with cool socks peeking out from every direction. And paired with those strong cuffs and peeking socks, were several equally strong pairs of sneakers and boots.
See our favorite looks from TCAF below, and for more information on the annual event, head to their website.