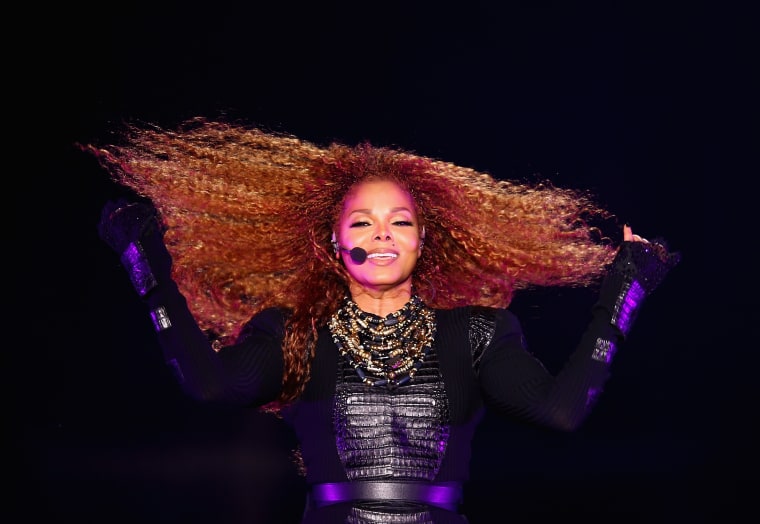 Ahead of receiving the 2018 Billboard Icon Award, Janet Jackson spoke to Billboard about her career, working with her brother, and where her art lands now. She named Daniel Caesar, Kendrick Lamar, J. Cole, and SZA as favorite young artists, saying that SZA "is proving that young women still possess extraordinary vocal skills and style." She also revealed that Bruno Mars holds a special place in her heart, because "Bruno was really the first music my son responded to."
"During and after his birth, I comforted myself with Brazilian jazz, music that always relaxes me," Jackson explained. "Then when the baby began crawling, Bruno was breaking out big and on the radio all the time. That delighted both of us. Bruno is a throwback to the days when the greatest artists could do it all: write, sing, dance, produce."
She notes that her own music is being inspired by the world around her right now, and also spoke on how the current landscape in the music industry has given her hope, saying "It's a blessing to be alive today and join in the fight for equality among all human beings."
"And while we're talking about positivity, let me also say that my son, even in his short 17 months on the planet, has showed me that love, no matter how deeply you believe you have experienced that emotion, can always go deeper," she continued later. "Love is limitless. And for someone like me, raised in show business where self-concern is always a priority, how fortunate I am now to be concerned, first and foremost, with the welfare of someone else. Day after day and night after night, holding my baby in my arms, I am at peace. I am blessed. I feel bliss. In those moments, all is right with the world."