I was 13 years old the first time I ever bought underwear for myself. It was the summer of 2005, and all of my siblings were staying with our father for the summer in Queens. My sister Bianca and I were riding around with our uncles, and we asked if we could stop at classic neighborhood-chic fashion store Rainbow. Our mission? Buy thongs.
Bianca, who was 15 at the time and infinitely more knowledgeable about cute underwear, guided me through my purchases. Her mother was a little more free-spirited than mine, who was totally dedicated to Hanes 5-packs (no shade, I love a good 5-pack). In the end, we were successful — I'd secured two flimsy, flowery thongs which, for about a year, were worn on special occasions until I'd saved up to buy more. I always felt extra powerful when I wore pretty things that only I could see.
As I've gotten older, my relationship with lingerie has become super casual. I probably wear a bra two times a year, and I couldn't tell you the last time I bought one. The most exciting lingerie I own were gifted by my boyfriend. So when I first heard about Rihanna's lingerie line, Savage X Fenty, I didn't think much of it. I thought it was a great idea, but I've never really had the budget for lingerie, and as a black woman, I've never really felt seen in that space. It hasn't been so much that I feel neglected or invisible, I've just never really cared that much for only seeing white women in push-up bras.
My interest in the line started to peak, however, as more marketing images from Savage X Fenty were released. The women featured in this campaign reflected women as a whole. There's something special about a company that embeds diversity and inclusion into its mission from its inception, where women of color, curvy women, are not afterthoughts.
When the line dropped on May 11th, many fans took to the internet with their thoughts. Some criticized the quality of products, while others praised the accessible price points. Seasoned lingerie shoppers might be less impressed by Savage X Fenty, but, speaking as a very casual one with a tight budget — if Rihanna had made high-end, expensive lingerie, I probably would have continued to feel indifferent about intimates. But what this line does well, is offer a variety of intimates, for a variety of occasions, at a comparatively affordable price.
On the day the line launched, I went to the Savage X Fenty pop-up shop in Brooklyn to purchase items for this product review. The space was decorated with projections of ethereal women from all walks of life. I was seeing myself in these women, and felt like I was back in Queens with my big sister, buying thongs for the first time. In an interview with Vogue, Rihanna explained the purpose of the line, saying "Women should be wearing lingerie for their damn selves. I want people to wear Savage X Fenty and think, I'm a bad bitch." When I tried on pieces from the collection for the first time, that's exactly how I felt. Below, read my thoughts on our favorite pieces from each collection.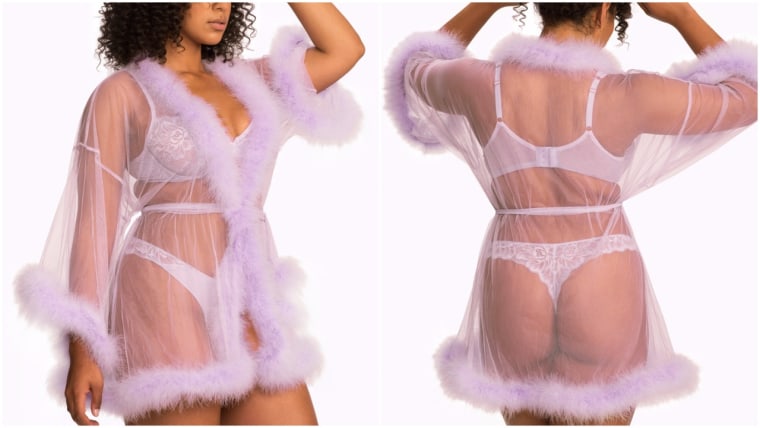 This fluffy robe is the funnest item in the Savage X line. Sheer and lush, it pairs well with most other items in the line, but, full disclosure, those feathers get everywhere. If you want to stunt on everyone in existence, top your fit off with it on a night out.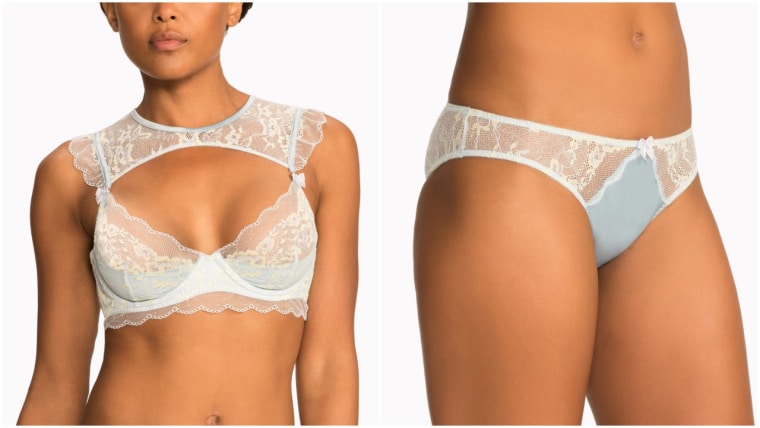 This matching set is soft, flowery and flattering, without compromising on comfort. Added bonus: the bra is adjustable and comes with multiple straps, so you can fluctuate between being modest and being extra as hell.

The lace set is especially comfortable without compromising on style. The bralette could be paired with jeans and worn to the club, TBH. Or like, to the grocery store if you really bad. I'm not an everyday bra-wearer, but if I was, I'd probably cop a Microfiber T-Shirt Bra in every shade.