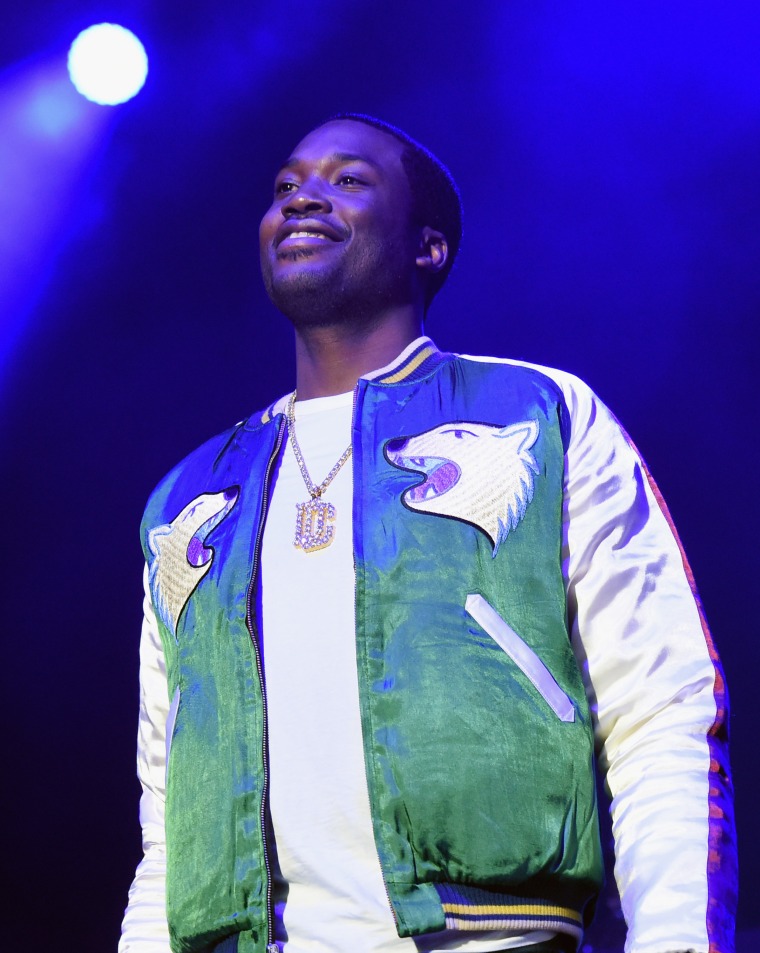 Meek Mill has canceled his visit to the White House to talk about prison reform, TMZ reports. Mill was scheduled to appear at Donald Trump's Prison Reform Summit, which included various activists, members of congress, and other big-name guests, including Van Jones. Mill told TMZ the perceived connection to the current administration swayed him.
"I was originally scheduled to be part of a panel on Prison Reform at the White House to help shed light on the issues within the system," hesaid. "Unfortunately, the focus turned to the President and Myself which concerned me that it might take away from creating a positive result from today's discussions. As a result, I decided not to attend so that the focus would be solely on fixing our prison system. Most importantIy I remain fully committed to improving our criminal justice system."
While TMZ initially reported that the decision came after a phone call with JAY-Z, a rep for Meek Mill told Vulture that the cancelation came solely from Mill.
At the summit itself, President Trump reportedly urged congress to pass a "prisons bill," announcing that whatever they come up with "will be strong and it will be good, and it will be what everybody wants." Jared Kushner, who's spearheading the administration's prison reform movement, also spoke, saying "If we can start showing that we can make the prisons more purposeful and effective at lowering the recidivism rate over time, that might help people who are making the argument for sentencing reform." This is not a good idea.
This post was updated on May 18 to correct a previous report.