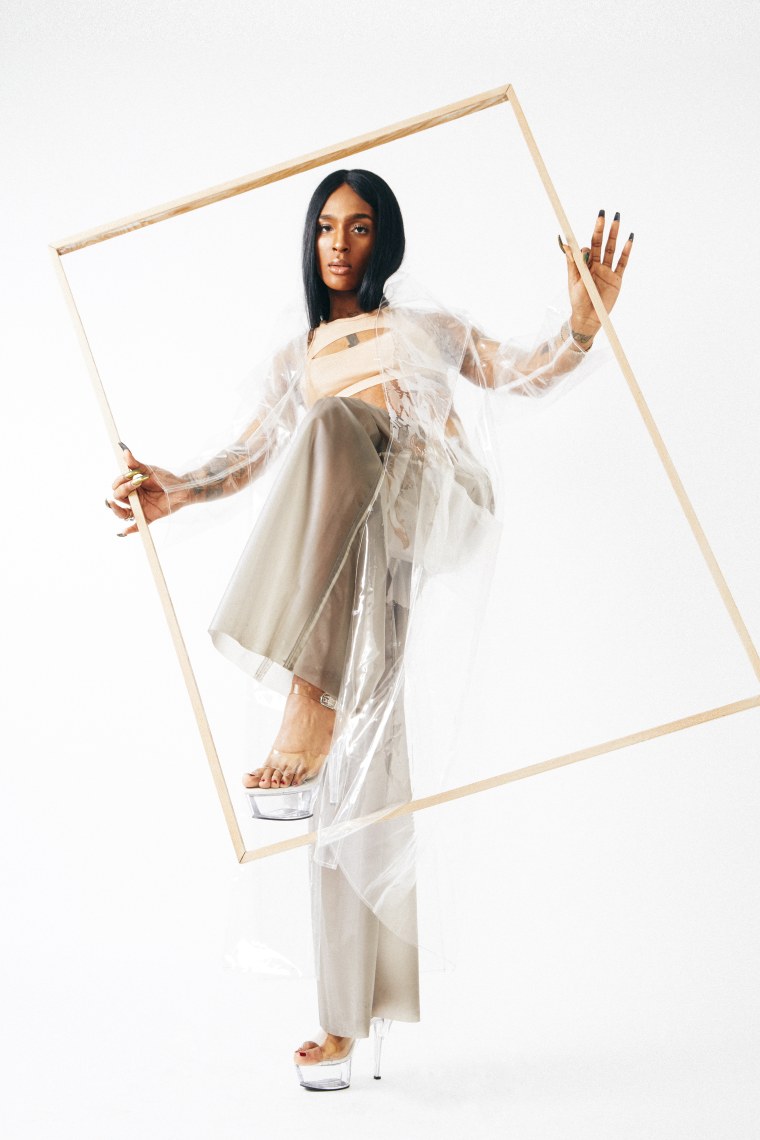 The bassline on "Morphin Time," a new song by Ms.Boogie, the artist formerly known as Jay Boogie, is transformational. Which is fitting because the Power Rangers-referencing track is an ode to transformation, in a way. "Morphing is similar to evolution. Except evolution is the inevitable like age and death but when morphing you pick the direction and the form," Ms.Boogie wrote in an email.
Built around the bassline is an appealingly minimal beat by Krazy Jay; it's a lil' reminiscent of Jadkiss's 2001 Neptunes-produced slammer, "Knock Yourself Out" — in a good way. And just like 'Kiss, Ms.Boogie delivers bars upon bars. My favorite: "Don't be fooled by the cock that I got / Niggas love me, and they all give me top / Test my realness on anybody block / I milly rock on yo' nigga cock." And then there's the ad libs: "Tyrannosaurus cunt! Triceratops cunt! Pterodactyl cunt! What y'all really want?"
Listen below, but make sure to stretch first.