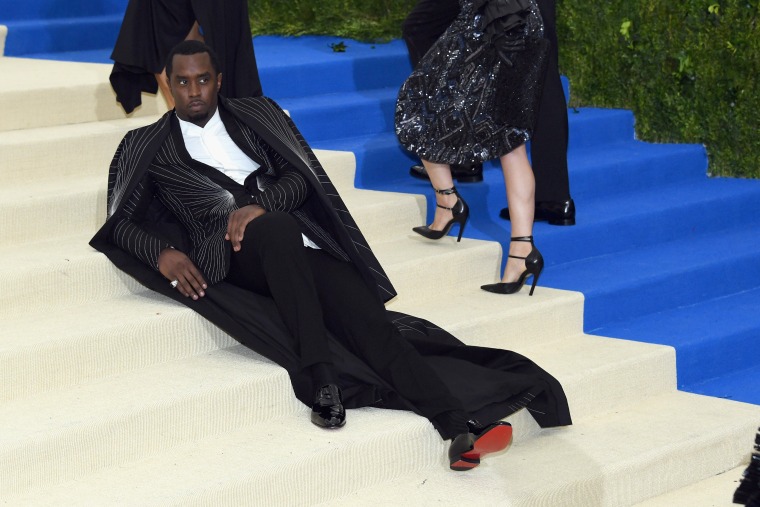 Sean Diddy Combs has been revealed as the buyer of Kerry James Marshall's painting Past Times, the New York Times reports. The painting was sold for a record-breaking $21.1 million bid, reportedly the highest amount ever paid "for the work of a living African-American artist."
Jack Shaiman, Marshall's dealer and gallerist, told the Times that Diddy was introduced to the Marshall's work by Swizz Beats, who is performing this Sunday at The School, Mr. Shainman's gallery in Kinderhook, N.Y, — is an avid art collector with his wife, Alicia Keys.
"I know that this work has found a home in a collection with purpose and an eye toward preserving legacy — that of Sean Combs, and that means a lot," Shaiman told the Times.