Every song on Cardi B's debut album Invasion of Privacy is worthy of being the song of the summer — or year, if we're being real — but there's something about the quiet, creeping vengeance of her single "Be Careful" that feels timeless. It's an incredible fuck-you anthem about the perils of infidelity, and track's video is a cinematic and moody representation of what happens when you step out on a woman like Cardi B.
Filmed in a Badlands-level deserted church, Cardi speeds up time and goes from marrying her beloved to attending his funeral, and looks stunning the entire time, all while also being pregnant. "It was one of the hardest videos I ever did because it was in the desert in the middle of nowhere, and, bitch, I was so hot — my pregnant motherfucking ass," she said regarding the filming experience. "I never sweat, and I was sweatin' that day. Like my underarms was sweating, under my titties. I never get under-titty sweat, but that day…for sure."
Cardi's wedding-to-funeral event came together with the help of her trusted glam squad — stylist Kollin Carter, makeup artist Erika La Pearl, and hairstylist Tokyo Stylez — who have added yet another meticulously crafted video under their belts. Watch the video above, and see its best style moments, below.
1. Bridal glitz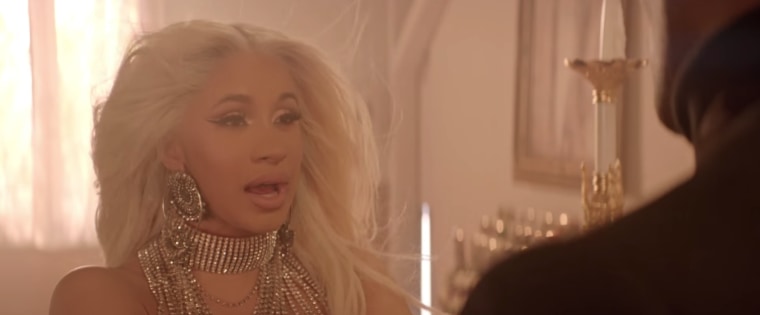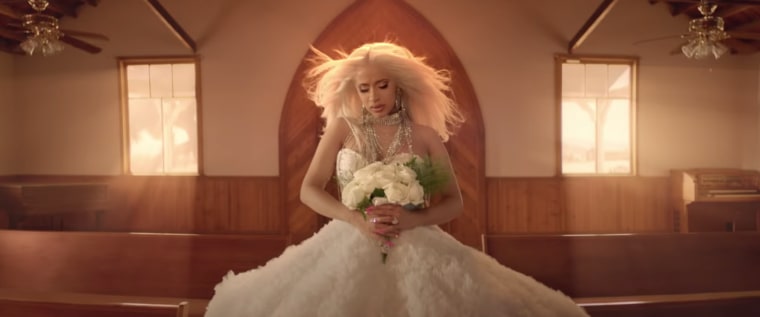 Cardi stayed glam in spite of the doomed wedding atmosphere, piling on layers of heavy, '00s-inspired jewelry with hot pink arcylic claws and a Christian Siriano wedding gown.
2. Accessorizing is a holy act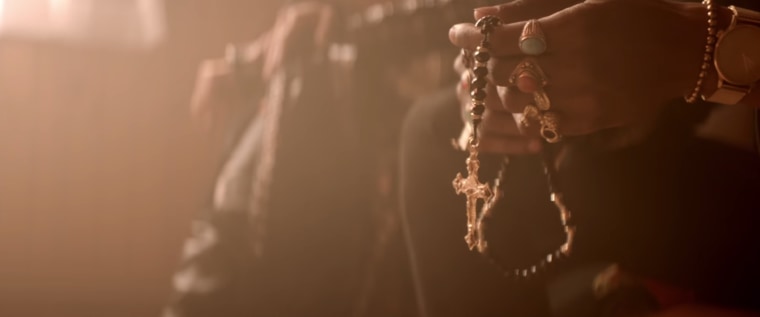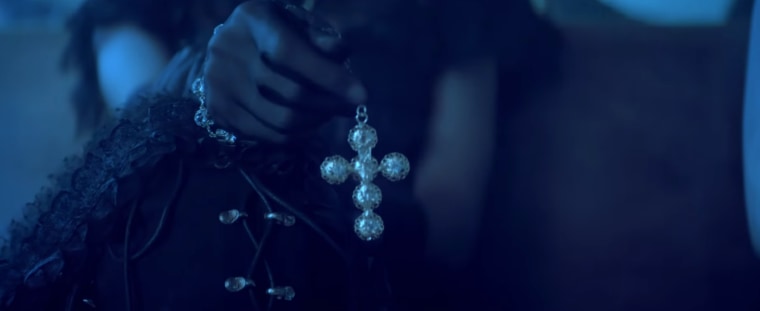 The two quickest steps toward getting right with God are to not cheat on your significant others and to keep an ornate, bejeweled rosary on your person at all times.
3. Category is: widow fantasy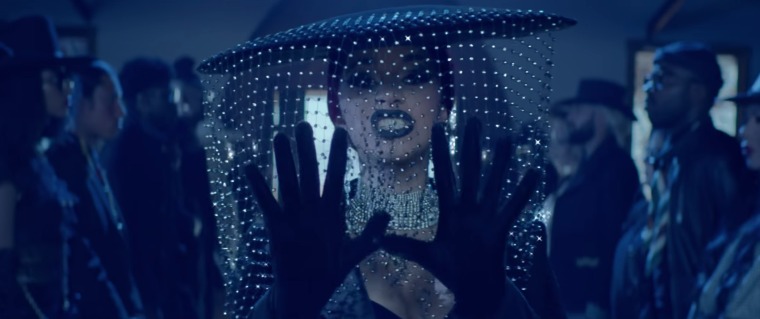 The world is a catwalk, and yes, that rule applies to funerals. Cardi began her tenure as a widow with a theatrical funeral-chic look of velvet gloves and a custom stone-studded black veil, plus black lipstick because she's mad as hell.
4. Hardware hair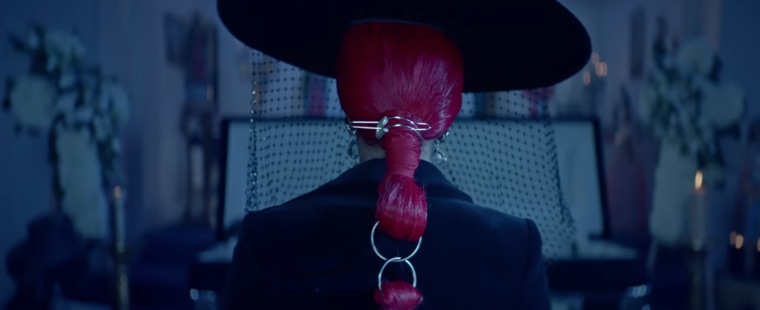 Dark Cardi is not here to play — she swapped out her platinum blonde wedding locks for an intricate ponytail full of interlocking hoops for an intense don't-fuck-with-me vibe, if there ever was one.
5. Goth agents of despair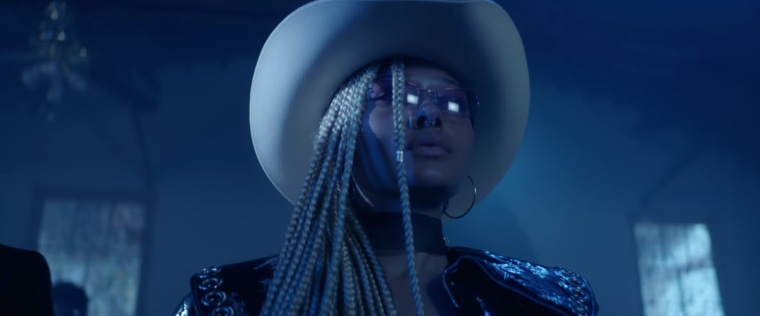 Honesty, this man is lucky he's dead because Cardi's funeral posse would have killed him otherwise. The guests played around with some western elements like cowboy hats to reflect the desolation of the environment, but otherwise their looks were pure drama — silky cravats, opulent fabrics, and sunglasses to mask what I'm sure were their disgusted expressions.
Thumnbnail via Cardi B YouTube.