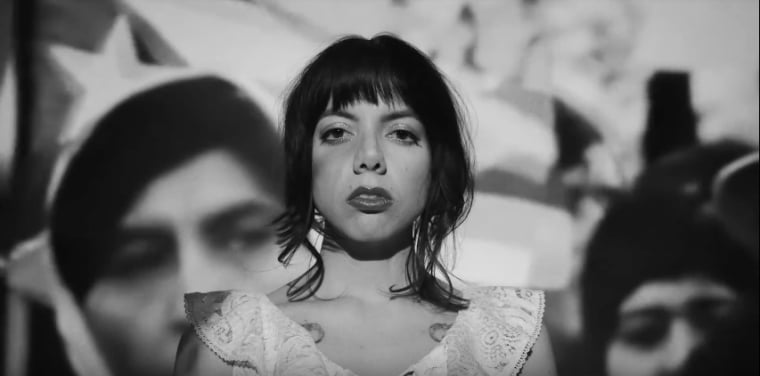 Last year, Alynda Segarra released The Navigator, her potent six album as Hurray For The Riff Raff. Its thesis statement of sorts is "Pa'lante," a six minute testament to resilience in the face of trauma hinged around a Puerto Rican expression that means "forward." Now, she's sharing a stunning clip to accompany the song.
The Kristian Mercado Figueroa-directed video depicts Mela Murder (of The Florida Project) and Kareem Savinon as ex-partners struggling in the aftermath of Hurricane Maria, with one in New York and one still in Puerto Rico. Proceeds from the video will go toward the PRIMA Relief Fund, which benefits Puerto Rican artistic communities.
"This film so desperately needed to be created, to shine a light on the people of the island who have greatly suffered and continue to live in a reality of loss and devastation," said Murder in a statement. "The world needs to know the truth about the conditions and how Puerto Rico is being neglected." Needless to say, it's an important watch, and you can check it out below.