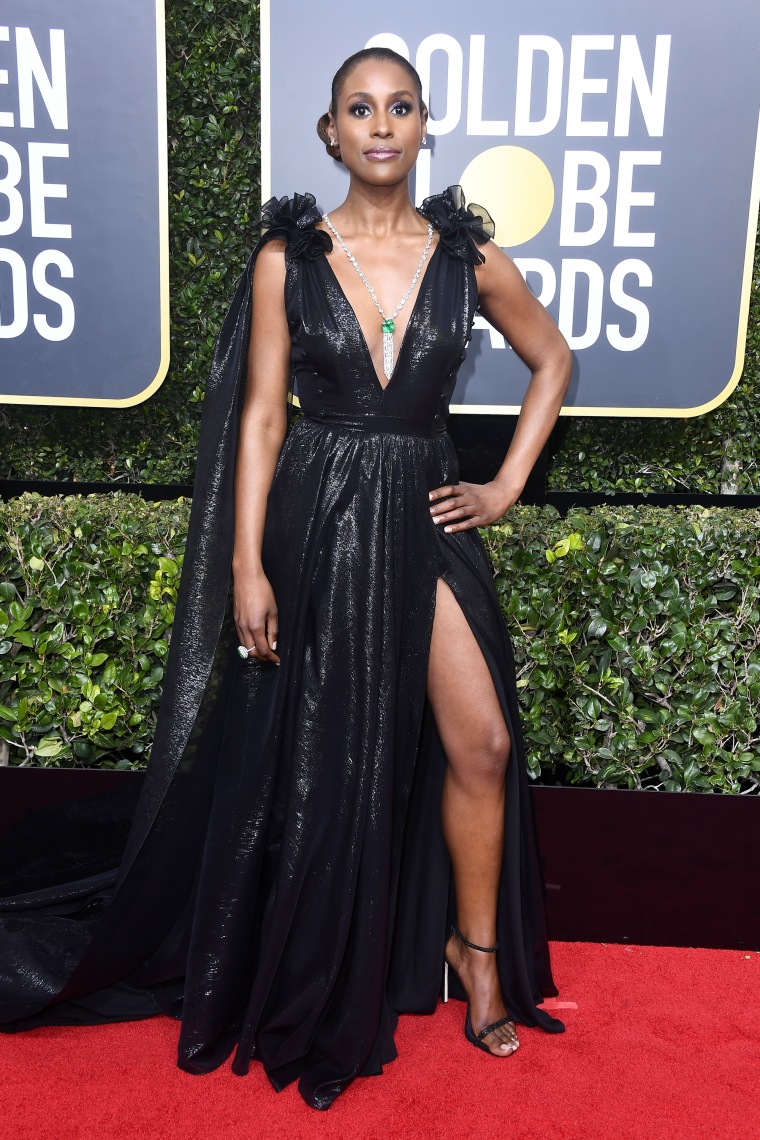 Issa Rae covers GQ's comedy issue, alongside Kate McKinnon and Sarah Silverman. In the accompanying interview, appearing today on the magazine's website, Rae describes the relative freedom she's found for her hit show Insecure with HBO, whose head of programming Casey Bloys notes that while 'there are a lot of references that I don't get in the show," providing answers to executives about the show's language is not part of Rae's job. Rae briefly compares her situation in comparison to other networks, citing Kenya Barris's recent public disagreement with his show Black-ish's network ABC, which shut down an episode in which the show's main character details his feelings on various political issues centering on race.
"That would infuriate me," Rae told the magazine. "You know? Like, I'm out here telling the truth, and I'm telling my authentic experience, and you pride yourself on having this show that exposes the plight of a black family in the United States, and then you're censoring: No, not that. We don't want to see that part. The world isn't ready for that. America's not ready. That's crazy to me.... Kenya tries to couch so much in a family show, and get so much across, in a way that I really respect and admire. But a lot of the time it is just mired in the Disney, ABC of it all."
Barris is reportedly preparing to leave ABC because of the incident, likely for Netflix.