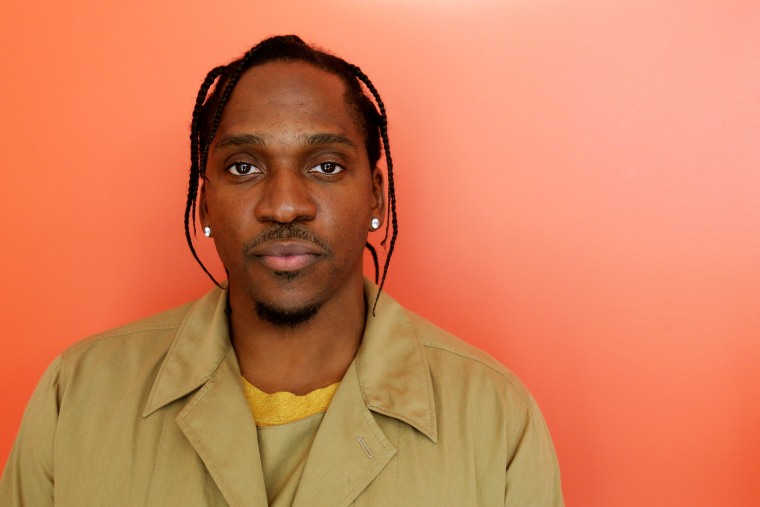 Pusha T's long-awaited new album will be out May 25, the rapper confirmed on Wednesday. The album will be called DAYTONA instead of the working title King Push, Pusha wrote, "because I felt it didn't represent the overall message of this body of work."
Pusha also thanked the album's producer, Kanye West. "Ye, we've really outdone ourselves...thank you"
DAYTONA's release date was first announced in one of Kanye West's earlier fluster of tweets, alongside dates for his own album, Teyana Taylor's, Nas's, and a Kid Cudi joint project. Since West has since faced heavy backlash in his support of Donald Trump and the alt-right, as well as a momentary lack of interest in whatever music he's putting forth in this mindset, the West announced and produced project was somewhat forgotten. But on Friday, Pusha T's manager confirmed that the release is still happening, and something to look forward to.
"Just know," his manager Steven Victor tweeted along with a screenshot of a conversation on Friday. "Even if you know, remember. Just know. @PUSHA_T Album of the year any genre @theGRAMMYs"
Earlier this month, West tweeted what appeared to be a tracklist of the album.
This post was updated on Wednesday, May 23 at 4:38 p.m. to include Pusha T's tweets