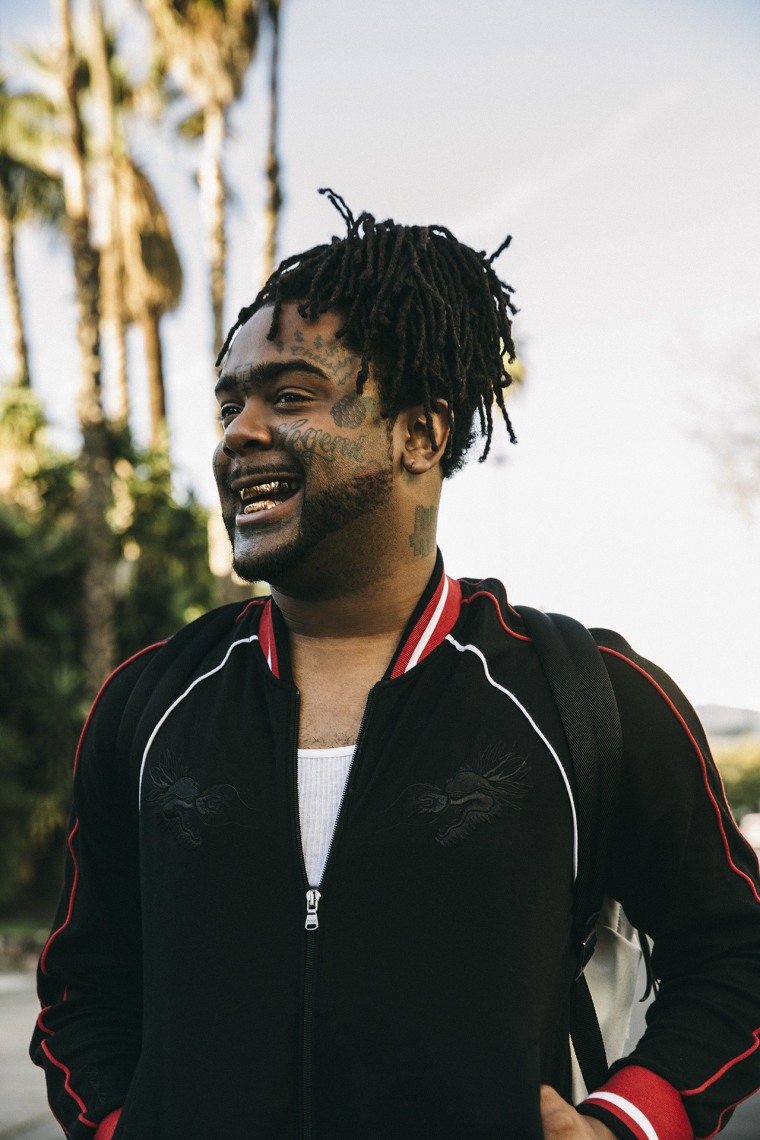 Last month it was reported that Los Angeles rapper 03 Greedo had been sentenced to 20 years in jail on gun and drug charges. He is reportedly set to start the sentence this summer and spoke to Billboard in a new interview about his verdict on the sentence, as well as how he is preparing for the next two decades.
Greedo was not keen to talk too much about his jail time, saying he worries it distracts from his music. However, he was critical of the U.S. justice system and suggested that he was treated harshly due to his high profile status.
"This is not normal," Greedo is quoted as saying. "This is a trap that they took over already and we're way generations down the line. We're not even supposed to be over here. They went and got us, and now they don't want us over here. The legal system is fucked up.
Asked if he feels robbed of success, the L.A. artist added: "They know what they're doing. I feel like when I caught the case, they didn't know I was a rapper. When they found out I was a rapper, they wanted to hurry up and make me take that deal."
He also said he is coping with things as best he can. "Everybody's like, "How are you so calm?" I ain't calm, it just is what it is. What I'ma do, pull my hair out? It is what it is. I'm a gangster."
Before he goes away Greedo is busy working on a vast amount of music to be released while he serves time. He told Billboard he has finished 13 mixtapes including one with producer Mustard.
Read the full Billboard interview here.