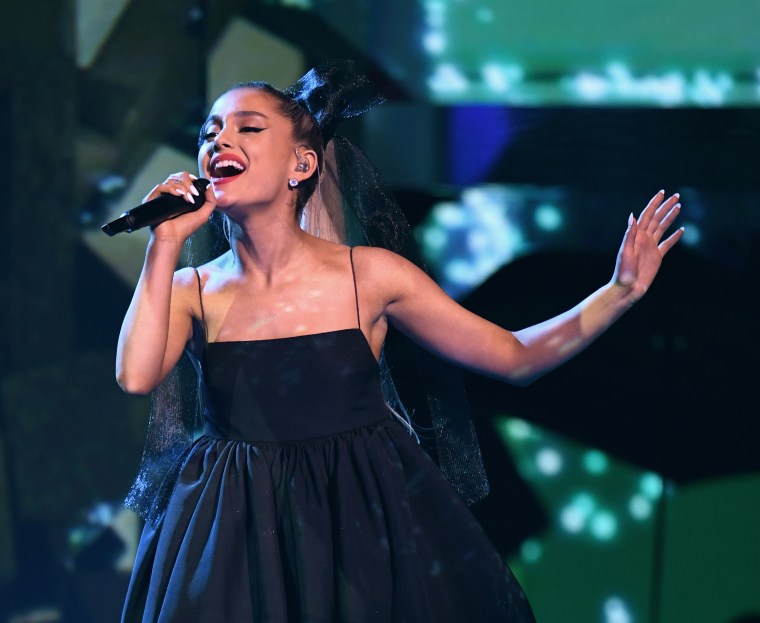 Ariana Grande has responded to a viral tweet placing blame for her ex-boyfriend's Mac Miller's recent DUI on their breakup. The tweet was posted on Monday by Elijah Flint, whose bio reads "Future Educator☕️Music Enthusiacst 🎼Avid Sports Fan🏀Film Junkie🎥" but is otherwise unknown, and reads "Mac Miller totalling his G wagon and getting a DUI after Ariana Grande dumped him for another dude after he poured his heart out on a ten song album to her called the divine feminine is just the most heartbreaking thing happening in Hollywood." It garnered 90,000 likes and 20,000 retweets by Wednesday, at which point Grande herself weighed in.
"How absurd that you minimize female self-respect and self-worth by saying someone should stay in a toxic relationship because he wrote an album about them, which btw isn't the case (just Cinderella is ab me)," Grande wrote in a screenshot posted responding to Flint. "I am not a babysitter or a mother and no woman should feel that they need to be."
"I have cared for him and tried to support his sobriety & prayed for his balance for years (and always will of course)" Grande continued, "but shaming/blaming women for a man's inability to keep his shit together is a very major problem. Let's please stop doing that. Of course I didn't share about how hard or scary it was while it was happening but it was. I will continue to pray from the bottom of my heart that he figures it all out and that any other woman in this position does as well."
Flint has since responded with his own apology, but has yet to delete the misogynistic tweet. Miller himself has not weighed in.